ASIC's Regtech Showcase
On 18 September 2017, 180 people participated in ASIC's Regtech Showcase event at KPMG in Sydney. The event attracted a diverse audience including regtech developers financial institutions, law and professional service firms, ASIC people and other regulators.
The showcase saw two key regtech topics examined in depth through panel discussions, commentary from a range of experts and floor discussion:
The future of regulatory reporting - The use of new technologies to provide for more efficient and effective provision and/or access to regulatory information.
Understanding and meeting regulatory obligations - How software and algorithms can help firms understand and meet their regulatory obligations more efficiently and effectively.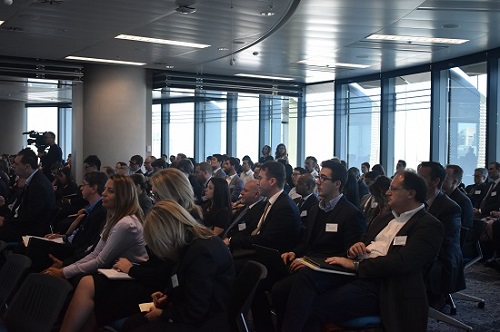 The event attracted 180 people with an interest in regtech.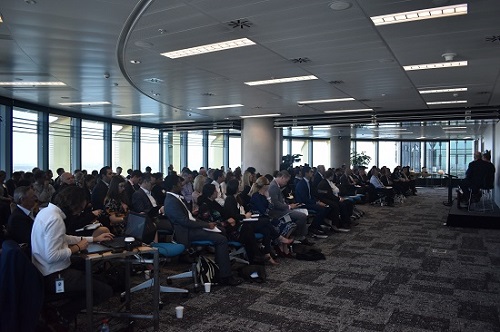 KPMG provided space in their Barangaroo offices.
Regtech developers and technologists also had the opportunity to share solutions they are already working on that may help address challenges relating to the future of regulatory reporting and understanding and meeting regulatory obligations.
Presenters included:
Advice RegTech presenting SAMI
IBM
Lucsan presenting Lumen
Moneycatcha presenting Regchain
RegBot
Red Marker presenting Artemis
Verifier
Checkbox
Data 61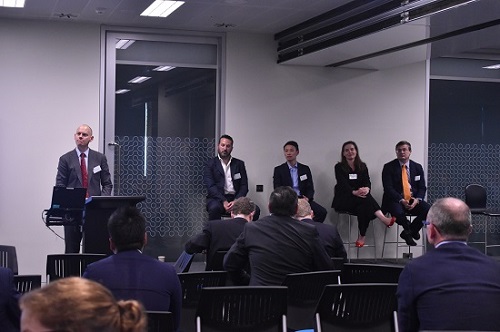 Matt Symons facilitating Q&A with series two showcase presenters.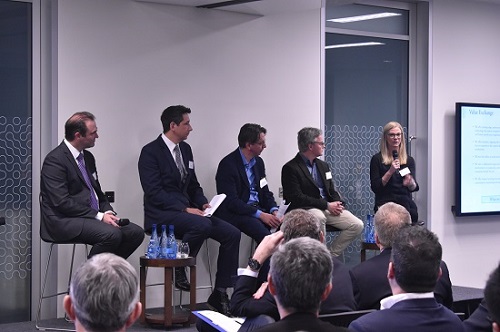 Series one showcase presenters during Q&A.
Why a showcase?
In response to feedback received on REP523 and our own evaluation, we opted for a hybrid format for the event, where two key topics related to regtech could be examined in depth to help the industry deepen understanding and hear a variety of views on the challenges that various stakeholders will all play a role in solving.
ASIC considered the showcase event as an opportunity to define real problems, explore them and start to consider ideas to solve them.  the event objectives were to:
engage the regtech sector and interested stakeholders
provide opportunities for collaboration
prompt industry to propose and develop solutions to identified problems
provide a starting point for future-focussed work streams led by the relevant parties.
On our role, ASIC Chairman Greg Medcraft said, "Where this rapid shift of the financial landscape will end up is not yet clear, but for regulators, I can confidently say that remaining open, engaged and globally connected will mean the best chance for this technology to bring benefits to all participants in the financial sector."
During the panel discussion on understanding and meeting regulatory obligations, Commissioner Cathie Armour expressed concern about the title "regtech," because of its association with the back-office, non-core business responsibilities. She explained, "Regtech should instead be perceived as using technology to assist the core responsibility held by businesses' front line, to deliver better outcome for customers. The introduction of a 'regtech' is a fantastic opportunity/catalyst to change how industry thinks about and approaches regulation."
In his closing remarks, Commissioner John Price amplified a key message from the day, "lets try to do things differently to change the way the future looks."
Further resources
A set of presentation slides from showcase entities and their solution descriptions are available online. Speaker bios and the full agenda are available on the Innovation Hub website.
For more on ASIC's approach to regtech, see:
A big thanks to everyone who attended the event and especially those who helped deliver it.
Highlights and speakers
Introductions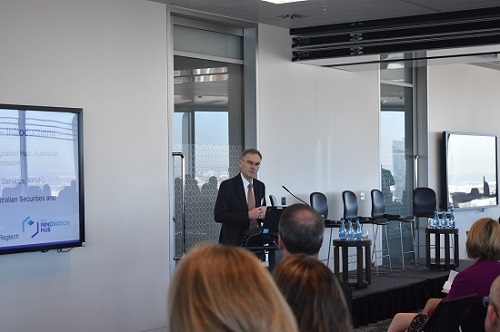 ASIC Chairman Greg Medcraft opened the event.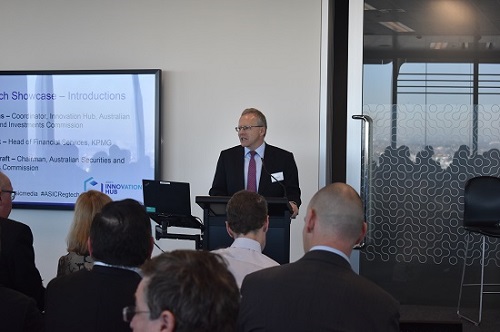 Innovation Hub Coordinator / SEL Mark Adams was host for the day.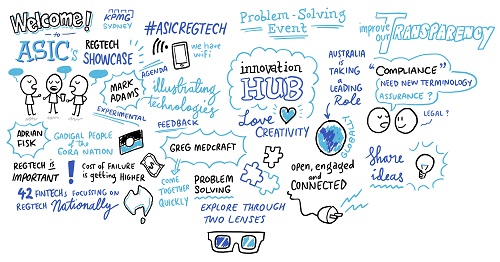 Session one: The future of regulatory reporting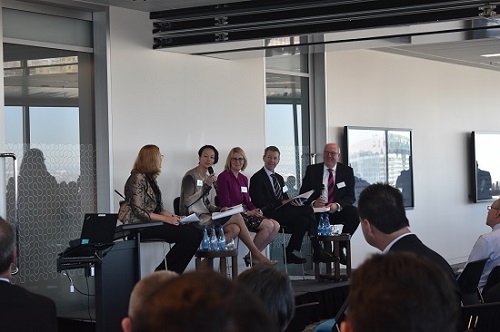 Panel One: Kristin Stubbins - PwC, Rebecca Lim - Westpac, Dr Katrina Ellis - APRA and John Price - ASIC with moderator Peter Ryan - ABC.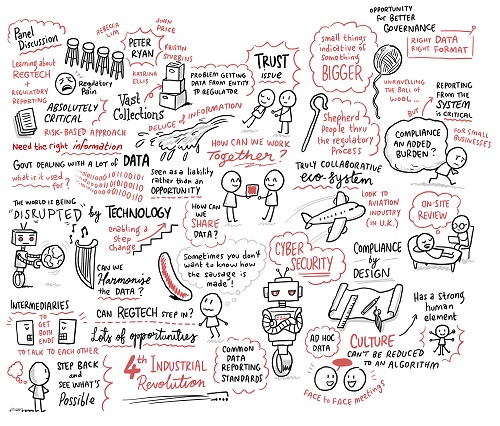 Session two: Understanding regulatory obligations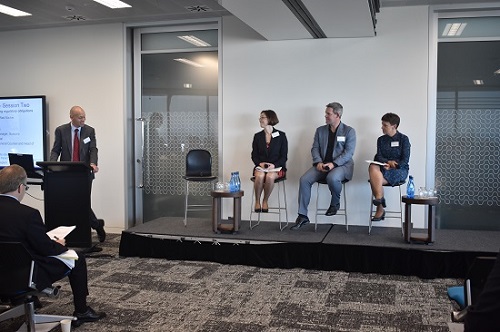 Panel Two: Moderator Matt Symons - Red Marker, with Michelle Bain - Suncorp, Steve Carlisle - Deloitte Digital and Cathie Armour - ASIC.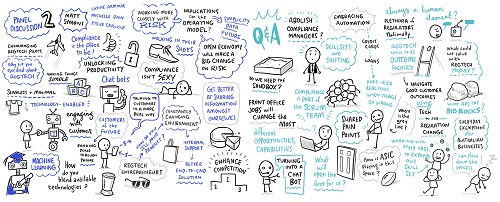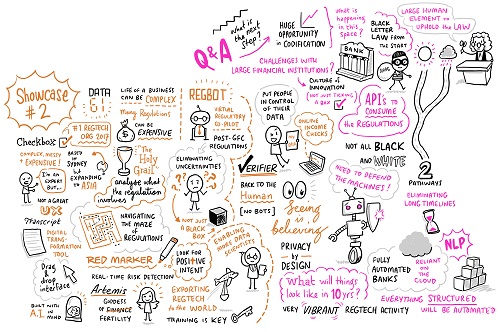 Conclusions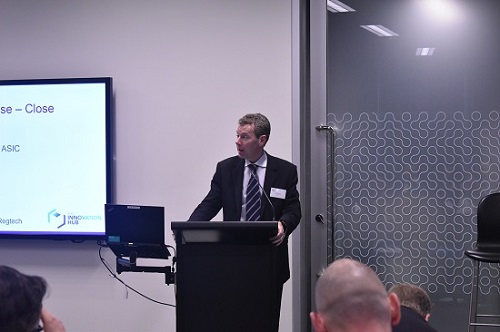 Commissioner John Price wrapped up the day.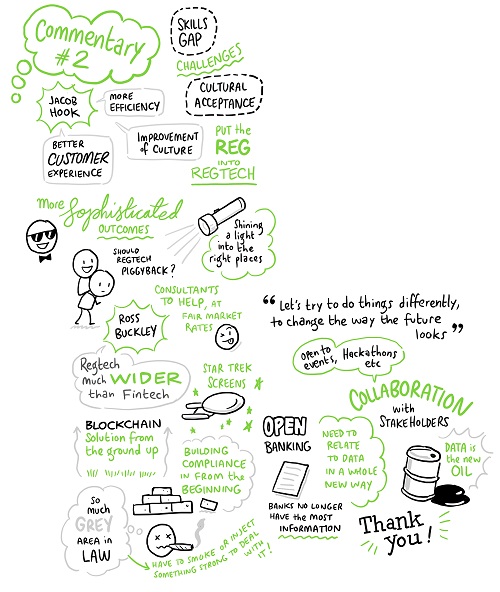 Artist visualisations by Phillip Marsden.