ASIC Annual Forum 2021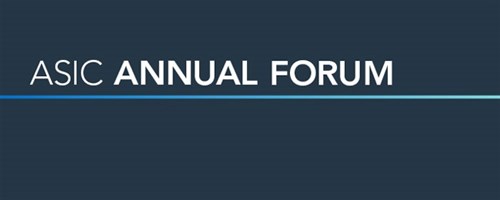 ASIC Annual Forum and Dinner 2021 cancelled
Due to the continued uncertainty surrounding the COVID-19 pandemic and travel restrictions, we have made the difficult decision to cancel the ASIC Annual Forum and Annual Dinner planned for 22-23 March 2021. 
Full refund for all paid attendees
You will receive a full refund in coming weeks. Your refund will be processed using the same payment method used to register. Please note that it may take up to 30 days for your refund to be processed.
We will be back in 2022 to mark 25 years of the ASIC Annual Forum. If you have any questions, please contact asicannualforum2020@arinex.com.au.