ASIC Annual Forum 2021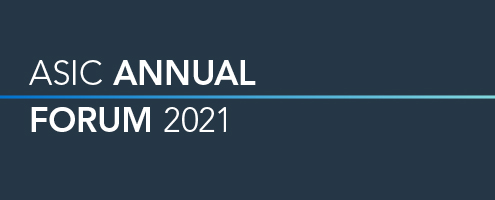 In March 2020, ASIC postponed the ASIC Annual Forum 2020 (see ASIC media release 20-059MR). The event will now be held on the following dates in 2021:
22-23 March 2021: ASIC Annual Forum
22 March 2021: ASIC Annual Dinner
Registration for the ASIC Annual Forum and Annual Dinner 2021 are due to open in October 2020.
Both events will be held at the Hilton Sydney.
Information for registered delegates
If you would like to carry forward your 2020 registration, no further action is required and no additional charges apply. We look forward to welcoming you in March 2021.
Should you wish to receive a full refund, please email by COB Thursday, 21 May 2020: asicannualforum2020@arinex.com.au.