ASIC Corporate Insolvency Update - Issue 5
Issue 5, October 2017
New leader for the Insolvency Practitioners Team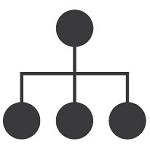 We welcome Thea Eszenyi as ASIC's new Senior Executive Leader of the Insolvency Practitioners team. We recruited Thea to facilitate Adrian Brown's transition to part-time work to allow time to pursue other interests.
We acknowledge Adrian's leadership of the IP team over the last six years – a time of great challenge in building trust and confidence in the profession and ASIC's regulation of the insolvency market. Adrian's depth of knowledge and skill will not be lost to ASIC as he remains a Senior Executive in the team and will focus on special projects including the Phoenix Taskforce.
Many of you know Thea as a registered liquidator and insolvency and restructuring practitioner with many years' experience.  Thea has a wide-ranging appreciation of what it takes to be a professional working in the insolvency industry. Her work in different-sized practices, working with professional member bodies and experience in formal appointments to SMEs through to large public companies will help the IP team respond to the changing face of insolvency practice in Australia.
Thea looks forward to engaging with stakeholders and, in particular, hearing from practitioners on how we can continue to work together to achieve 'what good looks like' in accordance with ASIC's Corporate Plan 2017-18 to 2020-21 where registered liquidators:
act independently and competently
ensure cost-effective, timely and appropriate outcomes, and
perform their role in accordance with proper standards of professional conduct.
Government reforms to further tackle illegal phoenix activity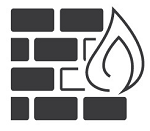 On 12 September 2017, the Minister for Revenue and Financial Services, the Hon Kelly O'Dwyer MP, announced a comprehensive package of reforms to address illegal phoenix activity (see media release). On 28 September, the Minister released a consultation paper with submissions closing on 27 October (see media release).
The Government's comprehensive package of reforms include introducing a Director Identification Number (DIN) and a 'next-cab-off-the-rank' system for appointing liquidators for matters involving high-risk individuals. ASIC strongly encourages industry's involvement in the consultation.
The Minister outlined how these reforms complement and build on other Government action to combat crime and fraud in the economy, including:
instituting the Phoenix, Black Economy and Serious Financial Crime taskforces
strengthening disciplinary rules for insolvency practitioners
legislating to improve information sharing between key regulatory agencies
reviewing and enhancing ASIC's powers and enforcement tools
consulting on law reform initiatives to curb the excessive drain on the taxpayer funded Fair Entitlement Guarantee scheme, which covers employees' entitlements left outstanding as a result of failed business enterprises
improving the collection of GST on property transactions from 1 July 2018, and
consulting on a register of beneficial ownership of companies to be made available to key regulators for enforcement purposes.
ASIC worked with the Phoenix Taskforce in developing proposals for Government's consideration.  ASIC continues to work with the Phoenix, Black Economy and Serious Financial Crime taskforces in a whole-of-government approach to combatting illegal phoenix activity.  A focus continues on advisers who assist directors and on 'friendly liquidators' who facilitate this misconduct.
Insolvency law reform
ASIC delivered updates to IT systems, information sheets and forms allowing registered liquidators to comply with their obligations under the Act following law reform.
We continue our work on the following changes:
updates to our regulatory guides to properly reflect the law reform changes (late 2017 and early 2018)
improvements to the search functionality of the Published Notices Website (October 2017)
Information Sheet 29 External Administration: most commonly lodged forms – new flow diagrams to reflect post transitional requirements. We do not propose releasing flow diagrams for transitional provisions (early 2018)
assisting MYOB and CORE with release of new form 5602 (by December 2017)
removal of PDF page break issues for forms 5602 and 5603 (November 2017)
implementing late fees for forms 530, 531 and 5022 (November 2017)
building IT functionality to allow private/non-private lodgement of a Report as to Affairs prior to release of a new format report (November 2017).
We will advise you as we release further updates.
Your say – regional liaison meetings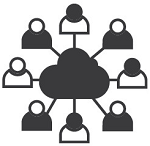 We held our regional liaison meetings with registered liquidators and lawyers within the insolvency profession in June 2017. Discussions centred on: 
Law reform:
what ASIC is doing to assist practitioners adapt to the Insolvency Law Reform Act 2016
understanding new creditor powers and ways to improve communication with creditors
issues relating to priority creditor entitlements and remuneration in matters involving corporate trustees
safe harbour/ipso facto law reform proposals
the Government's industry funding model for ASIC – final regulations passed in Parliament and start of the implementation phase.
ASIC's 2017-18 business plan priorities, including:
policy advice and implementation regarding the insolvency law reform
how and when to use its new powers in particular on the three focus areas of conduct of independence, competence and improper gain (namely, excessive and improper or unapproved remuneration) with our focus very much aimed at so-called rogue practitioners
participation in the Phoenix Taskforce and the Serious Financial Crime Taskforce to curb illegal phoenix activity
ensuring that proper and adequate disclosure, as highlighted in the recent external administration of Ten Network Holdings Limited, addresses issues relating to independence
guidance from recent enforcement outcomes.
ASIC's ongoing projects, including:
updating guidelines and providing feedback to practitioners to improve funding applications under the Assetless Administration Fund
improving guidance and the quality of information available to creditors.
Issues industry representatives raised for ASIC's consideration:
benefits of ASIC giving examples of poor practitioner conduct so that practitioners can identify areas for improvement
concerns about managing reasonable vs unreasonable creditor requests, when assessing requests under new creditor powers to obtain information
benefits of additional guidance regarding employee entitlements issues particularly with concurrent appointments
concerns relating to independence arising from the circumstances of the administrators' appointment to Ten Network Holdings Limited, including its impact on future practitioner behaviour.