ASIC Corporate Insolvency Update - Issue 7
Issue 7, April 2018
Recent outcomes in combatting phoenix activity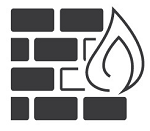 ASIC investigations, some aided by liquidator reports to ASIC, resulted in successful prosecutions by the Commonwealth Director of Public Prosecutions in December 2017 as follows:
Ms Sheila Anne McAulay of the Gap, Queensland, pleaded guilty to one count of breaching her director duties by entering into an agreement to sell assets of Greenlay Enterprises Pty Ltd to a related company for no consideration. The transaction stripped Greenlay of assets prior to the liquidator's appointment. See MR 17- 449.
The Ballarat Magistrates Court convicted and fined Mr James Meaden of Invermay, Victoria, after he pleaded guilty to dishonestly using his position as a director. An ASIC investigation found that Mr Meaden engaged in illegal phoenix activity by transferring funds of Brimarco Pty Ltd to a related company immediately prior to a Court hearing to wind up the company – leaving no assets to pay employee entitlements. ASIC funded the liquidator under the Assetless Administration Fund (AAF) to investigate and report to ASIC. See MR 17-448.
Also in December, ASIC disqualified John Thomas Shannon of Dalby, Queensland, and his son, Jason Thomas Shannon of Oakley, Queensland, from managing corporations for three and a half and four years respectively. Their disqualification followed liquidator appointments to five companies operating in the transport industry. The five companies owed creditors in excess of $4.15M including material statutory debts owed to the Commonwealth and State. ASIC funded liquidators under the AAF to report to ASIC. See MR 17-452.
ASIC continues working with the insolvency profession in combatting illegal phoenix activity.
December quarterly insolvency statistics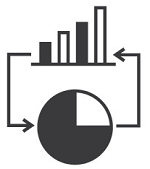 ASIC's quarterly insolvency statistics for the second quarter of the 2017/18 financial year, shows a decrease from the previous quarter of 13.3% in companies entering external administration. Appointments totalled 1,809 compared to 2,087 in the previous quarter. The quarterly total was 0.4% lower than the 2016 December quarter (1,817).
The percentage of companies entering EXAD for the quarter, relative to new incorporations, continues to remain below 4%.
View the charts and tables from our quarterly summary.
Information sheet 151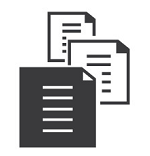 ASIC's approach to enforcement is set out in information sheet (INFO 151). It has been prepared as a guide for people (including registered liquidators) who report misconduct by entities we regulate, people asked to assist in ASIC investigations, and the general public.
It explains how we approach our enforcement role and why we respond to particular types of breaches of the law in different ways.
It covers the following topics:
our regulatory powers
how we select matters for formal investigation
what enforcement 'tools' are available to ASIC 
how we decide which enforcement 'tools' to use
how we interact with people during investigations and enforcement actions; and
cooperating with ASIC.
We encourage you and you staff to review INFO 151 to understand or refresh you understanding of our role including when and how we will act.
Funds under your control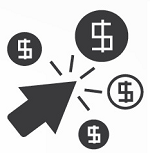 Over the last decade, we have seen material developments in technology change the way businesses transact payments.
As an external administrator, you are in a position of being responsible for safeguarding other people's money. Proper systems and internal controls are an important means in guarding against loss from theft.
We encourage you to review your systems on a regular basis to ensure that they remain fit for purpose.
In particular, you should consider the adequacy/appropriateness of the following matters:
segregation of duties
access to systems
delegation of authority
joint v single authorisation
documentation (including supporting documents) of transactions
physical security
frequency of oversight/review via reconciliations
We expect all practitioners will document policies and procedures relating to handling funds under their control, ensure that their staff are adequately trained, the policies and procedures are implemented and regularly monitored.
We appreciate that the complexity of the controls will vary depending on the size and nature of your firm and the profile of the work undertaken.
The responsibility for funds under your control rests with you and we encourage you to remain vigilant to mitigate against loss.
EFT payment from the Assetless Administration Fund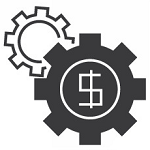 From Tuesday 3 April 2018, we can make AAF payments via EFT.
So we can pay you by EFT you need to complete an AAF vendor form. We will attach this form to each new funding agreement and you should complete it as soon as possible and email it to vicki.jacklin@asic.gov.au.
For existing agreements or if your bank details or your firm name changes you will need to contact Vicki and request a new form and return it to ensure payment by EFT.
We expect the implementation of this facility will improve processing and payment timeframes and welcome feedback as you experience the new process.
Looking at the rejection rate for the AA fund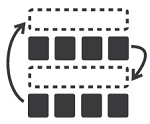 We recently wrote to several Liquidators with rejection rates exceeding 60% with a view to improve their funding approval success rate.
To maximise the prospect of receiving funding, liquidators need to submit applications for the right matters at the right time, with the right evidence to maximise enforcement prospects.
Currently, liquidators only submit 55% of EX01 within 6 months of the date of appointment.
We ask you consider the following:
Have you explored all avenues early enough to gather relevant and sufficient evidence?
Have you clearly identified the conduct defining the alleged offence/s?
Are you giving sufficient priority to the investigation and reporting of potential offences to ensure timely reporting? 
If you intend on reporting criminal offences have you considered the level of evidence required for a successful prosecution?
In addition:
Do you have appropriately experienced staff to help you prepare effective funding applications?
Are you and your staff sufficiently aware of the criteria applied when reviewing and assessing funding applications found in Regulatory Guide 109?
We can best achieve appropriate enforcement action from your early action and reporting which demonstrates knowledge of the funding criteria and guidelines.
Obtaining records from shadow/defacto and former directors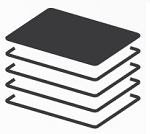 We consider the recovery of books and records of a failed company to be one of the most useful and vital roles of a liquidator because it assists a liquidator in exercising his or her powers under the Corporations Act, 2001 ('the Act') (section 477). 
During our assessment of EX03 applications for funding under the Assetless Administration Fund (AAF), we always query liquidators about the availability of books and records to support allegations.  We often find that a liquidator has sought recovery of books and records from the incumbent director, but has overlooked the person (s) most likely to hold these books such as the former director (who may have only recently notified ASIC of his/her resignation) or a suspected officer of the company often described by the liquidator as a shadow or defacto director.
Chasing the right persons for the recovery of books and records, not only assists ASIC to assess liquidators' applications under the AAF, but we believe is vital for liquidators in the exercise of their powers.
Shadow or defacto directors are caught under the definitions of 'officers' and 'directors' in section 9 of the Act because the definition of director includes 'a person who acts in the position of a director or the directors of the company or body are accustomed to act in accordance with the person's instructions or wishes'.
We remind you to consider, when carrying out your duties as a liquidator (or external administrator), whether you have asked the right person(s) for the books, records and RATA and also remind you that the Liquidator Assistance Program is available to assist you to recover a company's books, records or a RATA from officers and third parties including people suspected of being shadow or defacto directors.
References: ASIC information Sheet 53: Providing assistance to external administrators: books, records & RATA.