Market Supervision Update Issue 60
Trading during takeover bids and on-market buybacks
Market participants acting for bidders, issuers and their associates during a takeover bid or on-market buyback need to take special care. These clients will often be restricted from entering transactions that are not effected 'on-market' or 'in the ordinary course of trading'. This includes special crossings or crossings that occur outside of trading hours in the relevant securities.
These restrictions derive from the prohibition on collateral benefits during a takeover bid, the limits on the way a bidder can acquire more than 20% of a company, and rules that apply to on-market buybacks under the Corporations Act 2001 (Corporations Act).
'On-market transactions' are:
trades (other than crossings) effected during trading hours by matching of trading messages, and
crossings during trading hours where the crossing was arranged solely by a participant, there has been no prearrangement between the principals and each principal is indifferent as to the identity of the other.
'In the ordinary course of trading' means trading in strict order of price–time priority, with indifference as to the identity of counterparties and no pre- agreements or selection of counterparties.
Special crossings and crossings outside of trading hours are expressly excluded from being 'on-market' transactions and ASIC does not consider that special crossings and crossings outside of trading hours are 'in the ordinary course of trading'.
In the April 2015 edition of the Market Supervision Update (MSU) we noted a number of changes to the Market Integrity Rules for the ASX, Chi-X and APX markets effective 1 May 2015, including the removal of the restrictions on certain trades during takeovers, schemes and buybacks (MSU Issue 58). These changes, outlined in 15-097MR, do not alter the Corporations Act restrictions outlined above and the potential liability of Participants involved in trading prohibited under the Corporations Act.
Further information on the relevant Corporations Act provisions and their underlying policy can be found at paragraphs 56 – 68 of Consultation Paper 222 Reducing red tape: Proposed amendments to the market integrity rules (CP 222).
MECS implementation announced
At the 2015 Annual Conference of the Stockbrokers Association of Australia, Greg Medcraft announced that the Market Entity Compliance System (MECS) will be rolled out to all market entities by the end of July 2015.
In May 2015, MECS was rolled out to a test group of five entities ahead its progressive release to other entities. The pilot release was successful and we are now ready to progress with full implementation.
Market entities (including market participants, market operators and clearing and settlement facility operators) will be introduced to MECS in separate groups. This is to ensure that an appropriate level of support is available to each entity when their MECS account is activated and ready to use.
Market entities will be invited to attend MECS information sessions at ASIC offices in coming weeks. Your relationship manager will be in contact with you with details of these sessions, as well as your MECS go-live date. Please contact your relationship manager if you have any queries.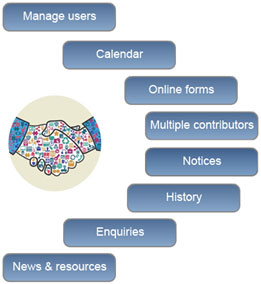 Specific features of MECS include:
the ability to manage your own portal users and their access
permissions, including the option to restrict access to
specific records
a calendar of reminders for certain regulatory obligations and
their due dates
the ability to submit forms online (pre-populated where possible)
with the ability to save drafts and retrieve them
at a later stage
the ability to respond to notices through MECS
the ability for multiple people within a market entity to contribute
material
a record of certain historical interactions with ASIC
the ability to submit and track enquiries
announcements and updates from ASIC, including links to the
ASIC Market Integrity Rules and guidance.
Investment banks – Compliance Engagement program
ASIC's Investment Banks team regularly meets with its largest stakeholders as part of our Compliance Engagement program. During these meetings, we meet with the compliance and legal heads of investment banks. This is separate from our Business Liaison and Engagement program, where we meet with leaders of business units to discuss commercial developments.
Compliance engagement meetings give us the opportunity to discuss issues of current or ongoing compliance concern to ASIC and to understand investment banks' compliance priorities. We also seek their views on their interactions with ASIC generally and any developments in the market that they feel we should be made aware of.
In the current round of compliance engagement meetings, we have been speaking with investment banks about:
the importance of breach reporting by licensees (including when the 10 day period for reporting breaches commences). On this issue, our advice to investment banks is that if they are in doubt as to whether a breach is 'significant' (and therefore reportable under section 912D) they should err on the side of caution and report it, and
the importance of off-shore affiliates of licensees that rely on class order licensing relief (under one of our various Foreign Financial Services Provider class orders) advising us within 15 days of becoming aware of changes in their home licensing arrangements, or of any significant enforcement or disciplinary action or investigation. To this end, we have stressed that ASIC should be advised as soon as relevant entities become aware they are the subject of a significant investigation by international regulators.
OTC trade reporting requirements – update
Phase 3 Reporting
From 12 October 2015, reporting entities with an OTC derivatives book size below $5 billion gross notional outstanding as at 30 June 2014 are required to commence reporting all their OTC derivatives transactions under the ASIC Derivative Transaction Rules (Reporting) 2013 (the Rules). This is the final phase of the implementation of the OTC derivatives transactions reporting requirements.
On 28 May 2015, the Government released draft single-sided reporting regulations for consultation. This will provide an exemption for certain reporting entities from the transaction reporting requirements. The draft regulations are available on the Treasury website. The closing date for submissions is 26 June 2015.
Reporting entities should carefully consider the scope of the draft regulations and take steps to ensure they will be fully compliant with their trade reporting requirements from the reporting start date.
Delegated reporting
ASIC's recent changes to the Rules make delegated reporting a particularly attractive option for reporting entities. We encourage Phase 3B reporting entities to continue to implement any delegated reporting arrangements necessary to comply with their regulatory requirements by 12 October. Further information is available in the Rules and Regulatory Guide 251 Derivatives Transaction Reporting.
The Rules, Regulatory Guide and further information about the OTC derivatives reporting requirements are available on the ASIC website website.
Prospectus due diligence practices
Underwriters, brokers and other professional advisers play a key role in selling securities. They also play a significant role earlier on in the offer process, including the due diligence phase.
ASIC has some concerns about the due diligence practices of companies and their advisers when preparing a prospectus. These concerns include whether there is adequate verification of statements included in prospectuses, whether forward looking statements have a reasonable basis, and whether management of the company is actively participating in the due diligence process.
In light of these concerns, we have been conducting on-site surveillances to check due diligence materials. We have also been serving notices to review the books evidencing the due diligence process. In some cases we have used our stop order powers in relation to offer documents.
The negative consequences of ASIC action to stop a prospectus are obvious: the company cannot raise funds, and the underwriter, broker and other advisers may suffer damage to their reputations. Furthermore, if there are misleading statements in the prospectus, parties that have consented to the inclusion of those statements are liable for them and may be subject to action against them.
As well as concerns around due diligence not being properly completed, ASIC has concerns that some prospectuses are formulaic, particularly in relation to backdoor listings. Advisers should help companies carefully tailor their prospectus to their particular business. Regulatory Guide 228 Prospectuses: Effective disclosure for retail investors (RG 228) provides useful guidance on how to prepare effective disclosure in a prospectus.
ASIC suspends BBY Ltd's AFS licence
ASIC has suspended the Australian financial services (AFS) licences held by BBY Ltd, BBY Advisory Services Pty Ltd, and SmarTrader Limited. The terms of the suspension allow the Receivers and Administrators to transfer a client's 'holder identification number' (HIN) to another Participant in accordance with instructions from the client.
The suspension follows the appointment of Stephen Vaughan and Ian Hall as joint administrators to these companies on 17 May 2015. Steven Parbery and Brett Lord were appointed receivers and managers of BBY Ltd and BBY Advisory Services Pty Ltd on 18 May 2015.
The suspension of these AFS licences is effective from 28 May 2015 until 28 May 2018.
Background
BBY Ltd (BBY) is an Australian financial services (AFS) licensee and stockbroker headquartered in Sydney with offices in Adelaide, Auckland, Brisbane, Gold Coast, London, Melbourne, New York, Perth and Wellington.
On 8 May 2015, BBY announced its decision to exit the options clearing business. On 18 May 2015, ASIC was notified that BBY has been placed into voluntary administration. Trading by BBY on the ASX, Chi-X Australia and APX markets has been suspended.
Additional information and background about this matter is available on the ASIC website, including contact details for investors and AFSL licensees seeking assistance.
The ASX has also published information about BBY on its website, including instructions for clients about transferring their CHESS sponsored holdings to another sponsoring broker.
For information to assist you if your investment has been adversely affected, please visit Problems with your investments on ASIC's MoneySmart website.
Enforcement outcomes
ASIC bans former representative of Macquarie Equities Limited
ASIC has banned Mr Brett O'Malley, of Sunshine Beach, Queensland, from providing financial services for five years after he engaged in unauthorised discretionary trading on his clients' accounts and created false records. Mr O'Malley was a representative of Macquarie Equities Limited (MEL) from December 2009 to January 2013.
ASIC's investigation found that in the period from February 2010 to November 2012, Mr O'Malley engaged in discretionary trading on nine client accounts. MEL has prohibited its representatives from engaging in discretionary trading on behalf of clients since 2004.
Mr O'Malley breached the financial services laws by holding out and representing to those clients that he was authorised by MEL to operate a discretionary trading account in circumstances where he was not.
ASIC also found that Mr O'Malley created records on behalf of clients that falsely indicated that he had provided advice to the clients prior to trading when he had not, in circumstances where he had engaged in unauthorised discretionary trading.
MEL is currently conducting a review process to compensate clients of Mr O'Malley for any losses suffered as a result of his conduct as part of a broader client remediation process which has been undertaken by MEL as agreed under an enforceable undertaking accepted by ASIC in January 2013 (see 15-022MR).
ASIC requires FX Primus to cease targeting Australian investors
Following concerns raised by ASIC, FX Primus, which provides margin foreign exchange (margin FX) and contracts for difference (CFDs) trading, has agreed to make changes to its websites and to notify its Australian clients that it is not licensed to provide them with financial services.
Over the past few weeks, ASIC has raised a number of issues, including the provision of unlicensed financial services to Australian investors, with various entities within the FX Primus group of companies.
Individuals or businesses who want to offer financial services to Australian investors on their own behalf must hold an Australian financial services (AFS) licence. None of the entities in the FX Primus group of companies hold an AFS licence.
Consumers can check if a company or individual is licensed by searching ASIC's professional registers on ASIC's website.
ASIC has also been in discussions with FX Primus Group Limited in relation to its initial public offering and the related prospectus lodged on 16 April 2015. ASIC had a number of concerns with the prospectus disclosure and an interim stop order was placed on the prospectus by ASIC in order to provide time to adequately address these concerns.
FX Primus Group Limited has since consented to a final stop order being made by ASIC and, as a result, no offers, issues, sales or transfers of shares in FX Primus Group Limited can be made under the prospectus dated 16 April 2015.
Markets Disciplinary Panel (MDP)
ICAP Futures (Australia) Pty Ltd (ICAP)
ICAP has paid a penalty of $50,000 to comply with an infringement notice given to it by MDP. The penalty was for:
executing trades with the intent to exclude other participants or their representatives, on two separate occasions, and
failing to make an enquiry through the message facility and wait the prescribed period prior to executing trades.
By engaging in this behaviour, ICAP is alleged to have contravened subsection 798H(1) of the Corporations Act by reason of contravening Rules 3.1.11 and 3.3.1A(1) of the ASIC Market Integrity Rules (ASX 24 Market) 2010.
In determining this matter and the appropriate pecuniary penalty to be applied, the MDP noted (among other factors) that:
Rule 3.1.11 is aimed at ensuring a fair, open and transparent trading system, with a strict obligation imposed on Participants not to trade to the exclusion of others
Rule 3.3.1A facilitates this aim by requiring market participants to give others notice of an intention to trade
ICAP self-reported the misconduct on Day 1 under section 912D of the Act, however, this self-report was neither timely nor did it address all potential breaches arising from the misconduct. Further, ICAP was required to self- report the misconduct on Day 2, however failed to do so, notwithstanding that ASIC were aware of the misconduct
ICAP undertook remedial actions after the conduct on Day 1, including:

conducting a training programme, and
re-locating Compliance to the trading floor;

notwithstanding the training programme and the relocation of Compliance, these remedial actions did not prevent the same conduct from reoccurring on Day 2, albeit in different circumstances. It is imperative that any remedial actions undertaken must not only provide remediation for conduct that has transpired but also serve to prevent future conduct of identical or like nature.
Important regulatory information
Pursuant to subparagraph 7.2A.15(4)(b)(i) and (ii) of the Corporations Regulations 2001, the above-named party has complied with this infringement notice. Compliance is not an admission of guilt or liability, and the arty is not taken to have contravened subsection 798H(1) of the Corporations Act.
The MDP is a peer review body that exercises ASIC's power to issue infringement notices and accept enforceable undertakings in relation to alleged breaches of the market integrity rules. MDP Circulars and infringement notices for these and other matters can be accessed on the MDP Infringement Notices Register.
Did you know that ASIC is active on Twitter?
ASIC uses Twitter to communicate short topical messages to our stakeholders about regulatory issues. On occasion, we tweet developing stories through a series of real time Twitter updates.
We also tweet live from forums when ASIC staff are presenting. For example, ASIC used Twitter to communicate key messages from Greg Medcraft's speech to the Stockbrokers Association of Australia conference in May.
ASIC has three Twitter accounts:
@ASICMedia (for regulatory developments and outcomes)
@ASICConnect (for licencing and registry content)
@MoneySmartTeam (for financial literacy content)
Follow us today to receive updates on ASIC regulatory activities.