InFocus April 2014 - Volume 23 Issue 3
Contents
Why do 135,000 people search our registers daily?
It's simple. They give you access to information on companies, business names, SMSF auditors as well as people and organisations recorded on our Professional and Banned & disqualified registers.
Our registers are popular, with almost 50 million free searches and 200,000 paid searches completed so far this financial year.
If you're dealing with a business or a company, information from our registers can help you make an informed decision on who you're dealing with.
People search our registers for a number of reasons, here's just a few:
find out what documents a company has lodged
check whether a company or business name is available
check if a credit provider is licensed
find out company officeholders and business name holders.
Customers also search to print company or business name information.
In this issue of InFocus we'll show you the benefits of searching our registers and how you can find the information you need.
What will I get from my search?
There are many searches available through ASIC Connect, and a large amount of them are available free.
Most business name information is available free, including business addresses and holder names.
For companies, you can find out the state of registration, status and the last three documents lodged.
If you need more information, like information about past addresses or company officeholders, you can access it for a fee. You can find our search fees on our website.
To purchase information using ASIC Connect Search, you'll need a credit card. You'll be prompted to pay once you select the products you want.
A breakdown of our searches and what they provide is available - as well as examples of what you pay for.
You can also compare free and paid information .
How to search
For your convenience, there are different ways you can search ASIC registers online.
ASIC Connect Search is our online search service. Through ASIC Connect Search, you can search for free company and business name information as well as purchase products online with your credit card.
You can also search on the go by downloading our smartphone app - NZAUConnect - and search across both ASIC and New Zealand registers.
Information brokers can also provide you with information from ASIC's registers for a fee. They often provide additional information from other government agencies and organisations as well.
Search anywhere, anytime!
Did you know you can now search our registers on the go with our smart phone app?
NZAUConnect was launched in August last year. The app gives you access to search almost five million organisations across Australia and New Zealand from your smart phone or tablet. You can also save searches and share your results by email.
Information available includes:
registration status
registration number
principal place of business.
Jargon buster...Certified documents
When purchasing some search products you can request a certified copy.
A certified document is a copy that ASIC has certified in writing to be a true copy from the ASIC register.
While you are required to enter an email address when purchasing your search, we cannot send certified documents via email. Instead, they will be posted to your mailing address.
Available now: a new quick and easy way to renew your business name
ASIC's new, streamlined payment process allows you to renew your business name registration in a few simple steps.
It's designed to make renewing your business name easier, so you can spend more time running your business, and less time administering it.
To use the new service, simply click the aqua Pay now button on the right hand side of this screen.
All you need is your account number, as shown on your business name renewal notice, or Australian Business Number (ABN).
If you haven't already given us an email address, you'll need to provide one so we can send you your record of registration.
You can choose to pay by credit card (MasterCard or Visa) using our secure online payment service, or pay later by invoice (BPAY and Australia Post).
For further information see renewing your business name.
Five minutes with... Lisa Millsom, Analyst Reporting & Information Products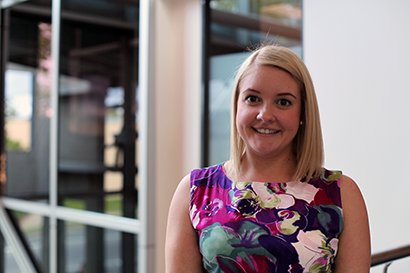 In recent years our search facilities have been significantly improved through the use of technology, making them easier for customers to access. Our Reporting & Information Products team is responsible for managing public and government searching, with Analyst, Lisa Millsom playing a key role.
My team is responsible for...public and government agency searching. We maintain the relationship between ASIC and our Information Brokers and make sure they are providing consistent information. We also prepare customised reports for customers who have requested specific ASIC information not available online.
Day-to-day...I am responsible for investigating any issues that may arise with our searching service and making sure that the information customers receive is correct. Reporting and promoting the NZAUConnect app and finding ways to enhance the service is also a major focus.
The best part of searching ASIC registers...is being able to find out who runs a company or business - it offers peace of mind about who you are dealing with.
We're making it easier to search...through our smartphone app, giving busy customers the ability to search on the go. ASIC Connect Search also allows online searching directly through our website and quicker delivery of products through email.
The most popular search is...check name availability which allows customers to see if the business or company name they want to register is available.
I'm currently searching for...a new gold watch!
When I'm not at work you'll find me...practising my back-hand (tennis) or trying to kick my online shopping habit.