InFocus April 2015 - Volume 24 Issue 3
Contents
Cancelling your unused business name or company – the forgotten final step
Do you have a business name or company you are no longer using?
If so, don't forget to take action and remove them from the register.
Just like your unwanted gym membership, unused business names and companies can cost you time and money.
In this edition of InFocus we show you why it's important to cancel any registrations you are no longer using.
Not using your business name? Cancel it.
Do you have a registered business name you don't use? You should consider cancelling it.
Cancelling your unused business name will remove your contact details from the public Business Names Register, and avoid other unexpected costs.
The business name will also become available for others to use in six months. There is no cost to cancel a business name!
Find out how to cancel your business name.
ASIC initiated cancellation of business names
Over the past few months, we have started cancelling business names that have not been renewed. 
If you wish to keep your business name, ensure you act now and renew it.
If you have received a notice of intent to cancel the registration of your business name check out your options.
If the name is cancelled by ASIC, the name will be available for others to register in six months.
Find out more information about ASIC initiated cancellation of business names.
Sold your business? Transfer it… don't cancel it!
Sold or passed your business name to a new holder?
If the business name was part of the agreement, you'll need to transfer it.
Transferring the business name reserves the name for the new holder, so no one else can register it.
It's important that you complete the transfer transaction in ASIC Connect and not a cancellation.
For step-by-step instructions on how to transfer your business name, see our user guides or video tutorials.
Have a company you don't use? Deregister it now.
Deregistering an unused company is critical.
Although you might not be using your company, it still attracts annual review fees until it's deregistered. 
You can apply to voluntarily deregister your company if:
all members of the company agree to deregister
the company is not carrying on business
the company's assets are worth less than $1000
the company has no outstanding liabilities
the company is not a party to any legal proceedings
the company has paid all fees and penalties payable under the Corporations Act 2001.
Apply to deregister your company now. Visit our website and learn how.
Emojis in business name registrations?
Did you know you can now use an emoji in your business name registration?
April Fools!
While they might be cool, emoji characters cannot form part of a business name. See our business name availability guidelines for more details.
ASIC's financial advisers register is now live!
The financial advisers register is now available to search on ASIC's MoneySmart website.
The launch of the new register meets the government's commitment to deliver an enhanced, industry-wide public register of financial advisers. It allows consumers to check whether a financial adviser is authorised to provide financial advice. It also gives employers a greater ability to assess the suitability of an adviser.
Information about a financial adviser's qualifications, training and professional memberships will be added to the register in June 2015.
Notify new financial adviser appointments now!
Are your financial advisers on the register?
If you are an AFS licensee and you haven't already done so, you must notify us of any new appointments to the financial advisers register. Appointments can be submitted through our online ASIC Connect service.
AFS licensees have an ongoing obligation to update the financial advisers register.
More information is available at www.asic.gov.au/far.
We want your feedback…
What would you like to see or learn about in future editions of InFocus?
We're always looking for ways to improve our e-newsletter and ensure it meets your needs.
Got an idea? Email us at infocus@asic.gov.au.
Five minutes with… Stuart Campbell, Analyst, Registry Services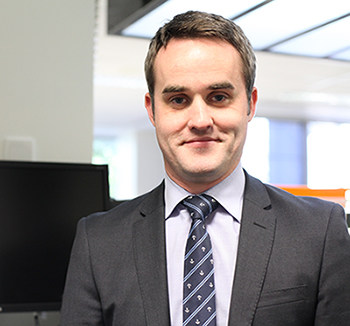 Find out about our reporting analysts when we spend five minutes with Stuart Campbell, Analyst, Registry Services.
My role… involves tracking and managing incoming workloads for Registry processing teams. With team leaders and managers we assign resources to ensure all work meets our service standards.
Day to day… I work on improving the workload management tools. I also keep track of any large daily volumes of incoming work and assist team leaders to distribute work amongst other teams if required. I have also taken the lead on emerging programs and projects, such as the ASIC initiated business names program that started in March.
Since working at ASIC I have… learned a number of new IT skills in order to expand and improve the quality of information and analysis provided to stakeholders.
Something I need to cancel but haven't is… not so much cancel, but transfer my overpriced energy provider to someone cheaper.
If I wasn't an ASIC reporting analyst, I would be… I had ambitions to be an Architect and/or Draftsmen, but I think I'd also enjoy being a software developer (with the right training).
The song that best describes me… having the name that I do means anyone can replace the word 'you' with 'Stu' in a song, and it instantly becomes about me!