InFocus April 2018 - Volume 27 Issue 3

Contents
Updated information for company reinstatement
In certain circumstances, you can apply to have a company reinstated. This will restore the company to our register as if it had not been deregistered.
To simplify and improve the process, we have updated Regulatory Guide 83 Reinstatement of Companies (RG 83).
RG 83 outlines when we may reinstate a company and how to apply to the Courts for reinstatement. It also provides additional information about what supporting documentation should be provided with an application.
For more information about reinstating a company, visit our website. 
Don't need your business name anymore? Why not cancel it 
If you're not using your business name anymore, you may want to consider cancelling it. 
You can cancel your business name online through ASIC Connect. Once you've applied online, we'll contact you and confirm when it's cancelled. 
Once your business name has been cancelled, the name will held for some time before it becomes available to other people for registration. 
Learn more about cancelling a business name.
Check our registers before trading with someone
Before trading with a company or business name, it's always a good idea to make sure they're registered with us. Leah from ASIC's Registry talks about how to check our registers.
Trading names to be retired from November 2018
ASIC is working with the Australian Business Register (ABR) in preparation for the retirement of trading names. 
From November 2018, all trading names will be removed from the ABN Lookup and only registered business names will continue to be listed.
Prior to the 2012 establishment of the national business names register, the ABR collected names used by entities to carry out their business activities and displayed them as trading names. Updates to trading names ceased in 2012. 
To continue trading under a specific name it must be registered as a business name. After a business is successfully registered, it will appear on ASIC's business names register and on the ABN Lookup. 
For more information about how to register a business name, visit our website.
Case study – B&L Building Pty Ltd – Updating an officeholder's address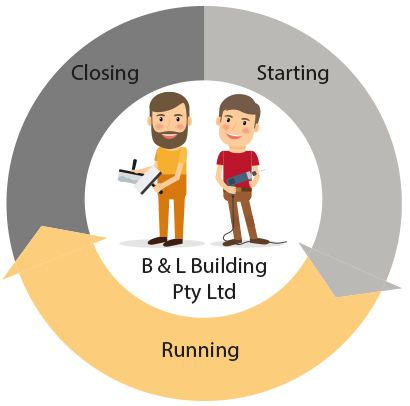 Brad has just bought a new house and begun moving in. Along with updating his address with his bank and on his driver's licence, the company also needs to update his company officeholder residential address with ASIC.
Brad remembers reading on the ASIC website that any changes to a company address must be notified within 28 days of the date of change.
To do this on behalf of the company, Brad logs into the company's online account with his user name and password and selects 'Change to company details' from the list of forms. He selects 'Officeholder's address' and enters the new details.
Once Brad hits submit, the company details will be updated within 24-48 hours.
For more information about updating company details, visit our website.
Links we like
Industry funding update – Indicative levies published for 2017-18
Ahead of issuing final industry funding invoices in January 2019, ASIC has today published estimates of what regulated sectors will pay.
New information on illegal phoenix activity
There is new information on ASIC's website about illegal phoenix activity. Illegal phoenix activity involves creating a new company to continue the business of an existing company that is deliberately liquidated to avoid paying taxes, creditors and employee entitlements.
ASIC reports on Small Business Strategy 2017-2020
ASIC has published an overview of its Small Business Strategy 2017-2020 and the progress achieved to date.