InFocus February 2014 - Volume 23 Issue 1
Contents
SMSF auditors: annual statements are here
Are you an approved or suspended SMSF auditor? If so, you're now required to lodge an annual statement in order to maintain your registration.
Designed to help ensure SMSF auditors continue to meet the conditions of their registration, the annual statement is a component of the Australian Government's Stronger Super initiative, and forms an important part of maintaining the quality and standard Australia's SMSF sector.
As part of the annual statement, you'll be required to report on the number of SMSF audits you've undertaken in the past year and confirm your understanding of the requirements and obligations for approved auditors.
Completing the annual statement shouldn't take more than 10 minutes, and to help ensure you're aware of what you need to do and when, we'll email you additional details before your statement is issued.
Your annual statement must be completed within 30 days of the anniversary of your initial registration as an approved auditor. If you're unable to complete your statement in this time, you can apply for an extension; however, you must do so before your anniversary date.
You can find more information about completing your annual statement in the How to ... article below or by downloading our step-by-step user guide (PDF, 1738kb) and list of annual statement questions (PDF, 213kb).
Making it quick and easy to renew a business name
From mid-2014, ASIC's new simplified payment service will make it easier for you to renew your registered business name.
As part of our goal to reduce red tape, the service allows you to renew your business name in five simple steps without creating an ASIC Connect account. You'll be able to access the service directly from the ASIC homepage.
More information about the streamlined process will be available on our website soon and you can keep up-to-date in future editions of InFocus.
What's (not) in a business name?
While registering a business name with ASIC is an important part of setting up and running your business, many people are surprised to learn registration doesn't provide exclusive ownership of your business name.
Instead, registering a business name is a legal obligation if you plan to carry on business or trade in Australia using a name other than your own. Through business name registration - and the Business Names Register - consumers are provided with a greater degree of transparency, and the ability to easily see who 'stands behind' a business name.
It's important to remember that registering a business name doesn't mean you own it, or that you are preventing other people from being able to register and use similar names.
Generally, the only way to get exclusive use of a particular business name is to register it as a trade mark. You can find more information about what's involved - and search for existing trade marks at no cost - by visiting IP Australia.
Cancel or transfer your business name - what's the difference?
Confused about when to cancel or transfer a business name? While the two transactions are closely linked, they result in two different outcomes.
If you've sold or handed over your business to a new owner, and the business name was part of the agreement, you'll need to transfer it. Transferring the business name reserves the name for the new owner, so no one else can register it.
If you've got a business name that you don't use, you should cancel it. Cancelling your business name removes it from the Business Names Register and will make it available for others to use.
For step-by-step information about how to cancel or transfer your registered business name, see our user guides.
Five minutes with Greg Finn, Manager, SMSF Auditor Registration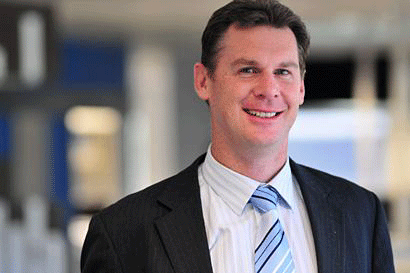 With legislative reform continuing to change the landscape for approved SMSF auditors, ensuring customers have a clear understanding of their requirements and obligations remains an integral part of the work undertaken by Greg Finn, Manager of SMSF Auditor Registration.
My team is ... responsible for delivering the system and registry changes to support the Australian Government's new requirements for approved SMSF auditors. Alongside managing ASIC's online register of approved SMSF auditors, the team oversees the registration process for people applying to become an approved auditor, and, more recently, has managed the introduction of the annual statement.
Our customers ... are extremely varied, ranging from Australia's biggest professional firms to the smallest local accountants. In addition to dealing with SMSF auditors themselves, we spend a great deal of time working with industry bodies and government departments such as the Australian Tax Office to ensure all of our customers - regardless of size - have a clear understanding about the requirements for approved SMSF auditors, and the role ASIC plays in the process.
A typical day for me ... involves meeting with colleagues from in and outside of ASIC to consider what information customers are likely to require about SMSF auditor registration, and how we provide it to them. Often, this will include working directly with customers to identify specific issues, and explore how ASIC can respond, be it through amending the content on our website, providing additional communication or changing the way in which our online systems and registers operate.
Since starting with ASIC ... I've been fortunate to be in a position where I can not only help customers understand how legislative change is likely to affect them, but assist them manage it as efficiently as possible. For example, our online search portal allows customers to access information about approved SMSF auditors quickly and easily, and at a time that suits them, rather than having to wait days or weeks for the request to be completed manually.
When I'm not at work ... you can find me enjoying my free time with my two young children, or playing sports on the weekend.
How to... Complete your SMSF auditor annual statement
Before you can complete your statement, you'll need to:
log in to ASIC Connect (If you've forgotten your password you can reset it from the log in screen); and
link your SMSF auditor registration to your account.
You're then ready to begin completing your annual statement.
How to... Complete your SMSF auditor annual statement (672kB).