InFocus February 2020 - Volume 29 Issue 1

Have you been impacted by the Australian bushfires?
The Australian bushfires have had a catastrophic impact on businesses across Australia.
If you or your business are facing hardship or severe disruption as a result of the bushfires, there is a range of information and support available to you.
For help on what you need to do in the aftermath of the bushfires, the following resources are available:
ASIC issues industry funding invoices
ASIC recently issued industry funding invoices to recover its FY 2018-19 regulatory costs.
Entities must pay their levy invoice by 18 March 2020.  Find out more about invoices and payment options here. 
For more information about industry funding, visit our website.
Do you speak Arabic? Chinese? Vietnamese?

ASIC is partnering with the ATO to deliver 'Starting a small business' and 'Planning your regular financial commitments' workshops for the Arabic, Chinese, and Vietnamese speaking communities in Victoria.

Getting it right is important so come along, ask questions, and give your business the best chance of success.

To register for the workshops in February and March 2020, please visit:
A refreshed Moneysmart website
Moneysmart was launched in 2011 and a lot has changed since then. How people interact with money and seek information when making financial decisions has changed and Moneysmart has needed to evolve.
The refreshed Moneysmart website has been designed as a starting point for all Australians, whether they are managing their day-to-day finances, planning for the future or navigating a major life event.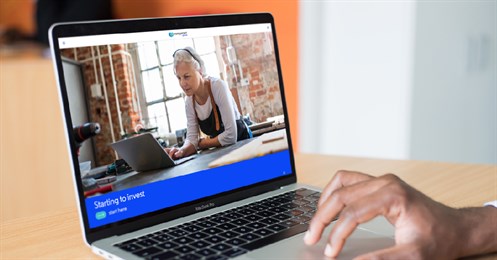 The new site features a simpler navigation and provides content that supports users at the start of their financial decision and allows users to work through decisions with a step-by-step approach.
You can use the Do you find this page useful? section at the bottom of each page to provide any feedback you may have.
ASIC Annual Forum 2020 – registrations now open
Have you registered for ASIC's premier event for participants in the financial services and markets sectors?
In 2020, the ASIC Annual Forum will explore the characteristics of a good financial services industry, and how we can all work together to build a system that is efficient, honest and fair.
The ASIC Annual Forum will be held on the 25-26 March at the Hilton, Sydney.
Register by 12 February to save with early bird pricing. For more information, visit our website.