InFocus June 2014 - Volume 23 Issue 5
Contents
Beat the end of financial year rush online with ASIC
The end of financial year is a busy time for you and for us. But you can beat the rush using our online services, at a place and time that is convenient for you.
Need to get a business name registered before June 30? Use our online service ASIC Connect.
Check your company account balance through our online lodgement services. Any outstanding amounts can be paid straight away using BPAY, credit card or through Australia post.
The end of financial year is a good time to check that your business name and company details are up-to-date. This ensures that important notices, like annual statements and renewals are sent to the correct address and you can pay your fees on time.
Check and update your:
New fees for the new financial year
From 1 July 2014, ASIC fees will increase based on the Consumer Price Index (CPI) for the March quarter.
Legislation requires us to review and if required adjust our fees on 1 July each year to reflect changes in the CPI.
More information about the fee increase including examples of common fees is available on the ASIC website.
You can also look at our list of fees for commonly lodged documents.
Do you provide tax-related financial advice? Register with the Tax Practitioners Board
Are you a financial adviser providing tax advice? From 1 July 2014 to 31 December 2015, Australian financial services licensees and their authorised representatives can apply for registration as a tax (financial) adviser with the Tax Practitioners Board (TPB) under the Tax Agent Services Act 2009.
The current exemption for these financial advisers under the tax agent services regime will end on 30 June 2014.
You can find out more on the TPB website or watch this short video to learn about the upcoming regulation of tax-related financial advice, and how financial advisers can notify to register with the TPB.
New reporting requirements for limited Australian financial services licensees
Limited Australian financial services (AFS) licensees reporting requirements are changing from 1 July 2014.
From 1 July 2014, llimited AFS licensees will be required to lodge a Form FS76 - Annual Compliance Certificate stating that they have complied with the legislation and their licence conditions annually.
The Form FS76 must be lodged with a Form FS70 - Australian financial services licensee profit and loss statement and balance sheet
Changes to ASIC Service Centres
From 1 July 2014, our Service Centres will change to a kiosk-based service for lodging online or dropping off documents for forwarding to the ASIC Traralgon office for processing.
Service Centre customers will be transitioned to online channels.
More information about our service centre changes.
Jargon buster...AUSkey
Keep seeing the term AUSkey when logging in to government services? Here we explain what AUSkey is and how you can use it to interact with ASIC.
AUSkey is a single key to access government online services. In the future, as AUSkey becomes accepted by more government agencies, you won't need different user IDs and passwords, saving you time.
You can use your AUSkey to access these ASIC services:
ASIC Connect
Government search service
Standard Business Reporting (SBR) enabled web service software
To register for an AUSkey you'll need to visit the ABR website.
Five minutes with:Donna Van Aalst, Manager, Maintenance Registry Services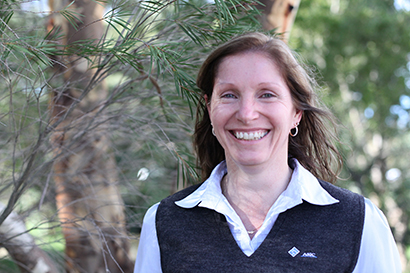 The end of financial year is a busy time for our customers and registry teams. Find out how the end of financial year impacts us when we spend five minutes with Donna Van Aalst, Manager, Maintenance, Registry Services.
A typical day for me: involves overseeing the work of over 60 staff. Daily I could be working on projects to improve our online services for customers, supporting senior managers or responding to customer enquiries.
The end of financial year: is one of the busiest times for my team. Customers register more companies which also generates more annual reviews at this time of year. The increase in annual reviews sees more customers updating their company details to get their information up-to-date. A higher volume of voluntary deregistration and change of company type applications are also received at this time of year as customers try to get in before the end of financial year.
My tips for customers: if you need to deal with ASIC at the end of financial year don't leave any of your registration requirements or updates to the last minute. This is one of our busiest times of year and we want to make sure we can help you in time. Use our online services for faster results.
Our online services: allow customers to make updates to the register quicker and easier and at a place and time that is convenient for them. The online system also validates information as it is submitted, improving the accuracy of our information.
When I'm not at work: you'll find me running or shopping!