InFocus June 2016 - Volume 25 Issue 5

Contents
Payments, fees, and invoices
In this month's InFocus, we talk about changes to fees as part of the government's annual fee indexation program. We also cover how to check your account balance, how you can pay your fees, and what to do if a payment isn't showing in your account.
Finally, we share some of our favourite web links of the month and chat with Alana Takanen, one of our analysts in Registry.
Fee indexation - new fees from 1 July 2016
From 1 July 2016, some ASIC fees increase based on an increase in the Consumer Price Index (CPI).
Visit Fees for commonly lodged documents for a list of fees that will be increased on 1 July 2016.
Checking your company's account balance
If you have a company and are registered for online access, you can check your account balance.
Once you've logged into your account, click 'View company details' from the left hand menu and select 'Debtor details'. This will show you the amount owing (if any).
Learn more about checking your balance
How to pay your company or business name fees
We have a number of payment options for business names and companies:
Companies – We accept BPAY, Postbill Pay, and cheque payments for company fees. You can search online to find your organisation's BPAY and Postbill Pay details
Business names – We accept credit card and BPAY payments for business name fees. You can also request an invoice that you can pay with BPAY or at any Australia Post office.
Learn more about payment options
Are you missing a payment from your account?
If you've made a payment to ASIC but it hasn't appeared in your account, it could be for a number of reasons.
Generally, BPAY payments can take three or four days to be processed. Payments made by cheque payments can take even longer because of postage.
If you think there's an issue with a payment you've made, see Missing payments to learn what you can do.
Links around the web - June 2016
Business.gov.au –Business.gov.au have updated their website with an expanded layout and new features. Visit business.gov.au for essential information on planning, starting, and growing your business.
ATO – The Australian Taxation Office has reminded everyone to be wary of fraud; one recent incident involves scammers demanding payment via iTunes gift cards! Learn more about how to verify or report a scam.
MoneySmart – MoneySmart have a new section about owning a pet and estimates what your average four legged friend will cost per year. They've also got some handy infographics and a list of potential expenses.
Five minutes with... Alana Takanen, Registry Program Coordinator, Registry Operations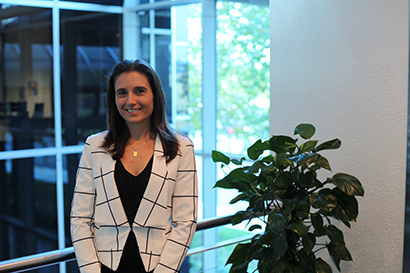 Alana is one of our business analysts for Registry Operations, which is the area responsible for managing the technical and strategic aspects of Registry. Among other things, she's busy working on our fee indexation project and making sure that all our fee calculations are correct.
My role is... Registry Program Coordinator. My main goal is to make sure that all of our various projects and initiatives are running smoothly. Some of my key responsibilities include business analysis, developing monthly reports, and managing stakeholder meetings.
Day to day... I could be doing a variety of things like answering customers' questions about our registers, making sure our reporting data is accurate, and drafting any business reports or recommendations.
Right now, I'm busy working on our fee indexation project and making sure that all our fee calculations are correct and accurate.
What do you enjoy about your work? I love the team I work with; it's a really supportive environment. ASIC is great as it gives me a chance to learn new skills every day and keep improving myself. 
TV show you never miss? I try not to miss Criminal Minds, new Big Bang Theory episodes, Ink Master and Bondi Rescue.
Favourite quote? This one always comes to mind: "Love yourself first, and everything else falls into place".
Something you'd love to do, but haven't had the chance?
Shark cage diving in South Australia. I've always had a fascination with sharks and would love to get up close (in a safe environment!).