InFocus March 2014 - Volume 23 Issue 2
Contents
This month we're talking about registering
At ASIC, we're in the business of registering companies and business names. In 2013 we registered 295,833 business names and 202,378 companies. This is almost 2,000 registrations a day!
If you are thinking of starting a business visit business.gov.au for a whole-of-government service providing essential information on planning, starting and growing your business. If you decide you need a company or a business name then we are here to help.
Preparation is key and it's vital that you're prepared when you decide to register a business name or company.
In this issue of InFocus we'll help you understand how you can prepare yourself to make your registration process as smooth as possible.
Registering a business name - do your research first
Starting a business should be an exciting time but sometimes it can be confusing too. To make registering your business name easier, we've developed some handy resources you can use.
Before registering your business name with us, here are some things to consider:
You should then check that name you want is available. Our check business name availability search tells you straight away.
Remember that registering a business name does not mean you own it. Consider registering a trademark if you want to protect your brand or business name.
We've updated our registration web pages so it's easier to understand what a business name is and how to register one. We also step you through the online registration process.
When your registration has been successfully completed we will email you.
Starting a company - are you prepared?
Most of you will know that registering a company creates a new legal entity that has the same rights as a natural person, including the ability to incur debt, sue and be sued.
But did you know that before starting a company there are other obligations you should consider?
Before starting your company you need to:
Check that the name you want is available. Our online check name availability service can help you here.
Who are the company officeholders? If it is you, you'll have obligations in law and you should understand what these are.
Who are the members (shareholders) of the company? They have certain financial obligations and they need to know what they are.
Make sure that you have written consent from all officeholders and members in your new company.
Finally, is your company a not-for-profit or charity? If it is, you might have to register with other government agencies when you set up.
Got everything covered? Then you're ready to start your application to register a company.
Jargon buster...Transfer number
Recently bought or acquired an existing business? You'll most likely need a transfer number from the previous owner to register the business name in your name.
The transfer number consists of 12 characters, 11 numbers and a dash (e.g. 1-1234567891234).
You'll be asked to enter the transfer number when you are registering the business name. This helps us make sure the correct person is registering the business name - without this number you can't complete your application.
More information about registering a business name with a transfer number is available.
Unlock our online service ASIC Connect with AUSkey
Business name holders and SMSF auditors can now use AUSkey to access ASIC Connect.
AUSkey is a secure login, linked to an ABN, for interacting with government online services. AUSkey makes it easy to access participating online services as you only need one password.
To save you time, we will also automatically link all business name and SMSF auditor registrations using the same ABN to your ASIC Connect account.
Businesses can apply for their AUSkey, and download the required software, at the Australian Business Register website.
You can also use AUSkey to access some of our other online services. Our AUSkey page has more information.
Will using my AUSkey benefit me?
While AUSkey provides many benefits for people with multiple business names, it may not work for everyone.
John Smith has seven business names all registered under the same Australian Business Number (ABN). If John signs up to ASIC Connect with his AUSkey, all his business names will be automatically linked to his account.
Sarah Jones has six business names all registered under different ABN's. To use AUSkey Sarah would need to create six different ASIC Connect accounts (with an AUSkey for each ABN). Sarah is better off registering for ASC Connect with a username and password and linking her business names to it using her ASIC key.
Still unsure? Our AUSkey page has more information about who can use an AUSkey.
Five minutes with Stuart Macqueen, Team Leader, Registration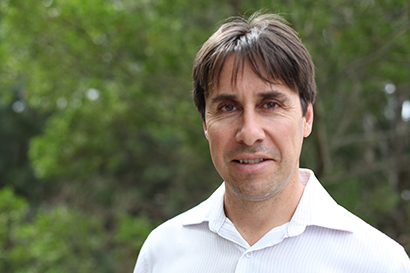 While most company and business name registrations are now completed online, we still do a lot of work processing applications and investigating online applications that require review. The team responsible for this is our Registration team, managed by Team Leader, Stuart Macqueen.
My team is... made up of 17 staff, responsible for managing the registration of companies and business names. We also look after company reinstatements, change of company type applications and foreign company and association registrations.
A typical day for my team... involves processing company registration documents, and investigating online registration applications that require review.
We support ASIC online systems... every day. Where a company or business name registration name requires manual intervention our team approve or reject these.
On an average week we... process around 4000 company registrations and 5500 business registrations.
The weirdest company name... we've ever registered was also the longest! (We'd love to tell you the name, but don't want to be seen to promote anyone's business).
The most rewarding part of working at ASIC... is the people - looking after and developing staff. The working relationships I have developed with external partners, including Electronic Company Registration (ECR) agents, is another highlight.
When I'm not at work... you'll find me mountain bike riding or travelling.