InFocus May 2016 - Volume 25 Issue 4

Contents
Closing your company - what's involved
In this month's InFocus, we look at the benefits of deregistering your company if you've stopped trading. Closing your company means that it ceases to exist as a legal entity and can't carry on business. This also means you don't have to meet your officeholder obligations like paying your annual review fee.
We also discuss cancelling your business name, how to reinstate a closed company, and the upcoming 'Start me Grow me' small business forum.
Finally, we talk with Shane Gunston, our Register Integrity Manager, about why it's important to keep your details up to date.
Don't need your company? Apply for voluntary deregistration
If your company isn't trading, you should consider deregistering it. By voluntarily deregistering your company, your company is ceased and your obligations as an officeholder are removed. Importantly, this means you don't have to continue to pay the annual review fee, or keep your company's details up to date.
To voluntarily deregister your company, you need to make sure:
all company members agree to deregister
the company's assets are worth less than $1000
the company has no outstanding debts (e.g. employee entitlements)
the company has paid any outstanding ASIC fees or penalties
the company is not involved in any legal proceedings and
the company is not conducting business.
Learn more about voluntary deregistration
You must pay the fee before we can review your application.
If you can't apply for voluntary deregistration, consider winding up your company
If you don't meet the requirements for voluntary deregistration (e.g. you have assets worth more than $1000), you can 'wind up' your company. This involves:
ceasing or selling its operations
paying any outstanding debts and
appointing a liquidator to manage its assets.
You can only wind up a solvent company. If you think your company is insolvent, we recommend reading our website to get an idea of your options and appointing an insolvency professional as soon as possible.
Learn more about winding up a company
What happens when a company is deregistered?
Once a company has been deregistered, it ceases to exist as a legal entity and can't act in its own right.
Effects of deregistration include:
Any property still owned by the company is vested in ASIC
Any property held in trust by the company is vested in the Commonwealth
Former officeholders lose any right to deal in vested property
Any legal proceedings involving the company cannot continue as the company no longer exists.
Learn more about the effects of deregistration
If a company is deregistered, can it be reinstated?
If your company has been deregistered, you can apply to reinstate the company. This restores the company to 'Registered' and allows you to continue trading under the company. Only a director of the company when it was deregistered can apply to ASIC for reinstatement.
If you applied for voluntary deregistration, you must prove an error was made and that the company was still trading.
If you can't meet these requirements, you can also apply to the court to ask ASIC to reinstate your company.

Learn more about reinstating a company
Don't need your business name anymore? Why not cancel it
If you're not using your business name anymore, you may want to consider cancelling it.
You can cancel your business name online through ASIC Connect. Once you've applied online, we'll contact you and confirm when it's cancelled. Note that once your business name has been cancelled, the name will held for some time before it becomes available to other people.
Learn more about cancelling a business name
Start Me Grow Me Forum - May 18th 2016
The Government Business Education Network (GBEN) in Victoria is hosting the 'Start Me Grow Me' small business forum with City of Yarra on May 18th 2016. Business advisors, together with representatives from local, state, and federal government agencies (including ASIC) will be available to answer your questions and provide information about the programs, grants and resources that can help your business.
Some examples of topics include:
Securing your intellectual property
Complying with your tax obligations
Business name registration
Entering export markets
Sign up for the 'Start me Grow me' forum

Five minutes with... Shane Gunston, Registry Integrity Manager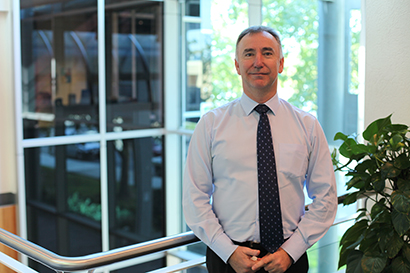 The accuracy of ASIC's registers is critically important to help business owners and consumers make informed decisions. Find out more about keeping your details up to date from Shane Gunston, Registry Integrity Manager. 
My role is... To ensure the registers that we administer are up to date and the information they contain is correct.
Day to day... I manage a team that provides subject matter expertise on a range of Registry functions, including maintaining accurate data on our registers, instigating compliance programs for non-lodgement of financial statements and management of our internal procedures.
Using our online service is great because… The register is quickly updated with any new information and allows users to access up-to-date data. Our online services are also available 24 hours a day, which can be a real help if you need to lodge something urgently.
My best ASIC Registry tip is... Letting ASIC know as soon as your company's details change. This helps keep the register current for customers and makes it easier to avoid any late lodgement fees that you may incur. This can include your address, your name, or your officeholders' details.
If I could have any superpower it would be… To make life simpler for everyone.