InFocus November 2020 - Volume 29 Issue 10

A reminder for ASIC Registered Agents and Digitial Service Providers (DSPs)
ASIC registered agents are required to obtain an original 'wet' signature on the Form 362 Notification by a company to nominate or cease a registered agent or contact address regardless of how the form is lodged with ASIC.
Written authorisation, which is acceptable for other documents lodged electronically on behalf of a company, is not sufficient for a Form 362.
Under cl. 8.3 of the Electronic Lodgement Protocol (ELP), the original signed form must be kept for no less than 7 years.
COVID-19: steps to protect your small business from scams
Many businesses continue to deal with, and respond to, the financial impacts of COVID-19. Some small businesses may be affected and owed money by other businesses.
The instability created by COVID-19 means it is more important than ever to protect your interests when dealing with other businesses.

To minimise the risk of your small business being adversely affected by other businesses, ASIC recommends taking steps before you engage with another business.
This includes:
Ask the right questions that will help you to obtain further information.
Verify the information by checking ASIC's registers and those of other government agencies. 
If you are dealing with a business that is a company, you can monitor it using ASIC's Company Alert service
Review terms of trade you are prepared to offer and your loan and credit contracts.
Be aware of the common scams targeting small businesses with ACCC Scamwatch.
Read more on our website.
COVID-19 resources for small business
Company register update - July to September 2020
Here's a brief update on our company register between 1 July and 30 September 2020:
There were 66,546 company registrations and 41,605 company deregistrations in Australia.
At the end of September 2020, the total number of companies on the register was approximately 2.8 million, which is up from 2.7 from the same time last year. 
New registrations were 12% higher between July and September 2020, compared with the same period in 2019. 
The table below details how many companies were registered in each state between July and September 2020:
| | |
| --- | --- |
| State | Number of companies registered |
| New South Wales | 24,503 |
| Victoria | 18,268 |
| Australian Capital Territory | 1,275 |
| Queensland | 12,811 |
| South Australia | 3,206 |
| Western Australia | 5,479 |
| Northern Territory | 272 |
| Tasmania | 732 |
Data.gov.au - business name registrations
Our business names dataset on data.gov.au is updated weekly.
Some of the information available for free includes:
Business Name
Status
Date of Registration
Date of Cancellation
Renewal Date, and
Australian Business Number (ABN).
For more information about data.gov.au and the datasets available, visit their website.
Are you on the best energy plan for your needs?
The Australian Energy Regulator's free and independent Energy Made Easy website helps small businesses find energy plans that suit their needs.
If you're in New South Wales, Queensland, South Australia, Tasmania or the Australian Capital Territory, you can compare all the plans available in your suburb on the website, knowing the search results are not influenced by commissions or commercial arrangements.
As a small business, you can search for a new electricity or gas plan on Energy Made Easy in three ways – you can search using your meter data, by uploading one or more of your recent bills or by entering your energy usage information from recent paper bills.
If you have solar panels, you can also compare plans with retailer solar feed-in credits included.
And if you need information in another language, you can search for a new plan or read about energy, including the Energy and your business section, in more than 30 languages.
If you'd like to find out if you're on the best energy plan for your needs or if it's time to make a switch, go to Energy Made Easy.
You can also follow @EnergyMadeEasy for regular updates and information about energy.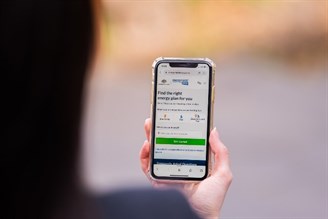 Free business webinars
The Australian Taxation Office (ATO) offer free webinars on a variety of topics. In November, the ATO are offering webinars to help you improve your skills to be successful in your small business venture. Sessions are offered in Chinese, Arabic and Vietnamese. Some upcoming webinars include:
Running a home-based business - Find out what expenses you can claim for tax deductions and how to calculate the amounts you can claim.
Digital options for your small business - Find out the benefits you can get from digital systems and what systems are available for each area of your business operations.
To see the complete list of webinars and register, visit www.ato.gov.au/sbwebinars.