InFocus October 2017 - Volume 26 Issue 9

Contents
Want to change your business name? You'll need to register a new one
If you decide to re-brand your business or trade under a different name, you need to let ASIC know.
For example; John currently owns the business name 'Creative Considerations' but wants to change it to 'Creative Consulting' because he thinks it sounds better.
Rather than changing your current business name, you'll need to register a new one. Once registered, you can begin trading under your new name straight away.
If you don't need your old business name anymore, it's a good idea to consider cancelling it.
If you have a registered company, you can apply to change your company name by passing a special resolution and lodging a Form 205 Notification of Resolution.
Find out more about changing your company name on our website.
ASIC launches the Corporate Plan and Small Business Strategy
ASIC has launched its Corporate Plan for 2017-2018 to 2020-2021, outlining ASIC's vision to promote economic growth and contribute to the financial wellbeing of all Australians.
In this year's Corporate Plan, ASIC highlights the need to keep building people's financial capability to support them in planning for their future, as well as its vision of 'what good looks like' for the sectors it regulates.
Download a copy of the Corporate Plan 2017-2018 to 2020-2021
ASIC has also recently released its Small Business Strategy 2017-2020, outlining its approach and broader vision for working with small business.
ASIC Commissioner John Price said, 'ASIC's Small Business Strategy has been developed to explain the work we are doing to support small business. It focuses on our three strategic priorities – being to engage, assist and protect - and outlines ASIC's initiatives to help small business succeed as a key driver of the Australian economy'.
Download a copy of the Small Business Strategy 2017-2020
Annual financial accounts are due - Lodge your 388, FS70 and FS71 online today!
Many companies and AFS licensees are due to lodge financial accounts in September and October.
Form 388 – Copy of financial statements and reports
FS70 - Australian financial services licensee profit and loss statement and balance sheet
FS71 – Auditor's report for AFS Licensee
Your financial accounts should be lodged online through the ASIC website. If you haven't created an online account yet, select the relevant link below to register and lodge.
Company officeholders - register for online access
AFS licensees - register for online access
Auditors - register for online access
New video - Your company's annual statement
Each year, we'll send your company an annual statement shortly after your annual review date (which in most cases is the date you registered the company).
We've put together a short video to help you understand where we'll send your annual statement and what you need to do to keep your company registered.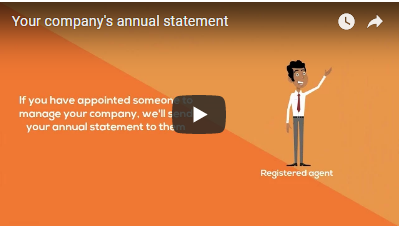 For more information about your annual statement, visit our website.
Registered agents - Make sure to keep your details up to date
As an ASIC registered agent, when your contact person or address changes it is important to let us know. To do this, you will need to lodge the Form RA01 Notification to register, change details of, or cease as an agent.
It's also a good idea to update your email address if you're registered for online access. This will make sure you receive notifications when we send documents to your inbox.
For more information about updating your details, visit our website.
Case study - Hayley's Hairdressing - Changing your address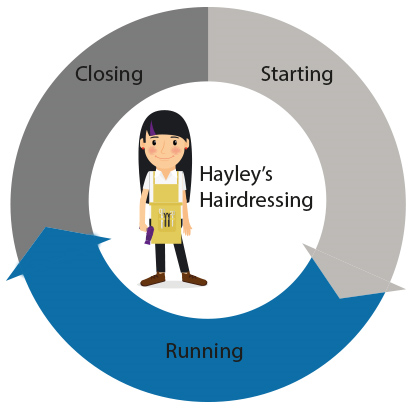 We're always looking for new ways to provide content to help you or your clients meet their obligations with ASIC. Over the next few issues, we will include case studies to explore what business name and company holders need to do with ASIC.

This month, we check back in with Hayley to see how her business is growing:
Hayley has been steadily working in her mobile business for a couple of years and has decided to move into a storefront in her town's CBD. As part of organising the move, she visits ASIC's website and learns that she needs to update her address online.

Before Hayley can change her address, she needs to log in and link her business name to her ASIC Connect account using her ASIC key. This is so ASIC knows she's authorised to change the business name details. She only needs to link her business name once.
Once she's moved into her new building, she logs into her account and selects 'Change business address', then enters her new principal place of business.
For more information about changing your business name address, visit our website.
ASIC in the media
ASIC's 2017-20 data strategy launched
ASIC has launched its data strategy for 2017-20. The strategy, which outlines how ASIC will capture, share and use data, will transition ASIC into a more data-driven and intelligence-led organisation.
Applications for crowd-funding licences open 29 September 2017
From 29 September 2017, the new crowd-sourced funding (CSF) regime will come into effect and ASIC will begin accepting licence applications from CSF intermediaries.
Events
As part of the Townsville Business Professionals Week, ASIC will be involved in two events on 26 October 2017.
The Regulatory Landscape – ASIC's perspective
At the first event, ASIC will be providing an update on all things ASIC. This includes recent enforcement outcomes, how ASIC undertakes surveillances and enforcement activities, recent and upcoming regulatory changes and ASIC's focus in the coming year.
Register now
BizLink Forum – 'Get your business off to a great start'
The second event is a small business forum which includes presenters from ASIC, ATO, ACCC, and Office of Fair Trading. They will be providing information to help get your business off to a great start.
Register now
Come along to these free events to have the unique opportunity to ask questions and network with government agencies as well as other small business owners.