ASIC media releases are point-in-time statements. Please note the date of issue and use the internal search function on the site to check for other media releases on the same or related matters.

Friday 16 February 2018
18-044MR Former director of Cairns tour company convicted for making a false or misleading statement to ASIC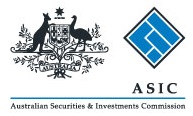 Former company director Leigh Alan Jorgensen, of Cairns, Queensland has been convicted of making a false or misleading statement to ASIC.
An ASIC investigation found that in February 2016 Mr Jorgensen lodged with ASIC a Form 6010 to voluntarily deregister his company operating under the name Trek North Tours (ACN 156 455 828), in which Mr Jorgensen falsely or misleadingly claimed the company had no outstanding liabilities. In fact the company, which provided tour services in Cairns and other Far North Queensland regions, did have an outstanding liability owing to the Commonwealth. Mr Jorgensen was the sole director of the company.
In addition to being convicted, Mr Jorgensen was also ordered to pay a fine of $2,000.
The matter was prosecuted by the Commonwealth Director of Public Prosecutions.
Background
Mr Jorgensen appeared in the Cairns Magistrates Court on 13 February 2018 and was found guilty of contravening section 1308(2) of the Corporations Act 2001 (Cth).
The outcome was a direct result of information and assistance provided by the Fair Work Ombudsman (FWO), who previously initiated legal proceedings against Mr Jorgensen and the company ACN 156 455 828 for unpaid employee entitlements.
The FWO obtained judgement against the company which, in part, required them to pay the Commonwealth a pecuniary penalty of $55,000. That penalty is yet to be paid.
The order was obtained by the FWO before Mr Jorgensen lodged the Form 6010 to deregister ACN 156 455 828.
As a result of the conviction, Mr Jorgensen is automatically disqualified from managing a corporation for a period of five years.
Editor's note:
Mr Jorgensen has filed an appeal against his conviction and sentence, to be heard in the Cairns District Court on 17 August 2018.