Digital Finance Advisory Panel
The Digital Finance Advisory Panel (DFAP) advises ASIC on fintech- and regtech-related matters. Its members are drawn from Australia's fintech community and have academic and private sector backgrounds.
DFAP and ASIC meet quarterly to discuss local and global developments, including opportunities and risks, in the fintech industry.
Ross Buckley: Scientia Professor, KPMG Law and King & Wood Mallesons Professor of Disruptive Innovation and Law, Professor, UNSW (Panel Chair)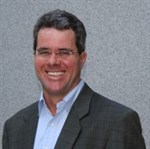 Ross Buckley is Scientia Professor, KPMG Law and King & Wood Mallesons Professor of Disruptive Innovation and Law, Professor, at the University of New South Wales.
His principal field of research is international financial regulation, particularly the regulation of digital financial services. He co-edits the International Banking and Finance Law Series and the Global Trade Law Series of Wolters Kluwer of The Hague.
Ross has consulted to the US Department of Justice, the US Securities and Exchange Commission, the Asian Development Bank, the Indonesian Department of Finance, the Vietnamese Department of Commerce and the Australian Taxation Office as well as to banks and finance houses in Australia and abroad. He has twice been a Fulbright Scholar and many times a half-bright scholar.
Chris Brycki: Founder and CEO, Stockspot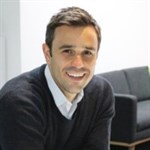 Chris Brycki is the founder and CEO of Stockspot, Australia's leading automated investment company. He founded Stockspot in 2013 to help more Australians access unbiased and transparent investment advice and portfolio management online.
A highly experienced trader, he spent his early career as a portfolio manager at hedge funds and UBS, investing the banks' capital. During this time Chris saw how traditional industries like retail and media were being disrupted by innovative and fast-moving technology companies. He decided to do the same to wealth management.
In 2015, Chris was named in the Top 35 Influencers of Financial Planning by Adviser Ratings. He holds a Bachelor of Commerce (Accounting/Finance Co-op Scholarship) from UNSW.
Julian Fenwick: Managing Director and founder, Governance Risk & Compliance Solutions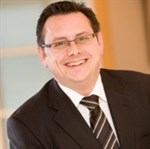 Julian Fenwick is the Managing Director and founder of Governance Risk & Compliance Solutions, a leading Australian compliance training company. He is also the CEO of Better US. Inc., an innovative adaptive learning technology company based in New York. Julian is also one of the founding directors of The RegTech Association and serves as Vice Chair for Oceania with IRTA.
Julian is a regular presenter in Australia and Asia on innovation, entrepreneurship, regtech, and managing organisational compliance. He is an enthusiastic supporter of Australia's startup community with a particular interest in adaptive eLearning technology.
Julian moved into the regulatory compliance industry in October 2000. Since that time he has been instrumental in developing the APAC region's online compliance training industry. He has also been influential in designing a number of other compliance technology platforms.
Julian holds a Masters of Business Administration from the University of Sydney. He is a graduate member of the Australian Institute of Company Directors and a member of the GRC Institute.
Kim Heras: General Partner, 25fifteen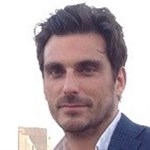 Kim is the co-founder of 25fifteen, a Sydney startup studio and corporate venturing firm founded by tech entrepreneurs and industry veterans.
He is also the co-founder of TechSydney, and founder of the Sydney Tech Startup Meetup and the Sydney FinTech Startup Meetup.
Previously Kim was one of the co-founders of PushStart, a startup accelerator program in Sydney, and Director of Fishburners, Sydney's premier co-working space. He was also Commercial Manager at Ensyst, an IT Services company acquired by Optus.
Andrew Lai: Founder, FinTech Melbourne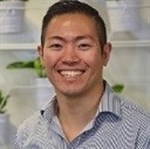 As a director of his own fintech startup FinancialAsk, Andrew also founded FinTech Melbourne, which has gone on to become one of Australia's largest fintech startup communities. FinTech Melbourne is helping the local fintech community to connect via a range of events.
Andrew also serves as the Accelerator Director of Australia's first agtech accelerator program and co-working space, SproutX, where he coaches and mentors early‑stage startup companies.
Andrew has over 10 years of experience within the financial services industry with product management, analytics and strategy roles in corporates such as NAB, MLC and most recently Findex.
Jack Quigley: Founder and Managing Director, CrowdfundUP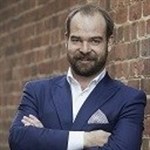 Jack Quigley is the Founder and Managing Director of CrowdfundUP, Australia's leading real estate crowd-funding platform, and Founding Director of FinTech Australia, Australia's industry FinTech body.
Jack has played an influential role in shaping the Australian crowdfunding and alternative finance industry over the past few years and is at the forefront of discussions with the Australian Government, championing the benefits of innovation on the Australian economy. With extensive experience in Australian and China, Jack has become a leader in the crowd-funding space globally, regularly speaking at events and conferences around the world.
With a strong background as an experienced commercial lawyer, Jack has completed over $30 million in corporate transactions, structured international real estate and equity transactions and is responsible for the implementation of startup strategies in the corporate space.
Alex Scandurra: CEO, Stone & Chalk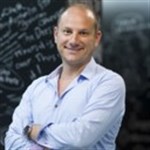 Alex is the founding CEO of Stone & Chalk, one of Australia's leading fintech innovation hubs. Prior to Stone & Chalk, Alex co-founded and was Head of the Barclays Accelerator program powered by Techstars in London and New York. He also launched two startup hubs in London and Manchester and was lead on a major Open Innovation program, which saw hundreds of startups pitch to win commercial projects with large organisations.
As part of his global career, Alex has spent over seven years living and working extensively in Asia, the Middle East, Africa and Europe. Prior to his time at Barclays Bank in London, Alex worked for Nokia Networks in the Middle East and Africa, Lendlease in Australia and was an Officer in the Australian Army.
In his current role as CEO, one of his key focus areas is to help high-growth potential startups successfully launch and scale globally. Alex is also the co-founder of Spark Festival which is Australia's largest startup festival, is a founding director of Fintech Australia and is a member of the advisory board for the NSW Government's Digital Analytics Centre.