Regtech Life Insurance Sales Calls Voice Analytics and Voice-to-Text Trial and Symposium
Event overview (Melbourne 24 September 2019)
Problem statement and event design
ASIC conducted a trial into Voice Analytics and Voice-to-Text (VA&VT) technology to better understand its capacity to assist with regulatory activities, as well as help inform the financial services industry on how it can use it to streamline compliance monitoring practices of phone sales of financial products. This project was in response to findings from ASIC Report 587: The sale of direct life insurance, which found instances of inappropriate life insurance sales practices, leading to poor consumer outcomes.
ASIC's engagement with the industry indicated that insurance firms were already using voice-to-text (VT) for compliance purposes. As such, ASIC wanted to add value through this trial by investigating voice signal solutions. This technology seeks to identify the emotional state of the speaker by analysing tone, speech patterns (e.g. pauses, speed) and sentence structure.
The project tested whether VA&VT could process a large volume of life insurance sales calls to identify, analyse and report on poor conduct, including pressure sales tactics, sales to vulnerable consumers, inappropriate or omitted information about products, and possible indicators that consumers were not comfortable engaging with the service.
ASIC selected three vendors (Call Journey, Daisee and Deloitte) to participate in the trial as a result of an open tender in May 2019.
Data
The vendors for this event were supplied with a dataset of 1,710 life insurance sales calls and set the task of analysing the recordings in two stages to identify:
whether call quality was sufficient to transcribe the voice data into text
if the call quality allowed for the identification of poor conduct through direct analysis of voice signals or other methods.
Due to time and resource limitations, the vendors used 'out-of-the-box' technology (i.e. an unmodified or non-specially configured solution) to conduct analysis. Usually the systems are trained with specific machine rules. To assist with word, phrase and speech-pattern identifications, ASIC provided the vendors with 23 reviewed calls, a call-criteria guide, and REP 587 as a source of more detailed information.
The final results provided by each of the vendors were compared to ASIC's previous manual analysis of the complete dataset.
The vendors presented the results of their regtech solutions to the problem at a symposium on 24 September 2019.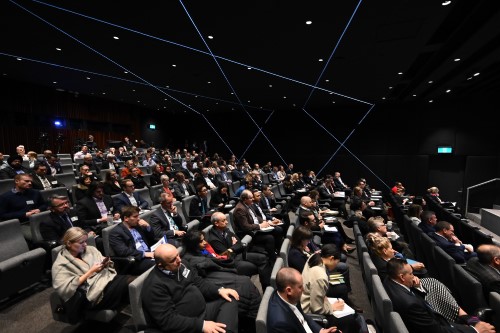 Problem-specific findings
When compared to ASIC's manual investigations, it was shown that VA&VT technology has potential to assist with improving the efficiency of identifying some forms of misconduct in life insurance phone sales compared to manual review.
Above all, call quality stood out as the critical component for the efficient and effective application of these technologies. As the set of calls spanned approximately nine years, it was clear more recent calls improved in capturing, compressing, and storing audio to a higher standard for analysis. This meant that the voice signal analysis trial had limited success, as conclusive results would require thousands of hours of high-quality audio for rigorous testing. Nevertheless, the potential of this level of analysis to identify misconduct was highlighted.
The trial showed that advanced methods of VT using logic (as opposed to voice signaling) are better suited for detecting more straightforward instances of misconduct, such as information being omitted or the use of clearly misleading statements. The trial also revealed that VT has the potential to detect more nuanced forms of pressure selling through its analysis of the text. More research is required to determine its capacity to detect subtle elements of speech indicating vulnerability or uncertainty (hesitations, tone and pace).
Based on these initial findings, the ongoing use of VA&VT will require human input. Beyond a need to manually monitor recordings of poor quality that cannot be analysed by a machine, humans must interact with these solutions to:
ensure the tool is programmed to detect evolving conduct within the industry
quality control findings generated by the tool and test its ongoing effectiveness
feed in quality assurance findings
respond to changes in script, product, and agent behaviour.
VA&VT technology has the potential to aid ASIC in reviewing larger volumes of sales calls than is manually possible, but has not yet reached a state to replace current forms of monitoring of phone sales in the near term.
General observations
'Garbage in, garbage out'
Data quality is key and as technology gradually improves the accessibility to usable voice recording data will increase, allowing for more comprehensive testing of VA technologies.
Stakeholder engagement is integral to the success of regtech
There is a need for greater collaboration between industry, vendors and regulators to encourage uptake, refine analytics engines and improve data quality of voice recordings.
Supporting compliance across sales tactics
Potential exists to assist people in identifying and triaging reviews of conduct across phone sales engagements.
Live Stream and Presentations
Agenda 
Introduction by Mark Adams, Senior Executive Leader, Strategic Intelligence and Co-Ordinator, Innovation Hub, ASIC (5:15)
Welcome to Country by Perry Mandin, Wurundjeri wurrung Cultural Heritage Aboriginal Corporation (9:21)
Opening Statements
Event Overview by Shelley Scott, Analyst, Insurers, ASIC (33:46)
Vendor presentations (39:05)
Click the providers' names below to view their presentation slides:
ASIC's Observations by Barbara Buettner, Senior Manager, Insurers, ASIC (2:15:27)
Download ASIC's Observations' Presentation
Panel Discussion covering "Regtech - Experience and Potential" (2:30:56)
Closing by Mark Adams, ASIC (3:34:04)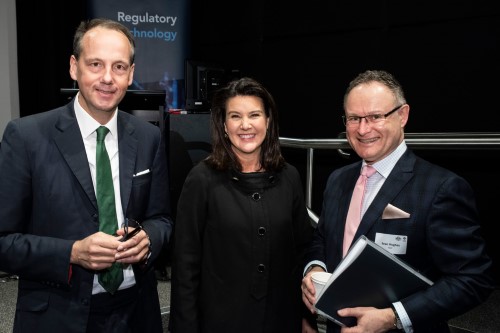 For more information about ASIC's regtech series, follow the links below: