Lodge compulsory acquisition and buy out notices
This transaction allows you to generate, complete and lodge with ASIC a notice of compulsory acquisition or buy out rights whether or not it is made following a takeover bid.
It also allows you to upload and lodge a notice of objection in relation to the compulsory acquisition and the list of members objecting to the compulsory acquisition. You will only be able to lodge one notice in a single transaction.
Only a company director or company secretary of the entity proposing to acquire the securities can lodge these notices with ASIC and complete this transaction.
Shown below are some of the questions and some of the functionality you can expect from this transaction in the portal. This overview does not show every aspect of the transaction.
What type of notice are you seeking to lodge with ASIC? The subsequent questions in the transaction will change depending on your selection. In this example, 'Notice of compulsory acquisition following a takeover bid' is selected.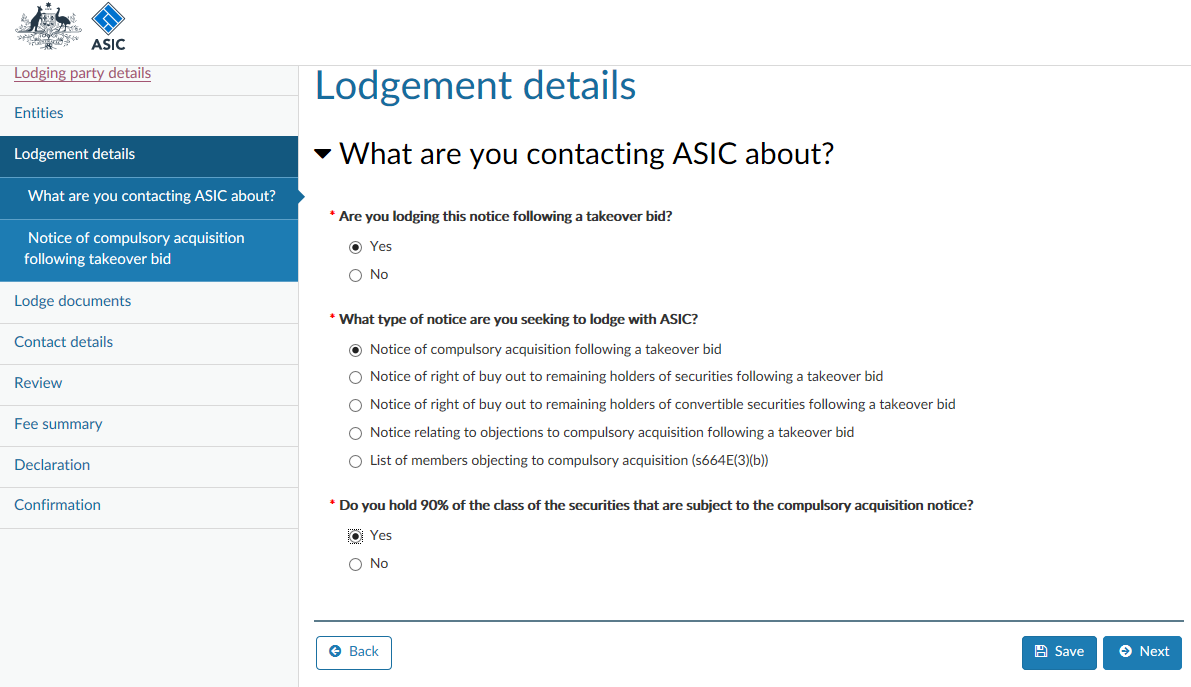 Several questions relating to the class of securities holders.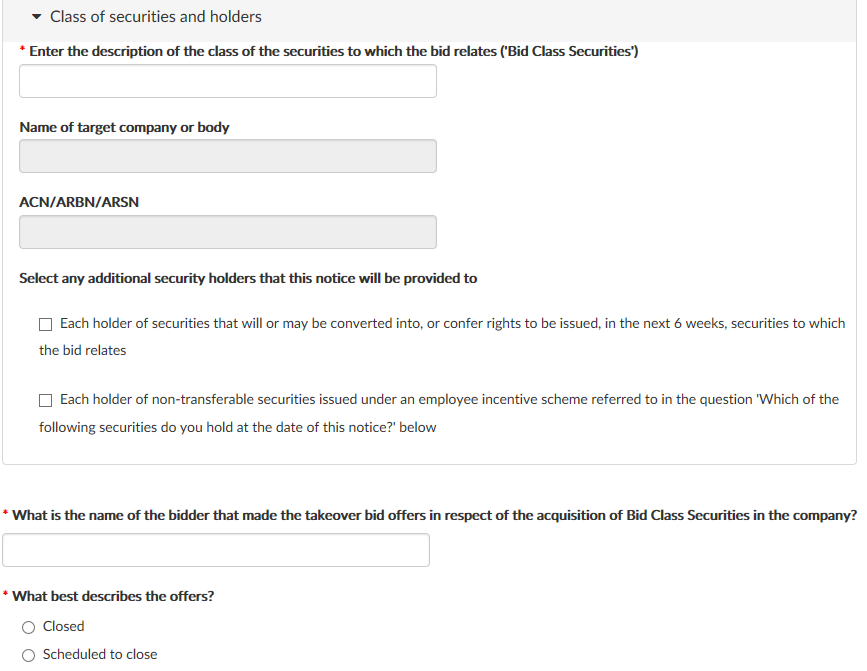 Which of the following securities do you hold at the date of this notice?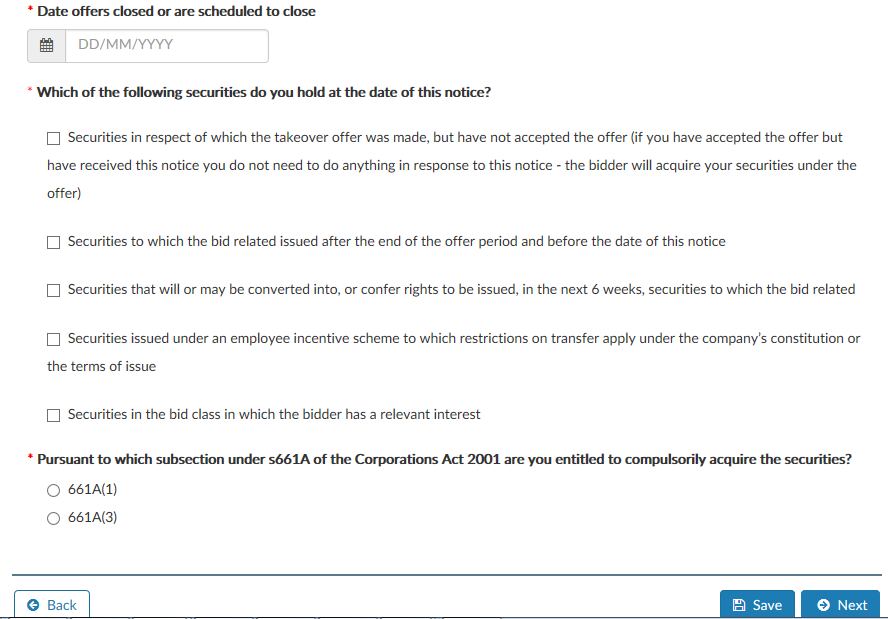 A fee summary will be provided based on the details provided in the transaction.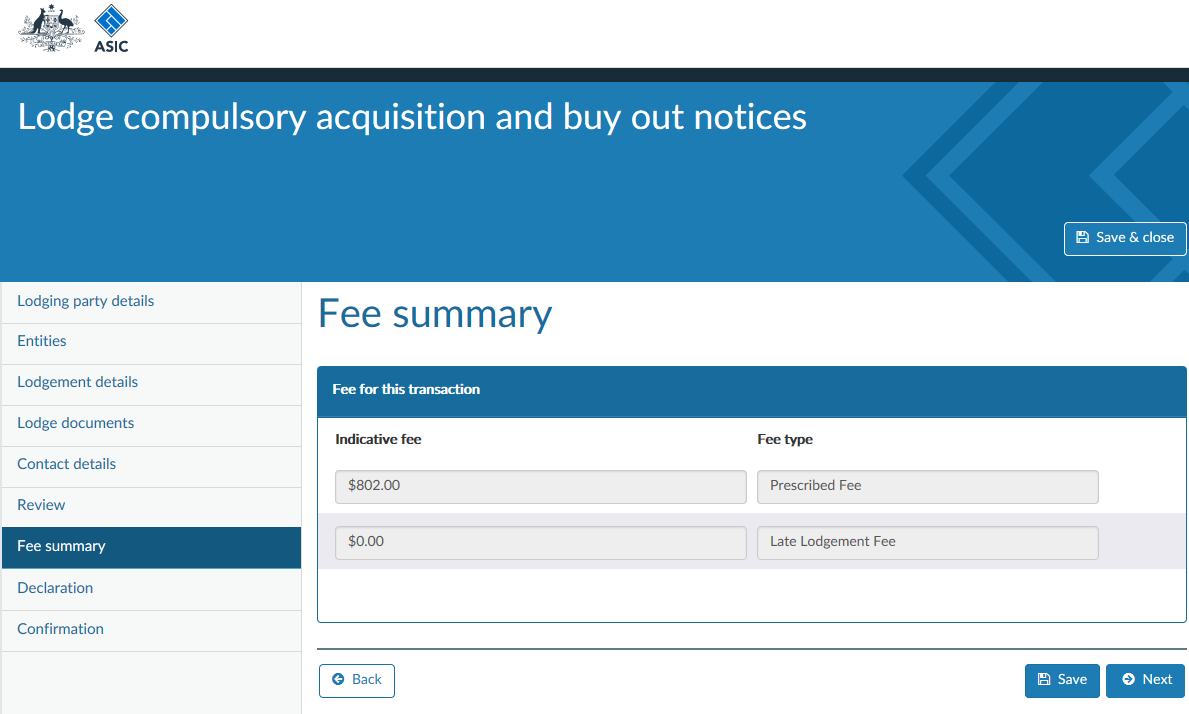 After reviewing the transaction and making the declaration, you can download and send your notice to shareholders.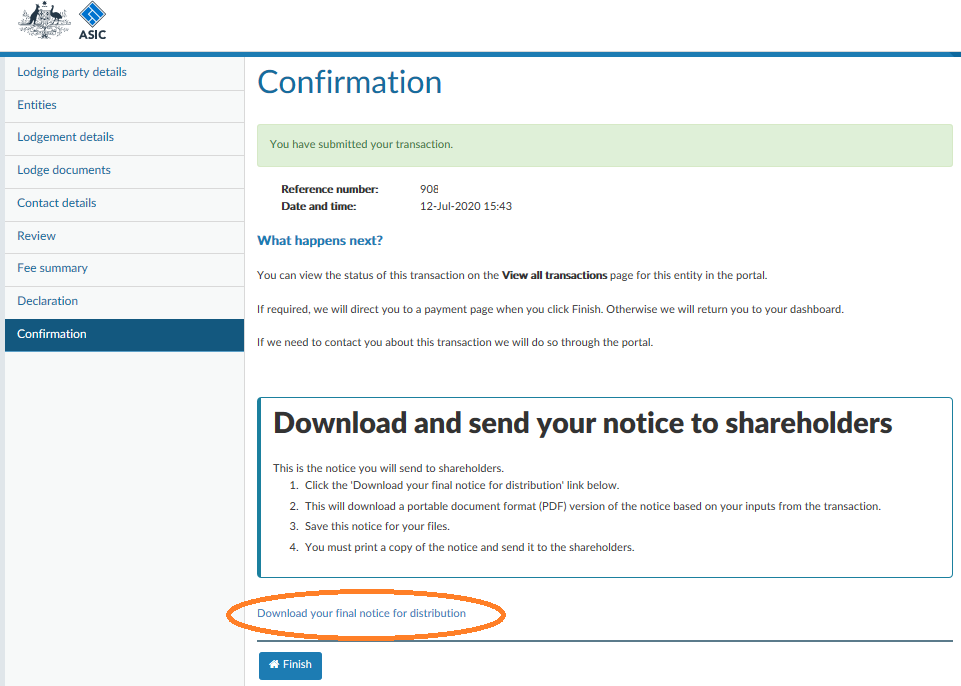 You must pay the fee on this transaction before ASIC will process it.