Lodge fundraising disclosure documents or statements
This transaction allows you to lodge the following documents with ASIC:
fundraising document under Chapter 6D (original, supplementary or replacement)
product disclosure statement for listed managed investment schemes under chapter 7 (original, supplementary or replacement), or
New Zealand offers made under mutual recognition scheme under chapter 8 (original, supplementary or change).
This transaction will ask you specific questions about the fundraising offer and information contained in the fundraising document or statement. Details of fundraising offers will be the exposed to the public on the Offer Notice Board (formerly OFFERlist), as part of portal lodgement process.
Shown below are some of the questions and some of the functionality you can expect from this transaction in the portal. This overview does not show every aspect of the transaction.
Early in the transaction you will be asked if there are any managed investment schemes related to the lodgement. Is the offeror of the securities the same as the issuer?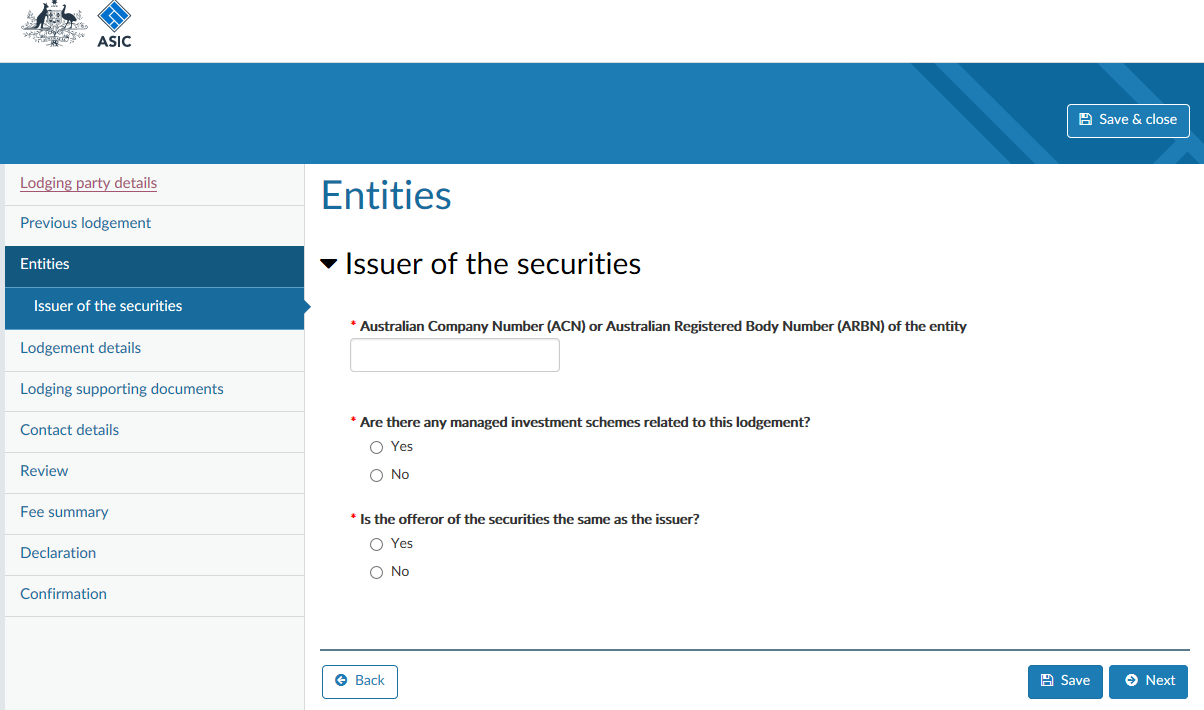 There are various questions related to the lodgement including whether the securities you are offering are listed on an exchange.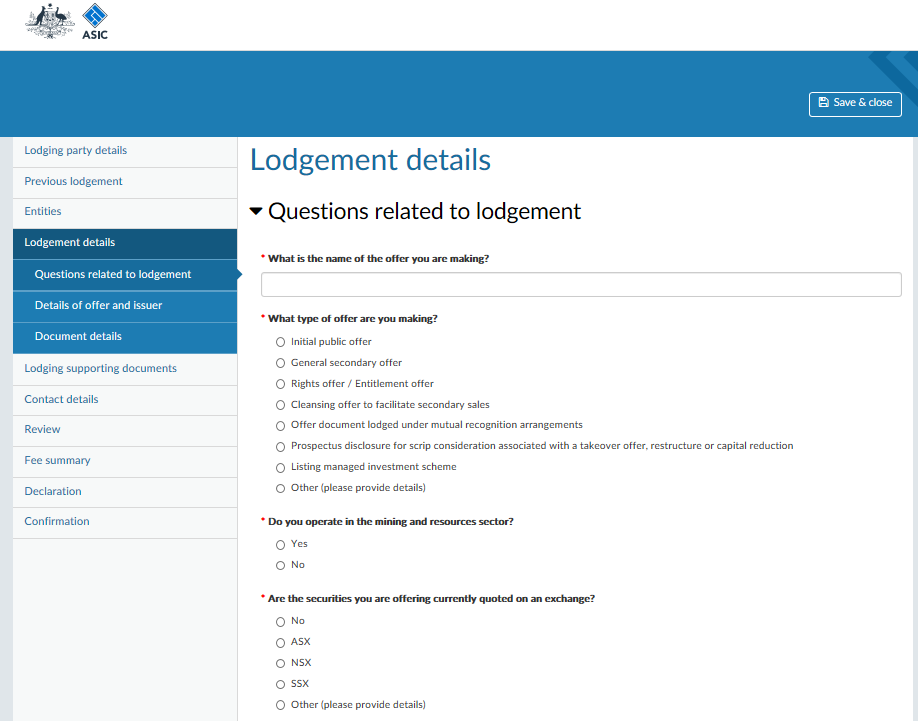 What sort of document are you lodging? Do you need any relief to facilitate your transaction? If so, you will need to make an application for relief through the portal after you complete the lodgement.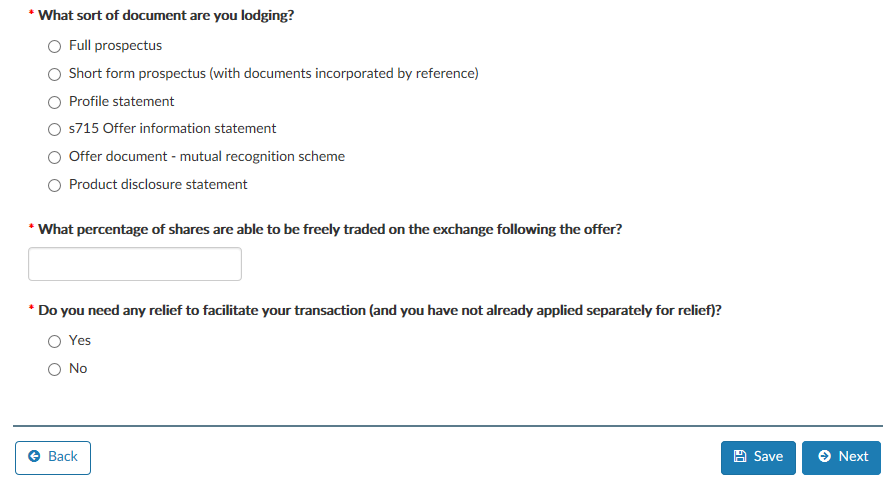 The transaction captures the amount you wish to raise and whether there is a minimum subscription, maximum subscription or capacity to accept oversubscriptions.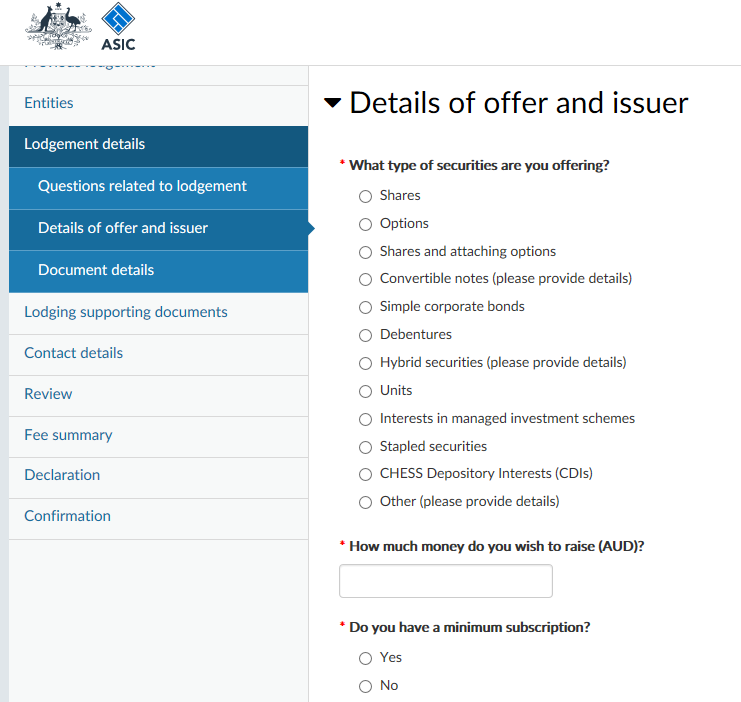 When you answer a question in a transaction, you may be requested to provide information specific to your response. This conditional logic ensures that appropriate questions are tailored to your responses.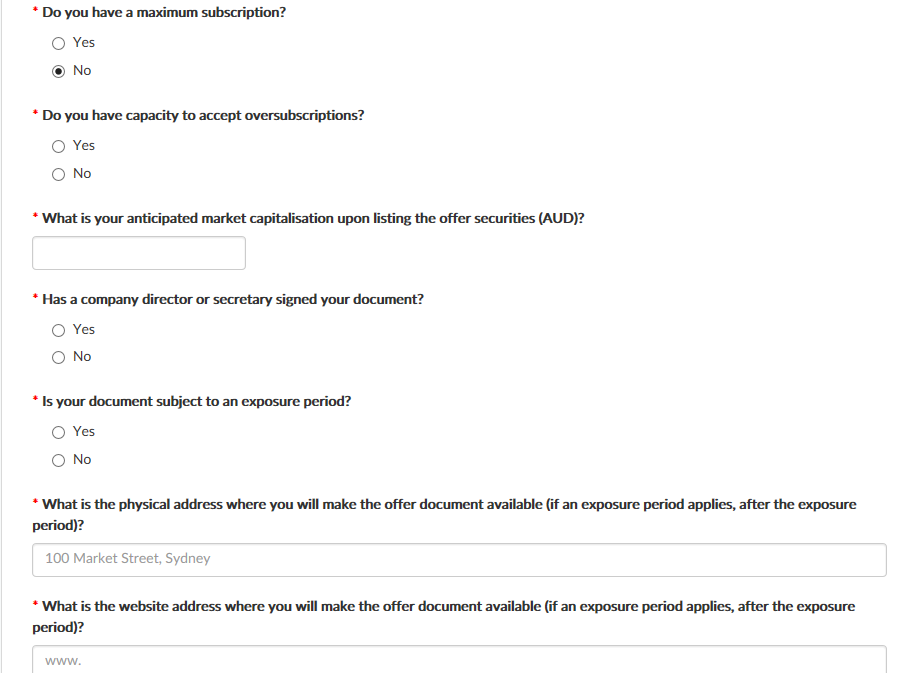 Is the offer fully or partially underwritten?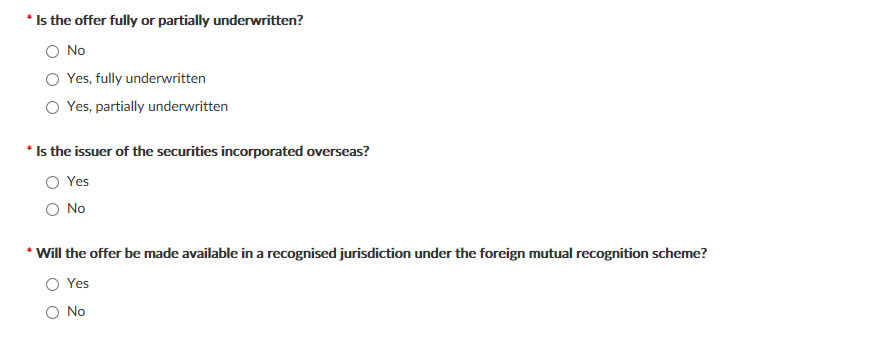 The transaction allows you to easily attach supporting documents.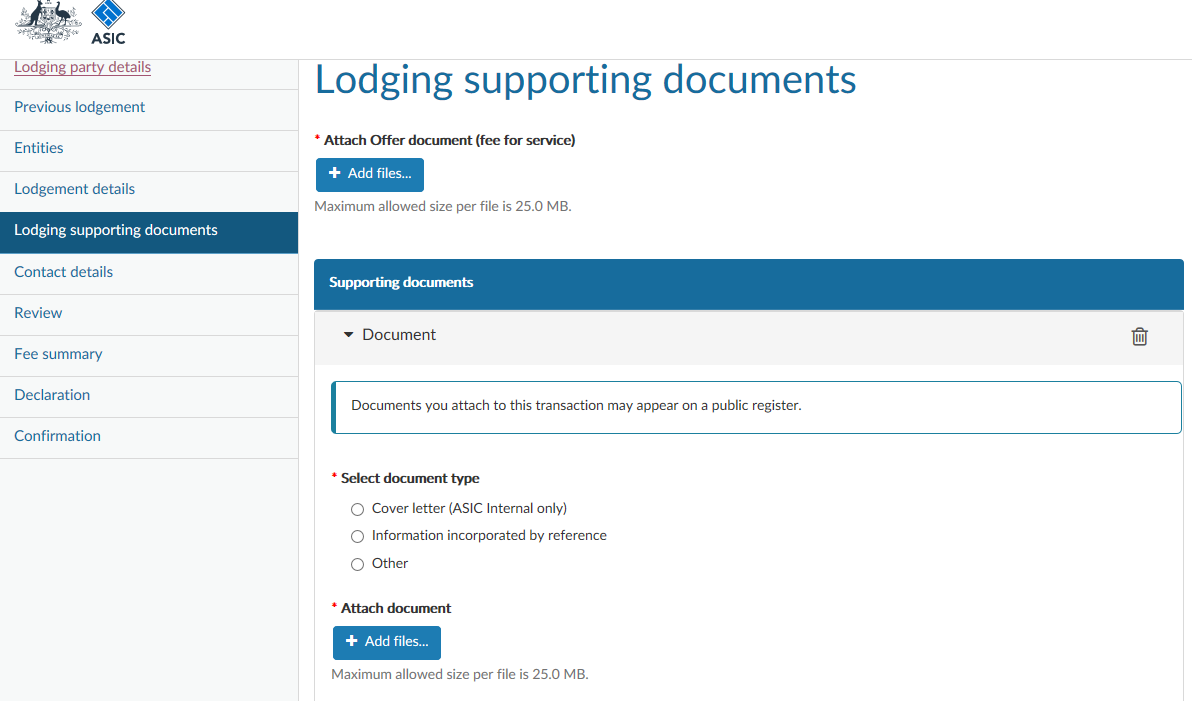 We recommend you save a copy or print the Review page for your records as a summary of your responses on the transaction.