Lodge Scheme of Arrangement documents – explanatory statements and court orders
This transaction allows you to lodge the notice of court hearing, explanatory statements and court orders for a scheme of arrangement. You will be able to make lodgments for multiple schemes of arrangement (for each class of members or creditors for that body), and for multiple bodies within the same group.
You will be able to submit:
notice of court hearing
draft explanatory statement relating to a proposed compromise or arrangement
court order convening the meeting for compromise or arrangement (s411(1) or (1A))
copy of the explanatory statement for ASIC registration (only for member schemes, this is not required for creditor schemes)
court order sanctioning a compromise or arrangement (s411(10))
court order facilitating a reconstruction or amalgamation (s413(3)), or
other court order relating to a scheme of arrangement (not including an order under s411).
notice of court hearing with a draft explanatory statement.
You cannot apply for a statement of no objection (s411(17)(b)) from ASIC using this transaction. You will need to do a separate application using the ASIC approval, consent, statement, nomination, or other portal transaction.

Shown below are some of the questions and some of the functionality you can expect from this transaction in the portal. This overview does not show every aspect of the transaction.
You will select the type of document(s) you are seeking to provide to or lodge with ASIC?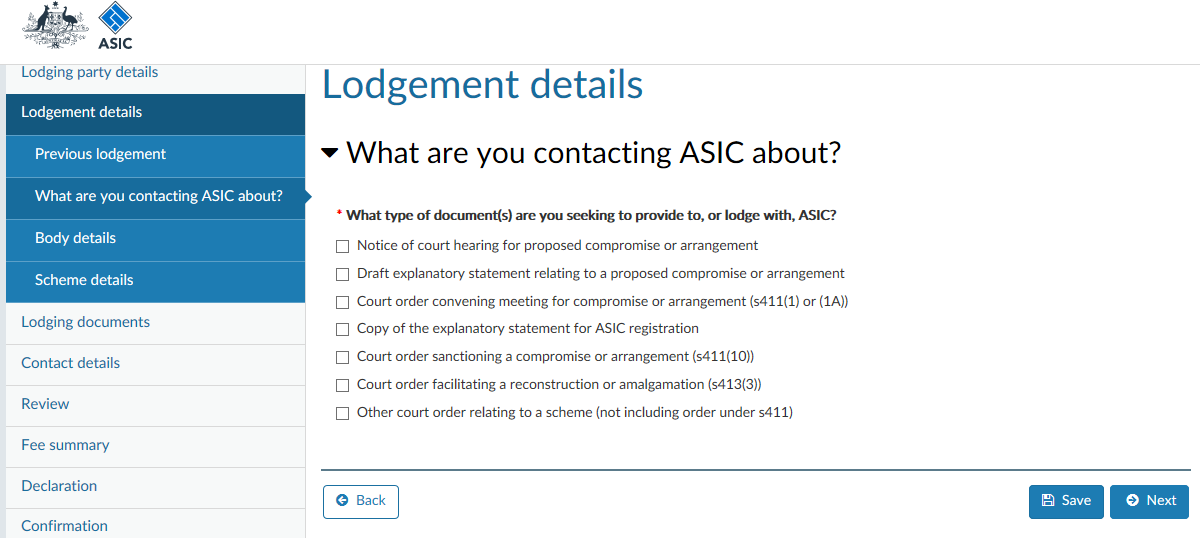 You should add each organisation or individual to which this lodgment applies.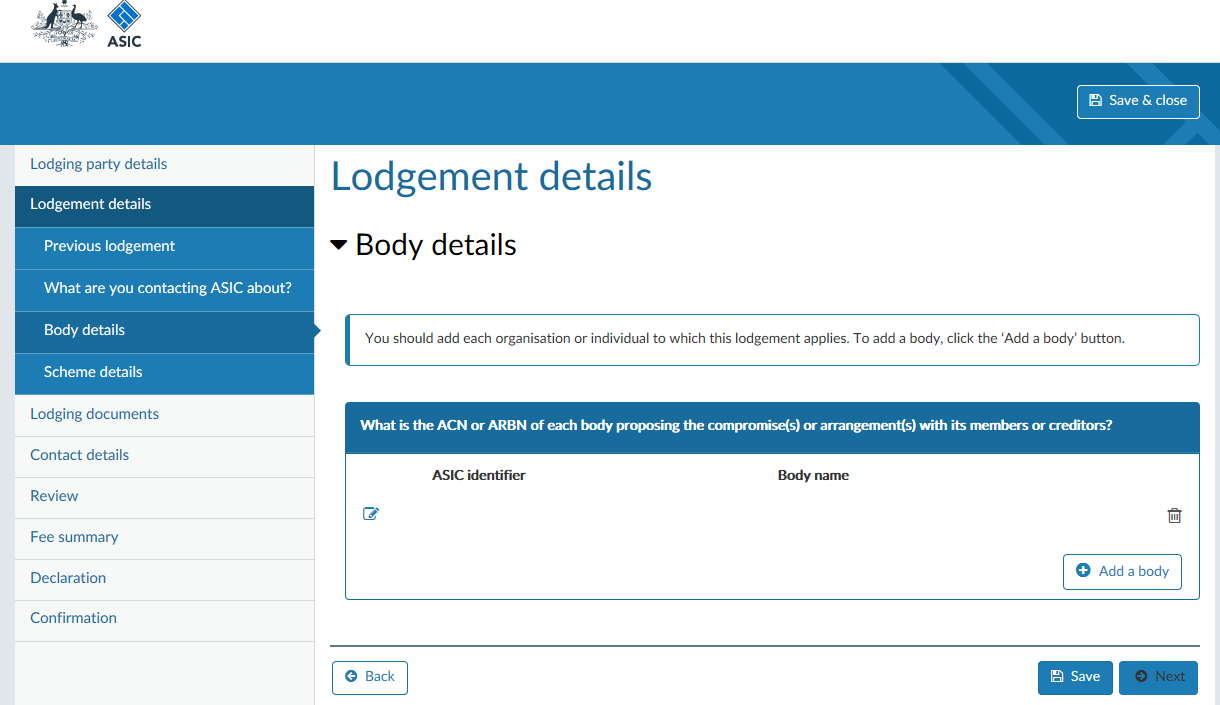 Enter details for each compromise or arrangement between members or creditors to which the lodgment relates.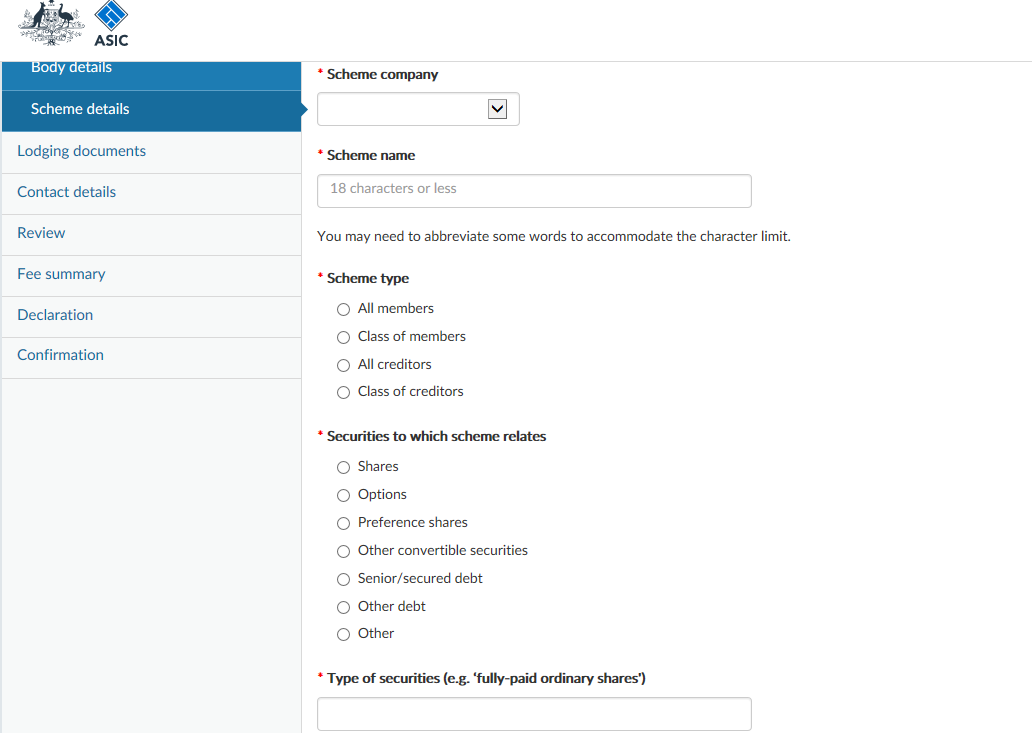 Are the securities quoted/traded on a financial market?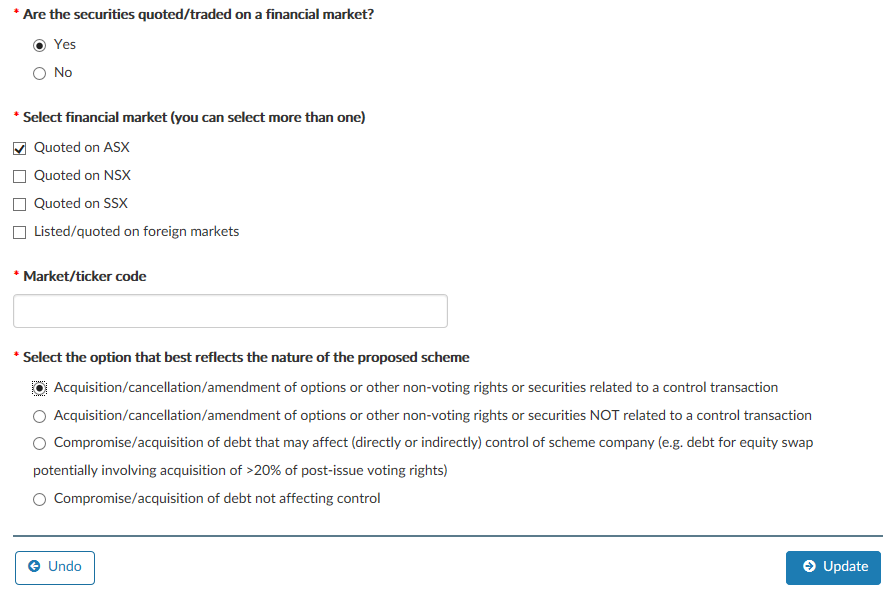 The transaction allows you to easily attach documents related to the scheme.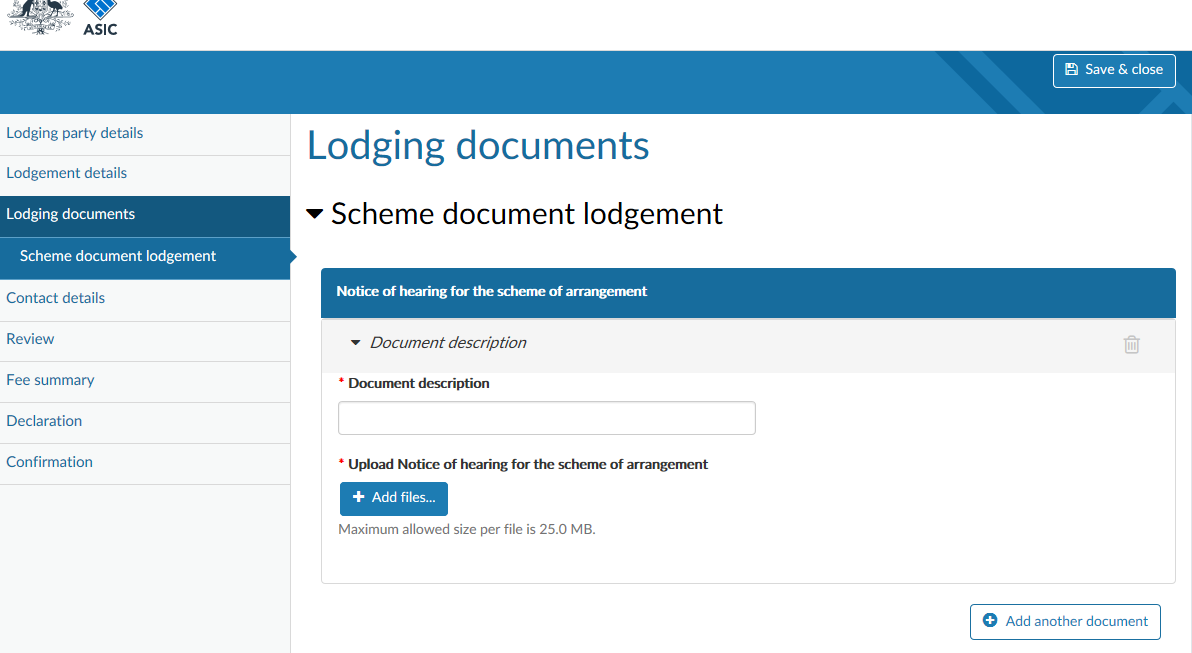 A fee summary is provided based on the details provided in the transaction (screen below is for example only).