Lodge takeover documents – bidder's statements and notices
This transaction allows you to lodge bidder's statements or supplementary bidder's statement or notice during a bid period. You will be able to lodge bidder's statements for multiple bid classes in the one transaction relating to the same target.
You are not able to apply for relief from ASIC on this transaction, and you will need to submit a separate application through the portal.
In this transaction you will be able to upload and submit:
bidder's statement (market or off market bids)
supplementary bidder's statement (market or off market)
replacement bidder's statement and replacement bidder's statement (marked up) – only if you have not yet sent the bidder's statement to the target shareholders
notice of date set for determination of holders of securities – off market bid (s633(4))
notice of service of bidder's statement – off market (s633 step 4)
notice that takeover offers have been sent – off market (s633 step 9)
notice varying offers (extension and/or increase) – s649C and s650B-s650D Notice freeing offers from defeating condition – s650F
notice of postponement of date for giving notice of status of conditions – s630(2)(b)
notice of status of defeating conditions – s630(3)
notice of fulfilment of defeating conditions – s630(4).
Shown below are some of the questions and some of the functionality you can expect from this transaction in the portal. This overview does not show every aspect of the transaction.
Early in the transaction you will provide details of each bidder. This section of the transaction allows an entity with an ASIC identifier to be included or a foreign entity or an individual. The first bidder listed will be referenced on the invoice.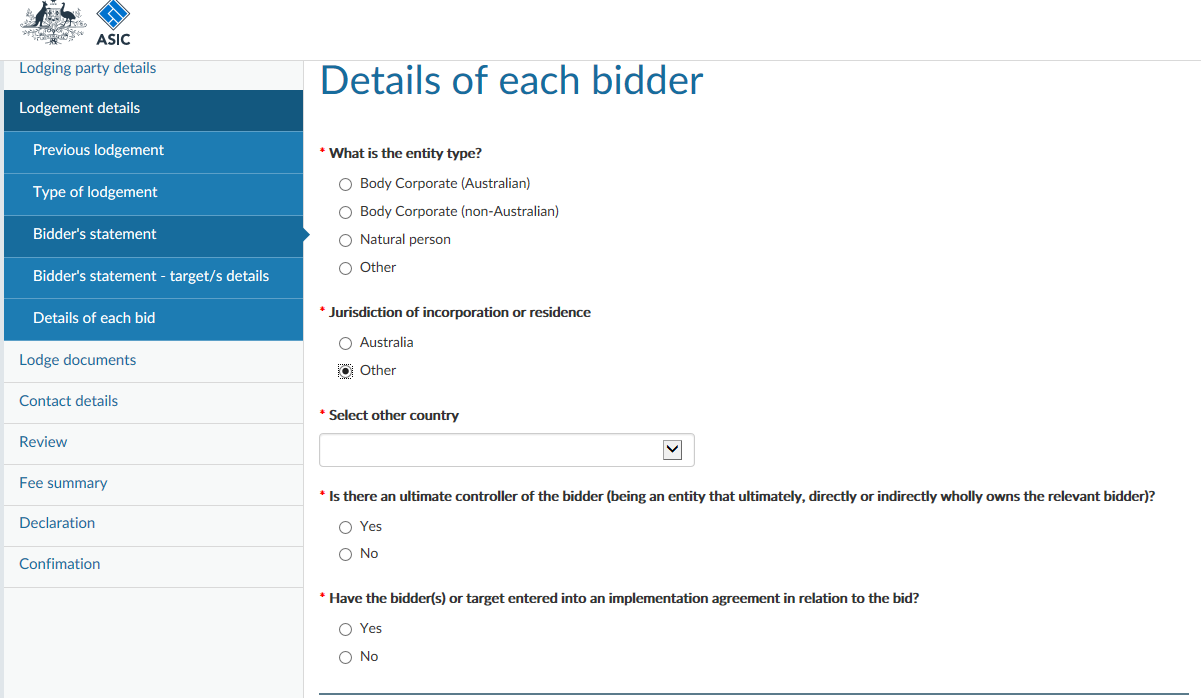 A listed status question will ask that you select the exchange. The market/ticker code needs to be included too.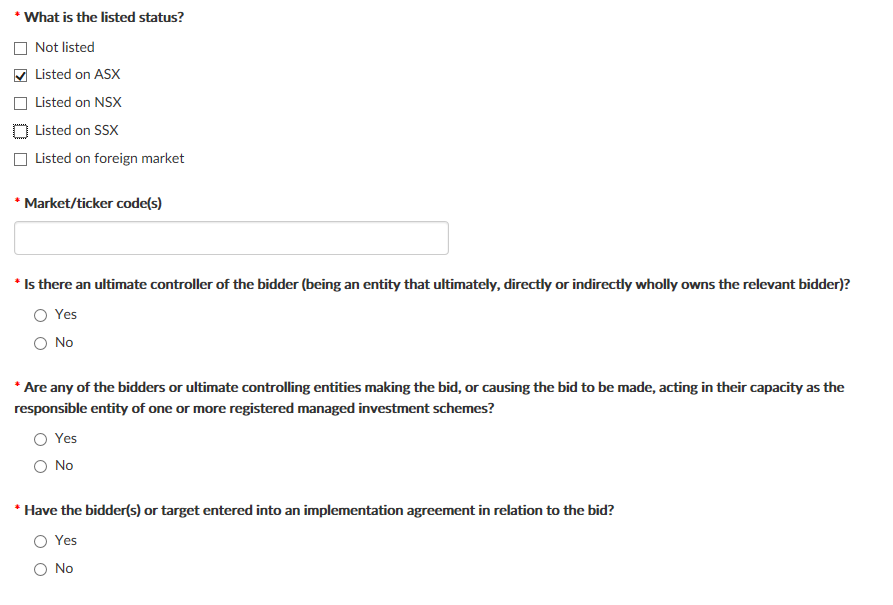 Does your lodgement relate to simultaneous bids for securities issued by different entities that are 'stapled' or are otherwise can only be transferred together? If the answer is "no" only 1 target entity can be entered.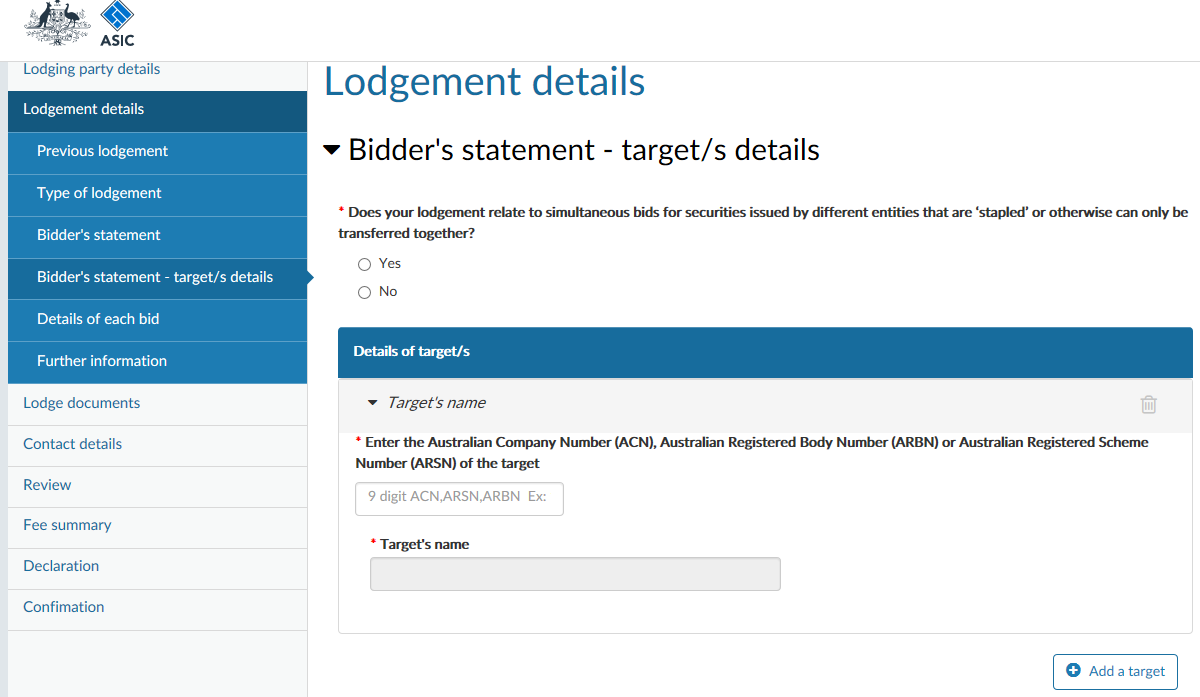 Provide details of each class of securities in the target to which the bid or bids relate.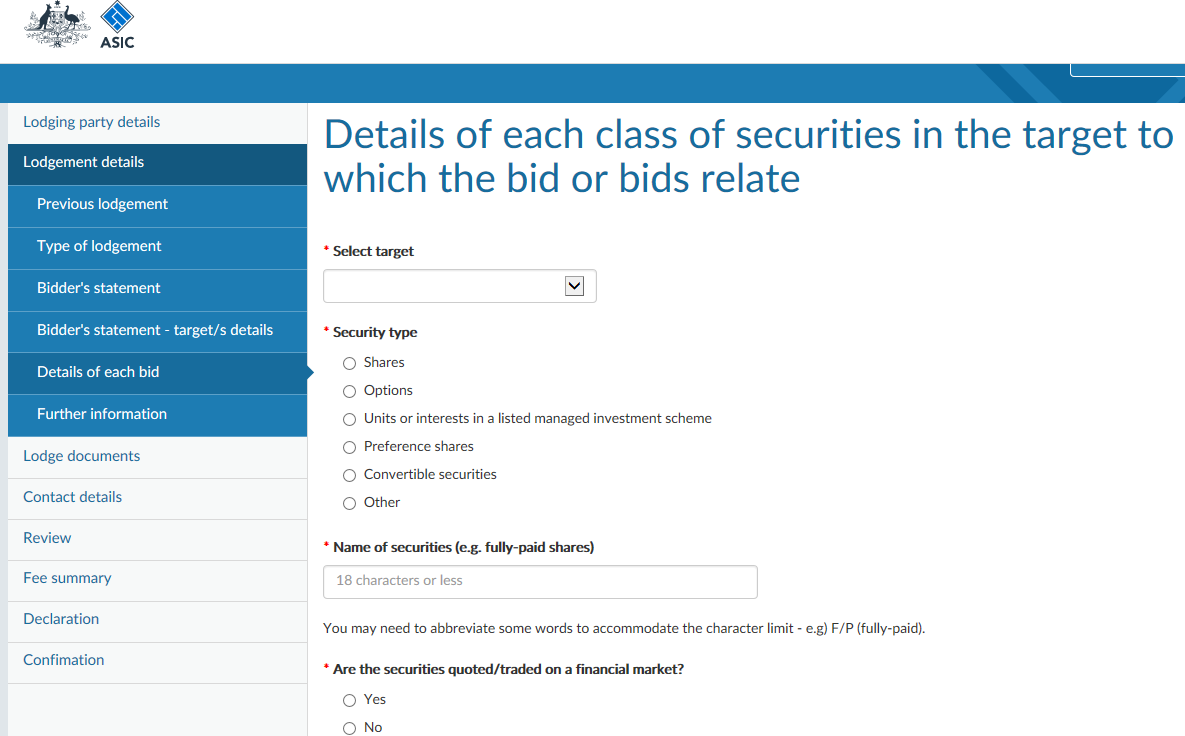 Other questions relate to the number of classes of securities on issue and what form of consideration you are offering.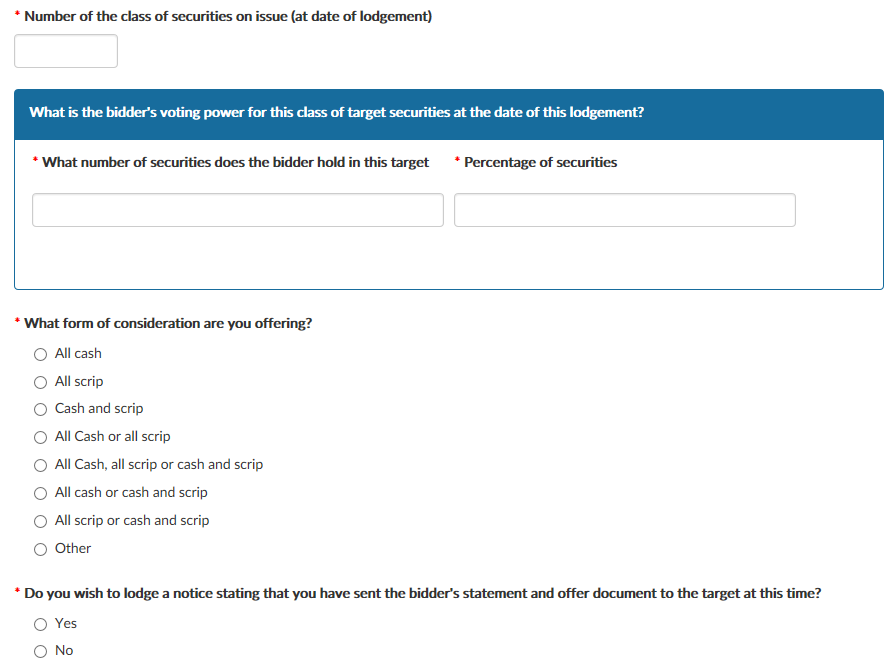 The transaction allows you to easily upload multiple documents.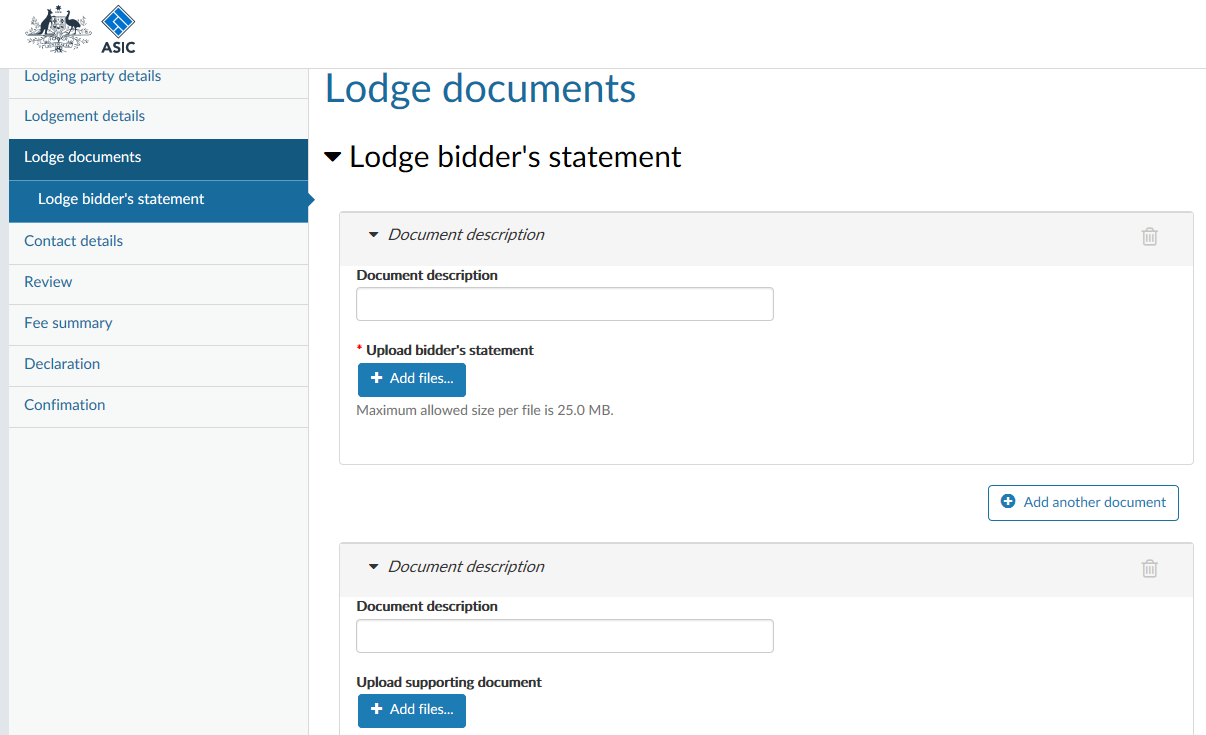 A fee summary is provided based on the details provided in the transaction.