Submit shareholder meeting materials – related party transactions or acquisition approvals
This transaction allows you to submit shareholder meeting materials seeking member approval of related party transactions and/or acquisitions to be approved by members.
You will be able to upload:
draft notice of meeting materials
proposed explanatory statement satisfying s219
documents accompanying the notice of meeting
other material documents about the proposal, and
cover letter and other supporting documentation.
If needed, ensure that you apply for an abridgment of time (s218) using the Apply for an ASIC approval, consent, statement, nomination, or other portal transaction.
Shown below are some of the questions and some of the functionality you can expect from this transaction in the portal. This overview does not show every aspect of the transaction.
You will be asked to select what type of entity the notice of meeting relates to. Are the securities that are subject to the acquisition or related party transaction traded on an exchange?
After adding in details of the acquirer/s (if applicable) – you will be asked to briefly describe the transaction followed by other questions.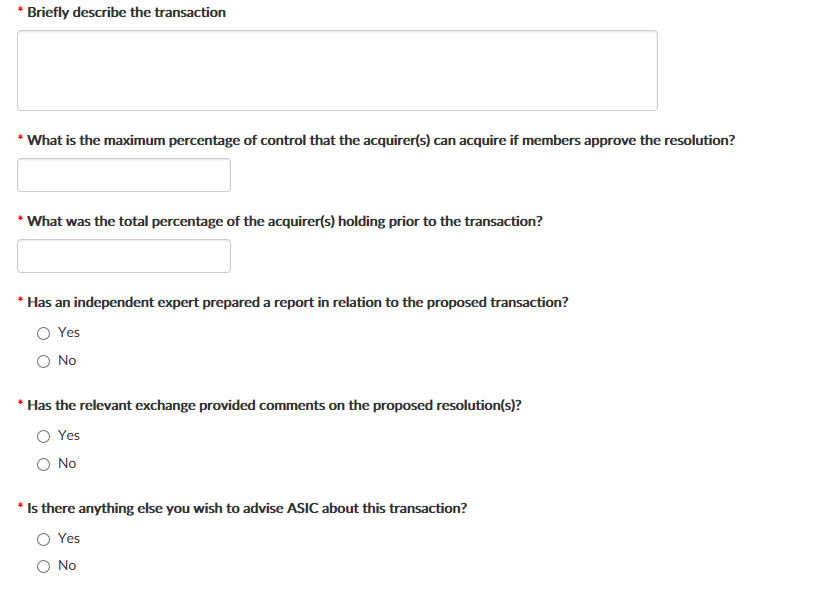 The transaction allows you to easily submit meeting material documents.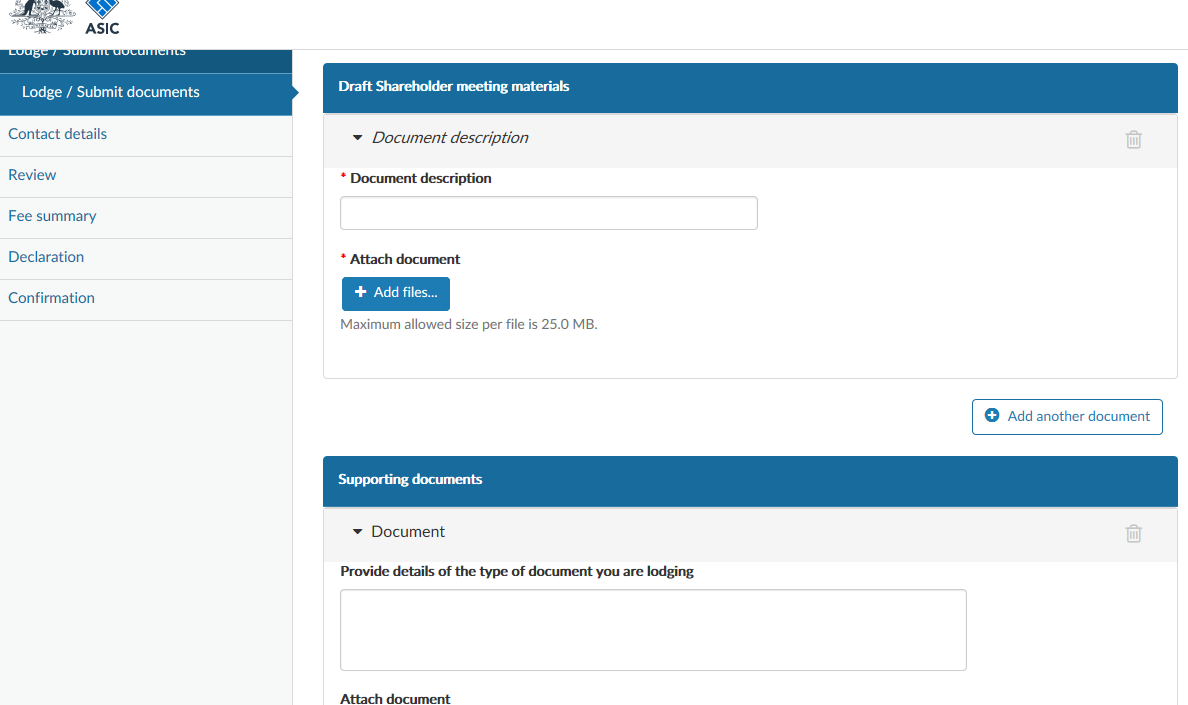 A fee summary will be provided based on the details provided in the transaction (screen below is for example only).