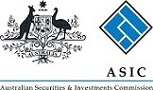 The Australian Securities and Investments Commission (ASIC) and the Australian Government Department of Jobs and Small Business (DJSB) have today announced the signing of a Memorandum of Understanding (MOU).
ASIC Commissioner John Price and Secretary of the Department of Jobs and Small Business, Ms Kerri Hartland, today announced the MOU to facilitate the agencies working together more cooperatively and effectively across their regulatory responsibilities.
ASIC is Australia's integrated corporate, markets, financial services and consumer credit regulator. Its responsibilities include oversight of Australia's insolvency framework for corporations and the conduct of insolvency practitioners.
Mr Price said the agreement would formalise the capacity of both agencies to exchange information to their mutual benefit, streamlining and further facilitating the exchange of information.
'This agreement acknowledges the benefits obtained from sharing information and resources, while maintaining proper information and privacy protections,' Mr Price said.
'This formal arrangement will allow ASIC and DJSB to engage more co-operatively in administering programs that assist employees affected by company insolvencies.'
The Department of Jobs and Small Business is responsible for national policies and programs that help Australians find and keep employment and work in safe, fair and productive workplaces.
Among its responsibilities include administration of the Fair Entitlements Guarantee (FEG) Scheme, which provides financial assistance to help employees who lose their job due to the liquidation or bankruptcy of their employer. The associated FEG Recovery Program is designed to strengthen the recovery of unpaid employee entitlements provided under the FEG Scheme.
Ms Hartland said the new memorandum provides a framework for both agencies to enhance the impact and effectiveness of programs such as the FEG Scheme.
'We're committed to doing all we can to assist employees affected by company insolvencies. The FEG Recovery Program is already delivering strong results and will keep up the pressure on employers to meet their obligations to employees,' Ms Hartland said.
'Better information sharing between my department and ASIC is important because of the broad reach ASIC has to influence the insolvency industry.'
An example of future liaison under the MOU between ASIC and DJSB that may be facilitated includes combatting illegal phoenix activity through the Phoenix Taskforce. The Phoenix Taskforce, comprising over 20 Federal, State and Territory government agencies, including ASIC and DJSB, provides a whole-of-government approach to combat illegal phoenix activity.
This will help inform policy reform to address corporate misuse of the FEG Scheme, and key information obtained in the future under the MOU may include ASIC's applications to ban directors from involvement in the management of a corporation.
'The MOU will maximise the effectiveness of both our regulatory oversight functions through improved liaison, cooperation, assistance and the exchange of information to enhance the effective and efficient performance of the respective functions of ASIC and DJSB', Ms Hartland said.