First-time trader? Be aware of the risks
16 March 2021
ASIC warns first-time traders to be vigilant against misinformation on trading strategies and products.

First-time traders should familiarise themselves with the basics before choosing investments.

ASIC has no tolerance for breaches of short-selling provisions, especially in the current environment.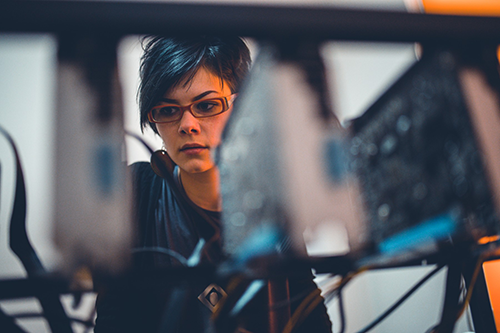 ASIC is concerned by recent increases in the number of new retail investors who may be unaware of their risk exposure.
Research firm Investment Trends suggests there are now 1.25 million active online traders in Australia, of which 435,000 placed their first trade on a share market in the 2020 calendar year.[1] Almost half (49%) of first-time investors surveyed were aged between 25 and 39, while 18% were under 25 years old. New research by ASIC reveals the actual number of active online traders and first-time investments in 2020 is even higher.[2]
Greg Yanco, Executive Director, Markets at ASIC, said that while it's great people are taking an interest, first-time investors should be aware of the inherent volatility and complexities of market trading.
"The GameStop incident in the US, coupled with consistently low interest rates and the ongoing hunt for yield in today's market, have inflated people's appetite for risk," he said.
"Everyone is entitled to take risks. However, we advise first-time investors to focus on long-term goals and not make rash decisions based on a fear of missing out on market falls or gains. We also recommend learning about trading before you start or getting advice from someone you trust."
What is the GameStop incident?
Retail traders (mostly US-based) used information from social media and online forums like r/wallstreetbets on Reddit to inflate the price of certain stocks (securities). Participants used online trading platforms to make the trades.
These incidents appear to be a collective effort to target securities with large short positions (short selling) held by institutional investors such as hedge funds. This process is referred to as a 'short squeeze' and the most often-cited example occurred to GameStop, a NYSE-listed company. GameStop shares surged from less than US$20 at the beginning of January 2021 to over US$500 per share by 28 January, when brokers halted trading in GameStop shares and other securities.
Could this happen in Australia?
A GameStop-style incident is unlikely to occur in Australia to the same extent due to our regulatory framework, controls that Australian exchanges have in place, and market practice.
Australian share markets are less susceptible to short squeezes due to:
lower levels of shorting of ASX stocks (generally under 15%, compared to the reported 140% in GameStop)

naked short selling being prohibited in Australia. Most short sales need to be covered (e.g. by stock lending) prior to the short sale. This compares to a more flexible 'locate' requirement in the US

payment for order flow not being allowed, and brokerage not being free

options activity in Australia being significantly lower than the US – limited to several (primarily large cap) stocks. Only 25% of the top 200 most shorted stocks have exchange traded options

continuous disclosure laws, which mean more intraday company announcements

listing market operators (such as ASX) having the ability to impose trading halts and seek explanations for significant unexplained price movements. This helps to moderate extreme price movements

extreme price movements triggering the extreme-trade ranges in the market integrity rules, which act like a circuit breaker in the Australian market.
In Australia a breach of short-selling provisions is generally a criminal offence. ASIC has no tolerance for breaches of these provisions, especially in the current environment.
Understand what you're trading
Some free online trading platforms offer different types of investments including some that are complex and risky, such as contracts for difference (CFDs) and cryptocurrencies. ASIC advises first-time traders to be aware of the risks involved. In October 2020, ASIC imposed conditions on the issue and distribution of CFDs to retail investors after our reviews revealed most retail clients lose money trading CFDs.
Trading strategies and advice
ASIC also cautions first-time traders against relying on claims made in advertisements and on social media forums. Online scams, unlicensed advice, and misinformation about products and trading strategies are becoming more common.
Information and advice on social media forums such as Reddit, Facebook and LinkedIn may be conflicted. Some companies and product issuers pay promoters to post favourable comments to encourage first-time traders to invest.
More information
ASIC's Moneysmart website has information on developing an investing plan.
Subscribe to ASIC's Market Integrity Update for information on market regulation and issues affecting market intermediaries.
[Note: this article was edited on 22 March 2021.]
---
[1] Aleks Vickovich, First-time traders hit 400,000 during pandemic, Australian Financial Review, 11 March 2021. Investment Trend research conducted between November 2019 and December 2020.
[2]  ASIC data indicates that in the 2020 calendar year there were 1.67 million active retail accounts in Australia, and approximately 700,000 new accounts that traded for the first time (statistics produced on 16 March 2021).
ASIC is Australia's corporate, markets and financial services regulator.