InFocus August 2021 - Volume 30 Issue 6

Norfolk Island Companies - now transferred to ASIC 
On 2 August 2021, 71 eligible Norfolk Island companies were registered as Australian companies under the Corporations Act 2001 (Corporations Act).
Each company has now been issued with a certificate of registration and an Australian Company Number (ACN), which shows Norfolk Island as the place of registration. These Norfolk Island companies will now appear on the ASIC Companies Register as Australian registered companies.
New company registrations
From 2 August 2021, newly registered Australian companies may select the following territories as the State or Territory in which their company is registered - Norfolk Island, Christmas Island, the Cocos (Keeling) Islands and Jervis Bay. If you would like more information about the Norfolk Island reforms, visit our website.
Industry funding - submit your industry funding annual return now!
A reminder that many entities regulated by ASIC can now submit their industry funding annual return online using the ASIC Regulatory Portal. Industry funding annual returns must be lodged before Thursday 23 September 2021.
ASIC has sent correspondence to each impacted regulated entity with instructions on how to submit their industry funding annual return.
Regulated entities that have not created an ASIC regulatory portal account will receive correspondence to the registered office address, including a unique 'security key', which is needed to create an account. If you did not receive your correspondence during July/August, see our FAQ's in the ASIC Regulatory Portal for other ways to register and log on.
For more information on industry funding, visit our website. 
Which online system should I use?
The Business Registration Service (BRS) can be used to apply for all of your business and tax related registrations in one transaction.
Once registered, ASIC provides online services to maintain both business names and companies.
Business name holders and authorised lodgers
If you're a business name holder or authorised lodger, you can use ASIC Connect to manage your business name details.
Once you are registered for an ASIC Connect account, you can renew your existing registration or even register a new business name. You can also update your details, including business name holder details and business addresses.
If you have more than one business name, you can manage them all from the same account by linking each business name to your login using the ASIC Key.
Find out more about using ASIC Connect to update your business names.
Company officeholders and registered agents
If you're a company officeholder or registered agent, you can use our online services to manage your company details.
When you register for our online services, you'll be able to lodge documents online and view company information from your account. This includes your annual statement; company addresses and current officeholder details.
If you're an officeholder for more than one company, you'll need to register for online access for each individual company.
If you manage both a business name and company, you will need to register for an ASIC Connect account as well as our online services for company officeholders or registered agents in order to manage both registrations.
Use the right key to manage your account
Corporate key and ASIC key may sound similar; however, each have a different use.
The corporate key is used to register a company for online access. Once registered, you'll be able to lodge documents online, receive company annual statements and view your company information. You can find your corporate key on the top right-hand corner of your latest company annual statement.
The ASIC key is used to link your business name to your ASIC Connect account.
One linked, you can view and maintain your business name details.
The ASIC key is sent to you each time you register a new business name or renew your existing registration. You can find your ASIC key in the middle of your welcome letter or renewal notice.
The corporate key and the ASIC key can't be used interchangeably. If you have a company AND a business name, you'll need to use both at different times.
What to do if your small business faces financial difficulty
When a small business is facing financial pressure, there are a number of complex factors to consider. To find out more, read our article and watch our short video here.
Australian Taxation Office - five rules for good record keeping
Good record keeping throughout the year (knowing what records you need to keep and making sure they are complete and accurate) will make things easier when it's time to do your tax. Learn the five rules for record keeping at ato.gov.au/recordkeeping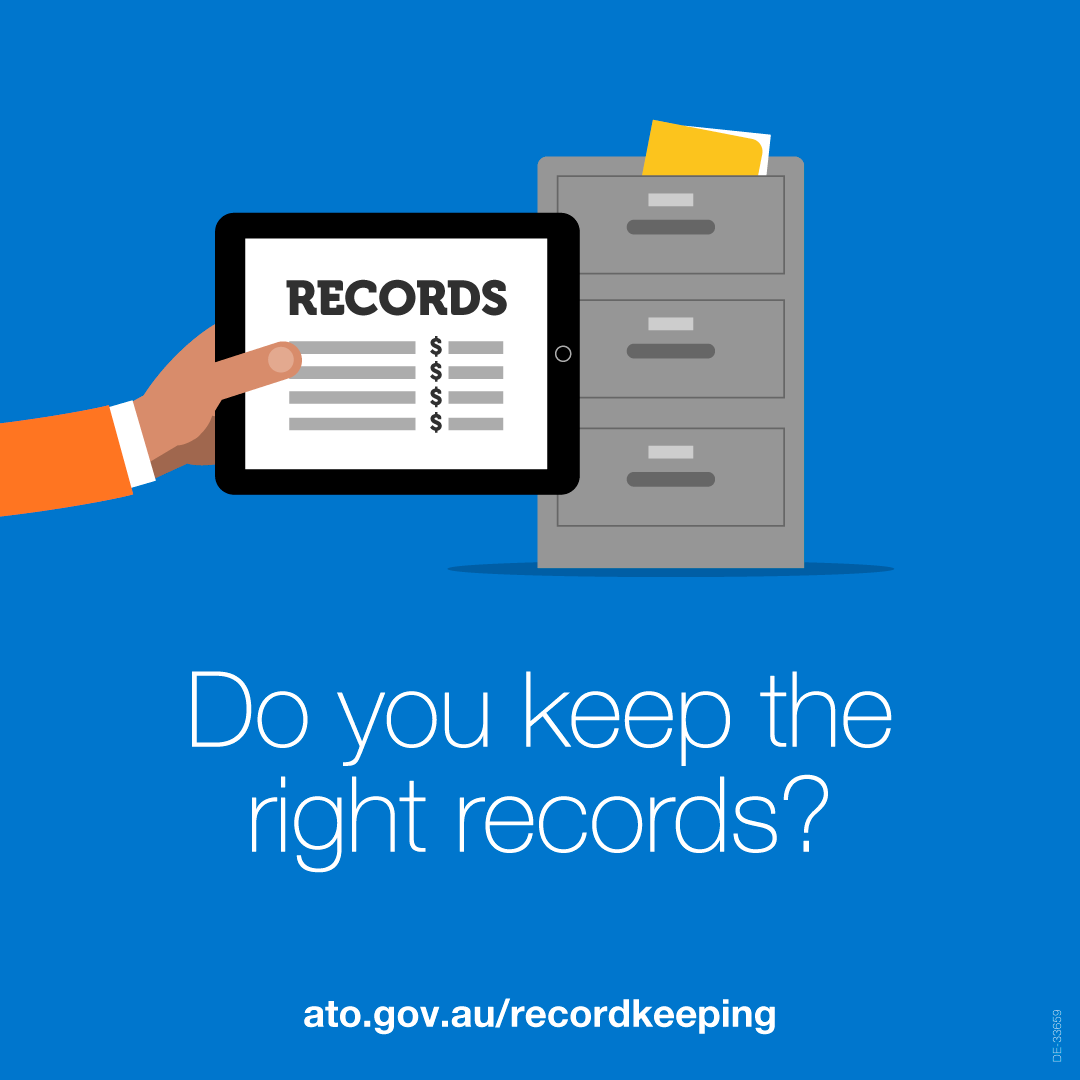 Links we like
Business.gov.au – If you have a business, or a great business idea, business.gov.au provides support resources including information on grants, services and support from government to help your business succeed.
ASIC's Moneysmart – Explore Moneysmart's free calculators, tips and guidance to freshen up your financial affairs this Winter.
Beyond Blue - Access the free and confidential mental health coaching program for small business owners.