Market Integrity Update - Issue 86 - September 2017
Issue 86, September 2017
Subscribe to the Market Integrity Update now!
Latest market integrity report highlights ASIC's outcomes for the first half of 2017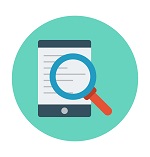 We have released our latest report on market integrity. Report 542 covers the work of ASIC's Market Integrity Group for the period 1 January to 30 June 2017.
The Market Integrity Group is responsible for ensuring Australia's financial markets are fair and efficient. It does this by setting standards and educating stakeholders, pursuing behavioural change and taking enforcement action to deter market misconduct.
The report looks at ASIC's focus on cyber resilience, sell-side research and listing standards. It also looks at some of our key activities over the last six months in areas such as insider trading and the management of spot foreign exchange businesses.
ASIC Commissioner Cathie Armour said, 'Market integrity affects all Australians. Well-functioning markets give investors the confidence to invest capital in businesses – helping them innovate and grow. To support fair and efficient markets, we set standards and educate stakeholders, pursue behavioural change and take enforcement action to deter market misconduct.'
The Market Integrity Group's ongoing priorities for 2017 are:
technology and cyber resilience
conduct
effective capital markets.
ASIC reports on National Stock Exchange's listing standards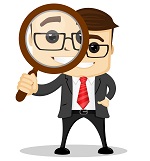 We have released an assessment report on the listing standards of the National Stock Exchange of Australia Limited (NSX). The report concludes that NSX should make a number of changes to improve compliance with its statutory obligations.
NSX, and its parent company NSX Limited, have agreed to a number of actions designed to ensure that:
persons that can influence NSX are of good repute, are sufficiently knowledgeable and will act in the best interests of the NSX market as well as the wider Australian market
the NSX market attracts issuers with legitimate motives and connection to Australia and ensures listings occur under Australian-regulated disclosure documents, and
the NSX market operates with integrity and its users are informed.
These actions address serious questions about the rationale for some foreign listings on NSX.
The assessment also identified that some listings had a disproportionately large amount of trades occurring off-market following very thin trading on NSX. Because this activity is probably not unique to NSX, we will be conducting a separate review across all Australian equity markets.
ASIC Commissioner Cathie Armour said, 'This review may lead to additional expectations for market operators to deter this activity and to maintain the integrity, quality and strong international reputation of the Australian financial system'.
We will continue to closely monitor NSX's listing arrangements. NSX has agreed to update ASIC by 31 October 2017 on its progress:
addressing the agreed actions, and
engaging a third party to report on its implementation of the agreed actions to ASIC by 31 March 2018.
Entity withdraws upcoming listing on NSX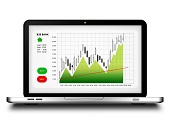 We recently became concerned about the adequacy of disclosure being provided by an entity seeking to list on NSX, including information about the company and the activities of its wholly-owned overseas subsidiary.
We imposed interim stop orders on the offering and liaised closely with an overseas authority. NSX also undertook enquiries of the entity after becoming aware of our concerns.
The entity has no operations in Australia and no Australian investors participated in the offer. This particular case also reflects our broader concern with the rationale for some foreign listings on NSX. The entity has now withdrawn its prospectus and listing application.
Retail client adviser accreditation renewals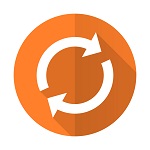 Rule 2.4.13 of the ASIC Market Integrity Rules (ASX Market) 2010 (ASX) and the ASIC Market Integrity Rules (Chi-X Australia Market) 2011 (Chi-X) requires market participants to make sure their representatives hold the relevant accreditation if they provide advice to retail clients on options, futures or warrants. Existing retail client adviser accreditations are due to expire on 30 November 2017, unless accreditation is renewed.
If this rule applies to your firm, you should submit an online application in MECS to renew the accreditation of your advisers within the renewal period. The renewal period commences on 1 October 2017 and ends on 23 November 2017. Any accredited adviser you do not list in the application for renewal during this period will cease to be an accredited adviser from 30 November 2017.
If we are satisfied that your application meets the requirements in Rule 2.4.13, we will renew the accreditation for the nominated advisers and send you a letter through MECS detailing each accredited adviser. We will not send you a paper copy of the letter.
For any new applications for accreditation you submit after you have submitted your renewal application, we will confirm accreditation of your advisers through MECS. We will no longer send you letters or notifications of accreditation by mail or email.
Accredited advisers will not be required to sit examinations as part of the renewal process. However, we would like to remind you of your obligation to ensure your representatives are adequately trained and competent under section 912A(1)(f) of the Corporations Act 2001: see Section F of Regulatory Guide 146 for guidance on the ongoing training of advisers.
Over the course of the next week, your relationship manager will send you an email about how the renewal process will work, including guidance on the online application. If you have any questions, please contact your relationship manager.
How well do you know your Super?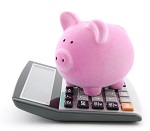 We have examined consumers' engagement with their super funds in two key projects. The Member Experience looked at the superannuation lifecycle from a consumer's perspective; and the Effective Disclosure project reviewed disclosure to members from 14 super trustees. 
We found areas for industry improvement in disclosure, and in the use of defaults in insurance within the superannuation system. These included:
a lack of notification from trustees to members when insurance cover is about to cease
the practice of switching members from corporate sub-plans into personal divisions and then defaulting members as smokers or blue collar workers with the potential for a corresponding increase in premiums, and
information about claims and the complaints handling process not always being clear to members.
In response to the concerns identified in Report 529, we are currently undertaking a compliance project 'Insurance in Superannuation' to explore these areas of concern. The project will focus on trustees and, in some instances, their relationships with life insurers. We are interested in disclosure and complaints handling, as well as issues associated with incentives, culture and conflicts. 
ASIC updates licence conditions on OpenMarkets Australia Limited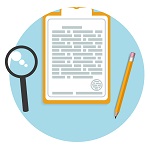 ASIC and OpenMarkets Australia Limited (OpenMarkets) have agreed for an independent expert to monitor, evaluate and report on OpenMarkets' implementation of recommendations arising from an independent review of its trading and compliance arrangements.
The independent expert recommended OpenMarkets strengthen its arrangements for:
trade monitoring and surveillance
compliance measures, policies and procedures
documentation and procedures for handling client monies
record keeping and governance that facilitates improved supervision and monitoring of its arrangements, and
human and technological resources required to implement the recommendations and carry out supervisory arrangements.
Market participants that offer direct market access to clients must have robust pre-trade filter arrangements to protect the efficiency and integrity of our markets. These arrangements need to be supported by adequate record keeping and human and technological resources.
To address the recommendations, OpenMarkets is undertaking remedial action and has engaged the independent expert to carry out a review of the effectiveness of its implementation plan and actions. Under the updated licence conditions, the consultant will provide its final report in September 2017.
ASIC acknowledges OpenMarkets' cooperative approach to improving its compliance standards and addressing ASIC's concerns.
Stories from the beat

Most of the market integrity outcomes we achieve don't make it to mainstream media, but this doesn't take away from their importance. Every day, ASIC officers work hard to make sure our markets are fair and efficient. These are their stories.
We recently conducted an investigation of a market participant's trading after identifying a transaction that raised our suspicions.
The market participant had traded in thinly traded ASX 24 electricity futures at 9,005 basis points away from the last traded settlement price. This resulted in the market operator cancelling the trade in accordance with the extreme trade range set in the ASX 24 Operating Rules.
After making inquiries it became evident that the market participant did not reset its limits after the change to the new ASX 24 trading platform. This resulted in an inadvertent error from the trader actually trading on market which caused an extreme price movement.
While no enforcement action was taken in this instance, we would like to remind all market participants of their obligation to have appropriate maximum price change limits in place: see Rule 2.2.1(1) of the ASIC Market Integrity Rules (ASX 24 Markets) 2010 .
We expect all market participants to have adequate risk management protocols in place. These include regular testing and review of trading limits and connections especially if there is a material change such as a trading platform update.