REP 498 Life insurance claims: An industry review
Released 12 October 2016
This report contains the findings of an industry-wide review of claims handling in the life insurance industry.
The purpose of our review was to determine if there were any systemic concerns that apply either to the industry as a whole or to particular insurers.
We focused on life insurance claims by policyholders, assessing the outcome of claims and details of disputes about claims, as well as reviewing information about insurers' policy documentation, information about claims staffing, systems and procedures, and sales practices.
Download the report (PDF 966KB) | Read the media release | Infographic - Life insurance claims - a snapshot | Infographic - ASIC's work so far
Infographic - Life insurance claims
View PDF version of this infographic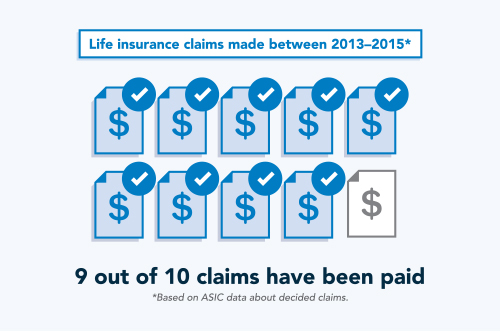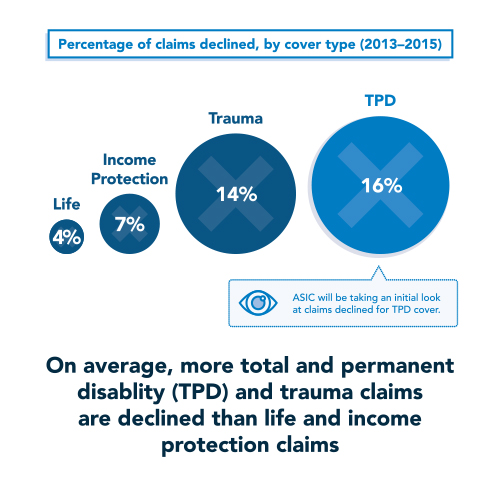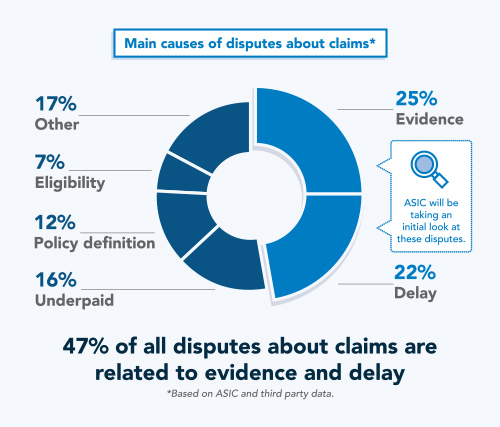 Infographic - ASIC's work so far
View PDF version of this infographic