ASIC Corporate Insolvency Update - Issue 12
Issue 12, July 2019
Independence
Spotlight on a recent independence issue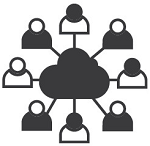 As a registered liquidator (RL) you must declare relevant relationships you've had in the two years before an external administration appointment and your reasons for believing that none of these relationships result in you having a conflict of interest or duty. This may be a factor for creditors when considering potential conflicts.
However, relationships that you've had outside the two-year period might also be relevant and lead a fair-minded observer to believe that you might not perform your duties impartially. We encourage RLs to identify and consider disclosure of these relationships as they may affect your independence or the perception of your independence.
This recent independence issue illustrates the point.
Case study
Two RLs accepted a voluntary administration appointment in circumstances where, with respect to one of the RLs:
about five years before the external administration appointment, the director of the company attended the RL's wedding, and
about 10 years before the external administration appointment, the RL and the director worked together for several years at two insolvency firms.
These relationships were not disclosed in the initial declaration of relevant relationships; however were raised by a creditor at a creditors' meeting.
The RLs subsequently issued an amended declaration of relevant relationships and stated that between the wedding and the appointment there was no meaningful contact with the director and that these relationships were considered to be 'trivial' and did not require disclosure.
ASIC corresponded with the RLs about their disclosure.
ASIC also attended a re-convened meeting of creditors, where creditors resolved to appoint other RLs from a different insolvency firm.
In the example above, a fair-minded observer 'might' have considered the RL 'might' not have discharged their duties impartially because of the pre-existing relationship, even though the relationship existed more than two years before the appointment.
For more on perceived lack of independence and the 'double might' test, see the Court's commentary in Australian Securities and Investments Commission v Franklin (liquidator), the matter of Walton Constructions Pty Ltd [2014] FCAFC 85 where the test for apprehended bias is 'whether a fair-minded observer might reasonably apprehend that the liquidator might not bring an impartial mind to the resolution of the question the liquidator is required to decide or investigate'.
See also 14-167MR ASIC's appeal upheld in Walton liquidators independence case.
Remuneration
Clear WIP reports can help get remuneration approved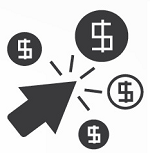 An appointee is entitled to be paid for work completed that was necessary and properly performed. Clear work-in-progress (WIP) reports can help you achieve that.
Judicial decisions have commented that time recorded in WIP reports should include meaningful descriptions that explain the nature of the tasks performed. This might be more easily achieved if only one task (along with the time spent on the task) is recorded per WIP entry, rather than bundling multiple tasks against a block of time in the WIP report. An appointee is encouraged to ensure that descriptions are included for each task performed. This makes it easier for others to understand the claim and should also help the appointee —when they come to review the WIP report—to identify and write off any tasks that were not necessary and/or properly performed.
The appointee is ultimately responsible for the remuneration claimed. 
Clear and detailed WIP reports help justify to creditors, the committee of inspection and/or the Court the appointee(s) entitlement to remuneration.
Assetless Administration Fund (AAF)
AAF workshops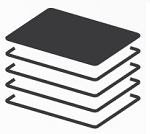 Since the release of our last newsletter on 11 April 2019, we held workshops for RLs nationally to inform them about what funding is available and the types of matters funded. The workshops also conveyed how to maximise their prospects of receiving funding, so we can fund the right matters for the right outcomes while achieving value with money.
We'd like to thank everyone who attended and appreciate the feedback we received—it will help guide our future work in this important area.
From the feedback we received:
97% told us the workshop achieved its objective
95% told us that information gained from the workshop would be useful for their work
89% told us the workshop met their expectations
72% told us they would be interested in participating in consultation or user testing with ASIC for issues that relate to RLs
25% told us they had not applied for AA funding before the workshop but 90% told us they are likely or highly likely to apply for funding after the workshop.
We will take a deep dive into the commentary provided in the feedback and use it to guide future topics for communication with RLs.
Funding for investigations and public examinations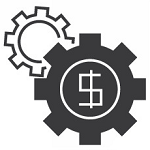 The AAF has been increased by $3 million annually for matters to disrupt illegal phoenix activity and provide for possible recoveries by RLs and prosecutions by ASIC. RLs are encouraged to apply for funding to help in the disruption of illegal phoenix activity. 
In the following case study, an RL, despite having no funds, undertook preliminary investigations that supported their application for AA funding to undertake public examinations (PEs).
ASIC granted funds to the RL to undertake PEs with the production of documents, including from related parties who may otherwise have escaped scrutiny. 
Case study
The director of the company had a history of liquidated and deregistered companies. He was previously disqualified and appears to have continued to phoenix companies in the construction sector while disqualified.
The adviser to the director was known to ASIC as a pre-insolvency adviser and was a high-volume referrer of liquidations.
The funded investigations and PEs produced additional evidence about alleged director misconduct and possible causes of action for recoveries that would not have been possible without AA funding. The additional evidence included:
the nature of payments and use of cash withdrawals
the illegal phoenixing arrangements
the role of the director's spouse
court orders to produce documents related to the company and director's spouse from financial institutions
court orders to produce records from customers of the company.
Funding matters like this show the broader market (directors, advisers and RLs) that ASIC supports RL's to investigate and examine matters involving pre-insolvency advisers and illegal phoenix activity.   
CPE condition requirement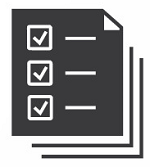 It is a condition on each registered liquidator's registration that they must undertake at least 40 hours of continuing professional education (CPE) during each year of registration. Of this, at least 10 hours must be capable of being objectively verified by a competent source.
Our work reviewing Forms 908 Annual Liquidator Return has identified that some RLs are not meeting this CPE requirement. Our discussions with these RLs has identified confusion about what CPE a RL must undertake to comply with the condition on their registration.
We propose to issue further guidance on CPE requirements. Until then, please note that the 40 hours of CPE:
applies to the 12-month period starting on your registration date. This is different to the CPE requirements of the professional bodies which are determined on a financial year or calendar year
must be completed each year of registration and unlike some professional bodies cannot be averaged on any rolling basis.
Compliance with the CPE requirements of the professional body an RL is a member of does not guarantee compliance with the CPE condition imposed on RLs registration as a liquidator. You should be mindful of these differences when considering your CPE.
We do not currently propose disciplinary action against RLs who have not complied with the CPE condition on their registration. We will write to RLs who have not complied with their CPE requirements advising that they will need to make up the missing hours in the next registration year.
However, we will consider disciplinary action (including whether to issue a show cause notice) to any RL who lodges an annual liquidator return on or after 1 January 2020 who has not complied with the CPE condition on their registration as a liquidator.
Importance of using the 'right' terminology in initial letters to financial institutions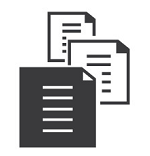 Generally, an RL's initial letters to financial institutions include:
requests for information (such as bank statements and account signatory details), and
for the bank to freeze and/or close the company's pre-appointment accounts or bank accounts.
We encourage RLs to review initial letters and consider whether the terminology used captures all possible financial assets. Using generic terms such as 'accounts' and 'bank accounts' may not be broad enough to capture financial assets such as trading facilities and foreign exchange accounts: see the following case study.
Case study
We received intelligence about an external administration (EXAD) suggesting the existence of a pre-appointment bank account (held with a 'big four' bank) that the RL was unaware of and had not secured.
Our initial inquiries with the bank did not reveal details of this account. When questioned further about this specific account, the bank advised that the account was a 'foreign currency facility' with no statements produced and, as such, the information was not disclosed to ASIC.
During the liquidation period, payments totalling around $850,000 were transferred to overseas entities.
We also reviewed the RL's EXAD file and concluded that the RL undertook reasonable steps to identify all possible bank accounts. However, as the RL's initial letter to the bank only referred to the company's 'bank account(s)', the bank only provided the RL with the details of the company's domestic accounts and did not disclose the existence of the foreign currency facility.
It is also important to follow up with any financial institution that does not respond to initial letters and to ensure that the responses received adequately address the information sought.
Media releases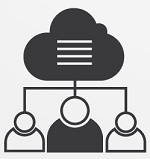 We acknowledge the gatekeeper role RLs perform, including investigating and reporting misconduct. Since the release of our last newsletter on 11 April 2019, the following outcomes were achieved with the support of s533(2) reports, some funded by the AAF.
Consultation for ROCAP update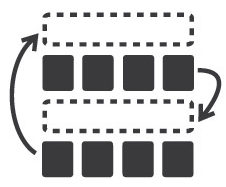 The Report on Company Activities and Property (ROCAP) replaced the Report as to Affairs (RATA) on 1 November 2018. Registered liquidators should now provide directors and other officers with the ROCAP (not the RATA) for all new appointments.
Thank you to those who have provided feedback on the ROCAP. Please continue to email your feedback to ROCAP@asic.gov.au so we can benefit from your experience as you receive completed forms from directors.  
Small group consultation sessions
We will commence several small group consultations to facilitate more detailed discussion and receive feedback about the ROCAP and its use. If you are interested in participating in these sessions, please register your interest at ROCAP@asic.gov.au and you will be contacted with further information about the sessions.
Please note that due to time and resource constraints, the second version will not be an electronic form—although this may be possible in future versions. Your feedback about electronic and/or writable PFD forms, however, will be considered. 
Part B 
Please ensure you:
do not lodge Part B with ASIC as it may contain confidential information provided by the director/officeholder. Lodging Part B places it on the public record and may result in breaching the Privacy Act 1988
have changed your checklists and internal systems so that all staff know not to lodge Part B.
To remind you not to lodge Part B, the liquidator portal submission page has recently been amended to add the question 'I have checked the attachments and there is no Part B' with a Yes/No button. You must check your attachments and select 'Yes' to proceed with the lodgement.
ASIC forum 2019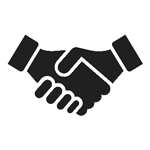 The 24th ASIC Annual Forum in Sydney on 16–17 May 2019 focused on how financial market participants can meet community expectations when dealing with other people's money. Much of the messaging from the forum was relevant to insolvency professionals. 
The forum explored how the financial services industry can better focus on the end users—people—and how we can ensure that the financial services industry ultimately serves the economy by serving the people, both individually and collectively, within it.
The financial services industry plays a vital role in people's lives and because we are dealing with other people's money, we must not forget that when things go wrong in the financial system, it has catastrophic effects for people relying on it. Registered liquidators know this well, as they see the ultimate effect business failure has on people—creditors, employees, owners/directors and their families. 
The forum highlighted that participants in the finance industry need to do more by taking a leadership role in promoting professionalism and a community-oriented mindset.
For more information, including ASIC's strategic change program and its new enforcement and supervisory approach, read the media release. You can also read the Chair's introductory comments and closing remarks.
Quarterly insolvency statistics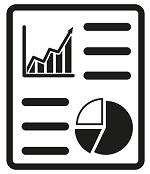 ASIC's quarterly insolvency statistics for the March quarter of 2018/19 financial year, show a decrease from the previous quarter of 9.6% in companies entering EXAD. Appointments totalled 1,817 compared to 2,011 in the previous quarter. The quarterly total was 0.2% higher than the 2018 March quarter (1,813).
The percentage of companies entering EXAD for the quarter, relative to new incorporations, continues to remain below 4%.
ASIC contacts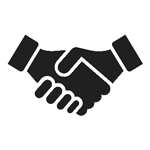 Email support
| | |
| --- | --- |
| Law Reform | |
| Published Notices | |
| Legal notification | |
| Statistics | |
| Liquidator assistance program | |
| IFM (General) | |
| IFM Metrics for RLs | |
| Comments / feedback on this newsletter | |
| Registered Liquidator queries (matters other than specified above) | |
| Request for publicly available data (for a fee) | |
Note: IP Legal email is for notification of court proceedings required to be served on ASIC under the court rules and eligible applicant requests only.
Insolvency Practitioner team contact