ASIC Corporate Insolvency Update - Issue 4
Issue 4, August 2017
Practitioner remuneration – What does best practice look like?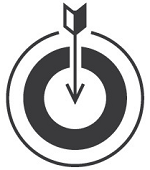 Recent court decisions, concerning remuneration, including Sakr Nominees [1] and Hunter Valley Dental Surgery [2], guide practitioners about legal principles and their application to particular circumstances. To our mind, they also challenge industry to translate what the courts have said into, 'Best Practice'.  Its moving beyond a strictly legal view to considering best practice so that creditors or the court can readily determine reasonableness.
How do you best approach remuneration from the outset of an administration so that, when it comes to approval, you're prepared with the right evidence that tells a good story?  Evidence solely in the form of WIP schedules (hours times rate equals claim) is not sufficient– not for creditors and not for the courts.
When claiming remuneration, the registered liquidator should properly consider the basis of remuneration in the context of the particular external administration, and determine the most appropriate method of charging or combination of bases. This can be based on time, percentage or other basis if it is more appropriate.
The challenge is significant considering the incentives and issues that exist.  Consider at least the following:
the entrenched way firms are structured and geared to hourly rates;
the incentive to maximise income and progress careers within a firm;
the asymmetry of information and position for creditors versus practitioners;
the difficulty of conveying at times complex matters to creditors via a remuneration report
We stand ready to work with industry to determine what best practice and reporting looks like. We think it is imperative that that happen now.
Tackling illegal phoenix activity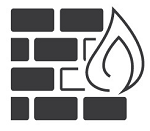 We continue to build on our work with other agencies including in information sharing and operational cooperation to achieve material outcomes to curb illegal phoenix activity (IPA). We participate on the ATO led Phoenix Taskforce and its steering committee.  A good deal of thought is given to how to best deal with IPA – whilst at the same time doing what we can to curb that activity - with success.
On 22 June 2017, ASIC accepted an enforceable undertaking from Raymond Sutcliffe that involved him seeking ASIC cancellation of his registration.  ASIC's concerns included conduct that he failed to adequately investigate potential IPA.  A review of enforcement outcomes between August 2013 and December 2016 show 18 outcomes that involved at least some indicia of IPA or where we suspected the liquidator's behaviour assisted or facilitated IPA.
At the same time, we continue our work with registered liquidators to help them in their actions against directors and advisers.  There is some great work in the pipeline.
What is troubling is we continue to see traditional referrers of insolvency work, accountants and lawyers, seemingly part of the problem.  We'd like to think the wider accounting profession and the legal profession could do more to help.
It's a large and difficult problem but we're achieving success in curbing IPA.  We're looking to improve our website communication so that you can see what we're doing about IPA.
A great deal of work continues across the agencies within a framework which provides opportunity and incentive to those who adopt an IPA model. 
We can't do this on our own.  More can be done by the professions. 
Insolvency law reform – coming soon – new forms to lodge and new notices for the PNW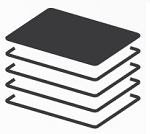 We are setting up a dedicated web page to communicate changes (and how they affect you) arising from the 2nd tranche of law reform starting on 1 September 2017.
The web page will initially outline what's happening to ASIC forms and the Public Notices Website (PNW), specifically:
what new forms and notices come into effect from 1 September.
what existing forms and notices are changing
what forms and notices cease from 1 September 2017
what forms and notices are not affected by law reform.
Our supervisory report for 2016 released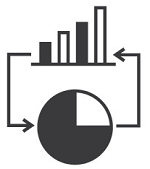 On 22 June, ASIC released its annual report on its supervision of registered liquidators for the 2016 calendar year.
The report provides insight into ASIC's achievements and where we focus our efforts.  It also provides valuable information on the insolvency industry.
We've also included an infographic summarising some key achievements for the 2016 calendar year.