ASIC Corporate Insolvency Update - Issue 8
Issue 8, July 2018
Contents
Independence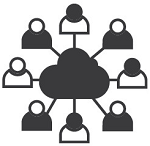 For the last 10 months or so, creditors have had the right to change liquidators under the new laws enacted by the Insolvency Law Reform Act. ASIC is keen to understand why creditors are exercising their new power and replacing appointees in voluntary administrations and creditors' voluntary liquidations.
To help our understanding, we are contacting both the outgoing appointee and the incoming appointee and asking them why they believe creditors wanted to replace the original appointee.
Even though our information gathering is in its infancy, some of the reasons provided so far include:
a secured creditor wished to have an appointee who was on their existing panel of liquidators
a creditor wished to have an appointee that they had previously dealt with
directors and related creditors had lost faith in the original appointee and wanted someone else appointed.
We will continue to ask appointees why replacements occur with a view to providing all liquidators and stakeholders generally with further commentary on what our enquiries reveal.
Remuneration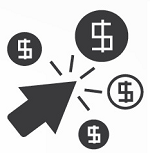 There has been a strong uptake to date by registered liquidators of the ability to pass a resolution without holding a meeting. There have been just over 6,500 Forms 5022 lodged with ASIC up to 20 June 2018, with an average of approximately 800 forms being lodged each month.
The most popular types of resolutions being put to creditors are for remuneration – liquidator (3,761 or 57.5%), voluntary administrator (51 or 0.8%) and deed administrator (9 or 0.1%) – followed by Other (1,449 or 22.2%) and approval for early destruction for books and records (1,253 or 19.2%).
We can see from what you entered in the free text box that a large portion of 'other' relates to the approval of disbursements. We may in the future amend the form to create a separate tick a box for disbursement resolutions. It was difficult to determine from the free text box description some people used what resolution was being sought. Please assist by providing a clear description.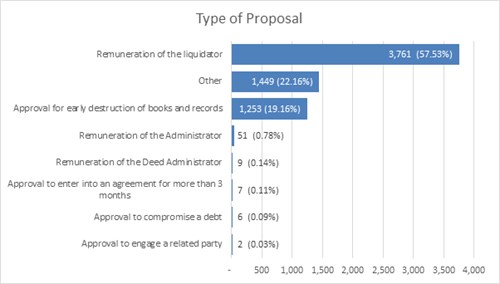 94.4% (or 3,551) of resolutions for Liquidators remuneration passed and 210 (5.6%) resolutions failed.
RLs lodged the outcome of six resolutions to compromise debts and seven resolutions to enter into an agreement for a period of greater than 3 months with ASIC. We consider there is doubt about the ability to pass these particular resolutions without holding a meeting. You may recall our earlier advice that these matters were included on the form in anticipation of legislative amendments that did not eventuate. We intend to raise this issue with the relevant registered liquidators directly to clarify the appropriate use of the form.
Did you know?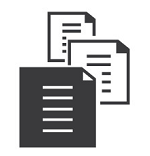 Question 1 When do I need to lodge a Form 524, From 5602 and Form 5603
See some practical examples below:
Example 1
You are appointed as a creditors' voluntary liquidator on 3 July 2017 and the matter is finalised on 8 August 2018.
You will need to:
lodge a Form 524 for the period 3 July 2017 to 2 January 2018;
then lodge a Form 524 for the period 3 January 2017 to 2 July 2018; and
finally lodge a Form 5603 for the period 3 July 2018 to 8 August 2018.
You don't need to lodge a final Form 524, we accept a Form 5603 in lieu of a final Form 524.
Example 2
You are appointed as a creditors' voluntary liquidator on 2 August 2016 and the appointment is ongoing.
You will need to:
lodge your third Form 524 (two previously lodged for the first year) for the period 2 August 2017 to 1 February 2018;
then lodge your fourth Form 524 for the period 2 February 2018 to 1 August 2018;
then lodge your first Form 5602 for the period 2 August 2018 to 1 August 2019.
The first Form 5602 covers the first full year starting on the anniversary date of your appointment that falls on or after 1 September 2017.
Example 3
You are appointed as a creditors' voluntary liquidator on 1 January 2018 and are replaced by another practitioner (not from your firm) at a creditors' meeting held on 7 April 2018.
You will need to:
lodge a partial year Form 5602 for the period 1 January 2018 to 7 April 2018.
Note: you do not lodge a Form 5603 as the external administration is ongoing.
You should refer to s70-5 and 70-6 of Schedule 2 and s1506 of the Corporations Act for the transitional arrangements and Item 12 of Schedule 13 of the Corporations Regulations which amends s1506 of the Corporations Act.
Example 4
Q A joint appointee resigns (retirement, leaving the firm) and the matter stays with the firm. Does the departing appointee need to lodge either a Form 524 or partial year Form 5602?
A Where there are ongoing appointees within the firm, the departing appointee does not need to lodge either a Form 524 or Form 5602. The remaining appointees will lodge the appropriate Form in the ordinary course.
Q A person departing the firm has sole appointments and resigns and another RL in the firm is appointed?
A The departing appointee must lodge either a Form 524 or a partial year Form 5602 as appropriate and required under the Corporations Act and the transitional provisions. The replacement RL will lodge the appropriate Form for the period commencing on the date of their appointment.
Question 2: What do I need to lodge with the Form 5022?
We expect that you will lodge all the information you sent to creditors or members to consider the proposal including:
the proposal and accompanying circular to creditors
any reports provided that are relevant to the proposal including remuneration reports
any other information provided relevant to the proposal.
We don't need you to lodge completed voting slips returned to you by creditors or members.
Question 3: So what forms do I now lodge with ASIC to deregister a company?
Form 523
You need to lodge a Form 523 where you have held a final meeting in either a creditors' or members' voluntary winding up. The Form 523 will automatically commence the deregistration process. 
Form 578
This Form must be lodged for either a creditors' voluntary liquidation (where no final meeting of members and creditors has been held) or a court liquidation where the external administration is finalised before 30 June 2018.
Form 5603
For a liquidation finalised on or after 1 July 2018 for any liquidation type, lodgement of the Form 5603 will automatically initiate a deregistration process.
Note: Lodgement of the Form 5603 by a liquidator on or after 1 July 2018 automatically commences the company deregistration process, where the company is subject to another type of external administration or controller appointment i.e. a receiver, receiver & manager, controller or managing controller (other than a receiver & manager) the liquidator must not resign or lodge a Form 5603 as the affairs of the company have not been fully wound up until the other appointment is finalised.
If you are the liquidator, we suggest you engage with the other appointee about when they anticipate completing their administration. This liquidation appointment will continue to be counted in your industry funding metrics until your administration can be finalised.
Release of Report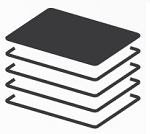 On the 13 June, ASIC published REP 573 Registered liquidators' compliance with lodgement and publication requirements includes guidance for registered liquidators to assist them improve their practice management regarding lodgement and publication compliance.
The report provides a timely reminder to all registered liquidators that:
ongoing review of internal systems and procedures is vital not only to ensure compliance with lodgement and publication obligations, but is critical to managing risk and has a direct correlation to the outcomes delivered to creditors; and
they must ensure staff are properly supervised and provided with timely and regular education and training.
Late fees may occur from time to time where circumstances arise that prevent full compliance with the proper conduct of an external administration. However, more material late fees can indicate more serious issues such as a failure of supervision, lack of systems or training within a firm.
Responsibility ultimately rests with each registered liquidator to ensure they conduct all aspects of external administrations properly.
The report also included details on ASIC's response when ASIC identified more systemic non-lodgement. ASIC agreed to the registered liquidator engaging an independent party to undertake a quality review. These independent reviews provide both ASIC and the registered liquidator with a level of assurance that issues identified are not symptomatic of wider problems within a firm and an opportunity to fix any issues that are identified.
Published Notices Website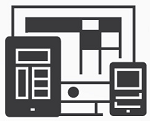 At the end of May, we implemented the following changes to the website:
A new look search functionality; and
Ability for registered liquidators to publish notices when they become free of charge
We quickly resolved some teething problems with the new search function that caused intermittent issues for some users to both publish and search notices. After additional changes, we believe we've fixed the issues and the website now operates normally.
We issued refunds to all users who may have paid for a notice that was not published (note IFM metric only charged on published notices). If you experienced a problem, please ensure you check that your notice was published.
New fee regulations were implemented to reduce all notices to zero effective from 1 July 2018 except for the following notices from 1 July 2018:
Notice of application to wind up a company s465A(1) – cost of $145
Notice of appointment of a liquidator under s491(2) – cost of $64.
To publish notices, you will:
send notices to the payment cart,
use the "pay now" button. If none of the notices attract a fee, instead of entering your credit card details, the notices will be published,
if any of the notices attracts a fee, (see two listed above), you will pay as you previously did.
Some other tips:
remember to check the accuracy of the company name and ACN before you post a notice. The website is not linked to our main company register. It is your responsibility to validate these details. We do intend putting text warning you of this risk on the page where you input the ACN in the near future.
some registered liquidators are posting notices on the website for incorporated associations notwithstanding our FAQ instruction to contact the relevant state-based regulator. If you force publication by using the ACN:000 000 000 you may not have discharged your publishing duties by posting the notice on the PNW and it will count as a 'notifiable event' under the IFM.
We are investigating an enhancement to the website so you can export all your notices by date range from your posted notices tab to a spreadsheet.  This will help you monitor your notifiable events for the industry funding model in real time. We will keep you advised of this enhancement.
Liquidator Assistance Program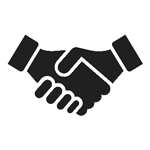 Q RLs recently asked, why do we file our LAP matters in NSW at the Sutherland local court when most RLs are based in the Sydney CBD?
A The NSW Attorney Generals Department requested that ASIC do so given the Sutherland local court's capacity. This reduces the risk of abandoning court dates or adjourning part heard matters.
Assetless Administration Fund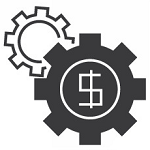 Appendix 10 to RG109 provides structured guidance on the suggested information and sources of evidence required when reporting offences. It is a 'must read' for all staff involved, noting that the purpose of funding is the reporting of offences with the end game for ASIC being prosecution and not recovery action
acting early is of the essence - the more time elapses, the less likely it is that evidence will be available to support prosecution of offences which will impact ASIC's funding decision
paint the picture! The funding application should clearly outline what the subject is alleged to have done and when, and who was responsible for the management of the company at the time of wrongdoing; including who controlled the company's bank account(s) (signatories and others) and other assets during the relevant time. A reasonable basis must exist for suspecting an offence. ASIC relies on the liquidators' expertise to clearly state what might be achieved and the required tasks if ASIC grants funding
the rebuttable presumption of insolvency under s588E should not be used as a basis for alleging a company was insolvent as that presumption is only available for recovering property under Part 5.7B. ASIC cannot rely on that presumption when considering an offence.
Quarterly insolvency statistics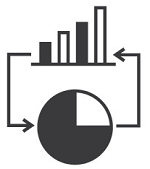 ASIC's quarterly insolvency statistics for the third quarter of the 2017/18 financial year, show a minor increase from the previous quarter of 0.2% in companies entering external administration Appointments totalled 1,813 compared to 1,809 in the previous quarter. The quarterly total was 5.6% higher than the 2017 March quarter (1,717).
The percentage of companies entering EXAD for the quarter, relative to new incorporations, continues to remain below 4%.
View the charts and tables from our quarterly summary.
ASIC Contacts
Email support
| | |
| --- | --- |
| Law reform | |
| published notices | |
| Legal notification | |
| Statistics | |
| Liquidator assistance program | |
Note: IP legal email is for notification of court proceedings required to be served on ASIC under the court rules and eligible applicant requests only.
Insolvency Practitioner team contact