ASIC Corporate Insolvency Update - Issue 9
Issue 9, October 2018
Contents
Hot Topic - Revised RATA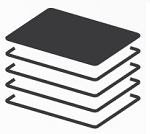 ASIC's project to launch a revised RATA (now ROCAP - Report On Company Activities and Property) is nearing an end after an extensive process including law reform and industry consultation. It reflects 'best practice' forms design and use of behavioural design tools to ensure you receive better information to help you do your job.  We've shared our work with AFSA as it reviews the Statement of Affairs.
ASIC intends releasing the ROCAP in November 2018. Here is a link for you to see what it looks like.
How will the ROCAP benefit me?
The revised form allows you to obtain better information:
about events leading up to the external administration, critical for you to do your work;
useful and relevant to your investigations, asset recoveries, reporting to creditors and to ASIC.
It also aims to reduce costs by:
reducing time you spend dealing with multiple forms and letters (such as a separate directors questionnaire) to gather information from directors about an external administration;
giving directors a form that testing shows best facilitates them completing it and reducing your time spent following up information they did not initially provide;
reducing requests from liquidators under ASIC's Liquidator Assistance Program.
What do I need to do now?
You don't need to do anything until ASIC releases the new form but you may want to consider your internal requirements (changes to your internal systems, precedents and checklists). We continue working with MYOB, CORE and ARITA to help you to be ready.
We encourage you to view the form via the link provided above.
Remuneration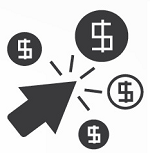 ASIC sees a lot of RL's remuneration claims, through compliance projects or formal court applications for remuneration approval. We notice a difference in the level of detail and explanation accompanying an affidavit compared to what creditors receive in a report. Is it because the amount sought from the Court is materially higher and therefore warrants additional detail? And how do you balance the information needs of small trade creditors, some of whom may be exposed to insolvency for the first time?
It is important to ensure that your audience knows how your time was spent and how that benefited creditors. 
The better remuneration reports (accompanied by equally informative creditor reports) tell a narrative of what's been accomplished since appointment. The time charges are supported by descriptive explanations of the work carried out, and what is to be done until the next milestone. After reading the report creditors should know how you will spend your remaining time and why.
Similarly, good affidavits supporting court applications for remuneration approval include similar information, including summaries of time and cost for major workstreams, which will assist the court to make the requested orders.
Good remuneration claims rarely rely solely on the standardised remuneration report templates. It is evident when care is taken to tailor the task description table so that it accurately reflects the job. We encourage practitioners to go beyond just crossing out tasks that do not apply, and to appropriately customise the table. You should include descriptions that are not already part of the template if that helps to better describe your work. With affidavits, consider what information usually included in a remuneration report to creditors could be included in the affidavit to better inform the court.
ASIC finds that in a lot of cases, complaints about a practitioner's fees are reflections of creditor misunderstanding resulting from practitioners failing to consider the information creditors need to understand their remuneration and an overreliance on precedent material. By spending a little more time properly explaining to creditors, you will have less enquiries and can focus on the important tasks at hand.  
Think about what you look for when paying your own bills, would you query duplications and unexplained charges?
Creditor communication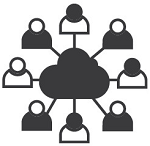 The September 2018 issue of the ARITA Journal published ASIC's article about how behaviourally informed communications can produce better outcomes for RLs and other stakeholders; potentially improving creditor engagement, reducing creditor requests for information from registered liquidators and complaints to ASIC about registered liquidators.
As we know, creditors can find it difficult to navigate the insolvency process and fully appreciate the RL's role. We see evidence of this in complaints to ASIC about alleged RL conduct; the majority (about 70%) of which show the complainant did not fully understand the insolvency process.
Behavioural science explores the way people think, behave and make decisions.
Behaviourally effective communication uses techniques informed by behavioural sciences. A key aspect of behaviourally informed communication is writing about what the reader wants to know, not what the writer wants to tell them. The writer must put themselves in the reader's shoes.
Using behavioural insights, RLs can shape their communication to maximise creditor understanding of insolvency processes and minimise misunderstandings. This, in turn, can reduce complaints as creditors are better informed and more responsive. By improving communication with creditors, RLs can better meet creditor needs, influence their behaviour and help manage their expectations in circumstances where many creditors do not understand insolvency processes and the law.
In April 2018, ASIC's Insolvency Practitioners team and Behavioural Policy and Research Unit released to ARITA and software providers a behaviourally informed example initial circular to creditors in a creditors voluntary liquidation and voluntary administration. These circulars help RLs improve creditor engagement and understanding. ARITA and the software providers may incorporate, in full or part, the behaviourally informed aspects of the circulars.
The circulars seek to help creditors understand why they received the RL's communication, provide information about key issues relevant to them, and help them understand what they need to do. You can download a copy of these circulars below and you can listen to the podcast explaining the behaviourally informed approach on asic.gov.au, the Apple Podcast app or Podbean.
Please note we are also considering a number of suggested enhancement to the website to assist RLs in tracking their prospective IFM liability. We will keep you informed of any developments.
Assetless Administration Fund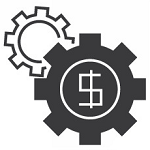 Why am I being asked to lodge a supplementary report?
The request is always made after the RL lodges an EX01.
ASIC determines whether a supplementary report will be requested based on information contained in the EX01 and ASIC's intelligence.
The supplementary report is used by ASIC for a range of activities such as, determining whether to commence an investigation, director banning, prosecution of matters other than director banning and for intelligence purposes. Regulatory Guide 16 explains more fully what a liquidator's reporting obligations are and what is expected from a liquidator when a request is made for a supplementary report (schedule C request).
What should I do if I believe I should not lodge a supplementary report?
Contact ASIC's Misconduct & Breach Reporting Team in writing by setting out the reasons why (refer to RG16.76).
You can send these requests by email to: exadreports@asic.gov.au or by post to GPO Box 4000, Gippsland Mail Centre, Victoria 3841.
ASIC will consider your request and make an assessment about whether a supplementary report is still required to be lodged. Liquidators should not use the AAF process for an AAF rejection to seek relief from lodging a supplementary report.
What, if anything, is the connection between a request to lodge a supplementary report and the AAF?
The two are unconnected because:

the request to lodge a supplementary report is based on information contained in the EX01 and relates to the RL's statutory duty to report alleged offences,
an AAF request is an application for a grant to fund the RL to investigate and report to ASIC based on information contained in the EX03.

A request for a supplementary report does not mean your EX02/EX03 application will be funded under the AAF. ASIC considers each AAF application on its merits.
What happens to the supplementary report request if ASIC declines funding under an AAF application?
If we decline an AAF application, we may consider whether relief should be granted to the liquidator from lodging a supplementary report (if one was previously requested).
We may grant relief from lodging the previously requested supplementary report if there is sufficient information in the relief application to determine that relief should be given.
Q & A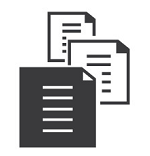 Is it possible for practitioners to have access to s19 examinations under the ASIC Act?
ASIC is only able to conduct an examination under section 19 of the ASIC Act only if ASIC has commenced a Formal Investigation under section 13 of the ASIC Act. ASIC is unable to conduct an examination under section 19 of the ASIC Act for a liquidator, or allow a liquidator to conduct such an examination.
Is it possible for ASIC to meet with practitioners regarding Assetless Administration Funding (AAF) and conduct workshops to improve the process?
ASIC has participated in discussion groups and met with a variety of practices around the country to receive feedback, including about the AAF. Recent ASIC Insolvency Updates have included articles to assist RLs with the AAF process and their applications. In FY19 we have a project focused on increasing the effectiveness of the AAF and will run industry workshops thereafter.
Is the Published Notices Website (PNW) project ongoing?
The PNW project has finished and we issued a report on 13 June 2018.
Will ASIC be providing an update on enforcement action against registered liquidators?
The RL Supervisory Report (18-month period) is scheduled for release in the December 2018 quarter.
Where ASIC is conducting an investigation into the conduct of the director or has referred a matter for prosecution, can the liquidation be finalised?
Yes, ASIC can give approval to finalise the liquidation on the condition that the Liquidator retains the books and records of the company and does not make an application for early destruction until the investigation and prosecution (including appeal period) is finalised and the Liquidator provides assistance as required.
Quarterly insolvency statistics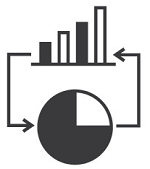 ASIC's quarterly insolvency statistics for the fourth quarter of the 2018/19 financial year, shows an increase from the previous quarter of 12.4% in companies entering external administration. Appointments totalled 2,038 compared to 1,813 in the previous quarter. The quarterly total was 7.3% lower than the 2017 June quarter (2,198).
The percentage of companies entering external administration for the quarter, relative to new incorporations, continues to remain below 4%.
ASIC Contacts
Email support
Note: IP legal email is for notification of court proceedings required to be served on ASIC under the court rules and eligible applicant requests only.
Insolvency Practitioner team contact