Apply for an exemption, declaration or order
This transaction is for an entity or person to apply for an exemption, declaration or order under a specific legislative provision. In this transaction we will ask you to:
provide details of all entities applying
provide details of any managed investment scheme(s) or Australian or foreign passport fund(s) related to the application
identify any third parties whose interests would be adversely affected by the granting of an exemption, declaration or order
indicate the market sensitivity of the application
indicate the urgency of the application
provide details of why you are applying for ASIC to exercise the specific power, and
attach, if required, any supporting documents for the application.
Shown below are some of the questions and some of the functionality you can expect from this transaction in the portal. This overview does not show every aspect of the transaction.
Using check boxes, you can select all subject matter(s) that relate to your application for relief.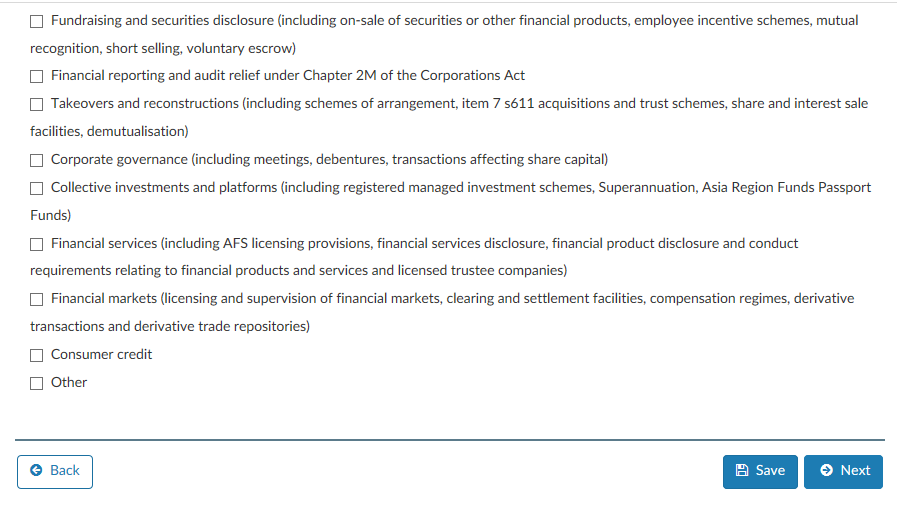 You will select the type of collective investment that is the subject of the application. Options will then appear related to the specific relief sought depending on your selection.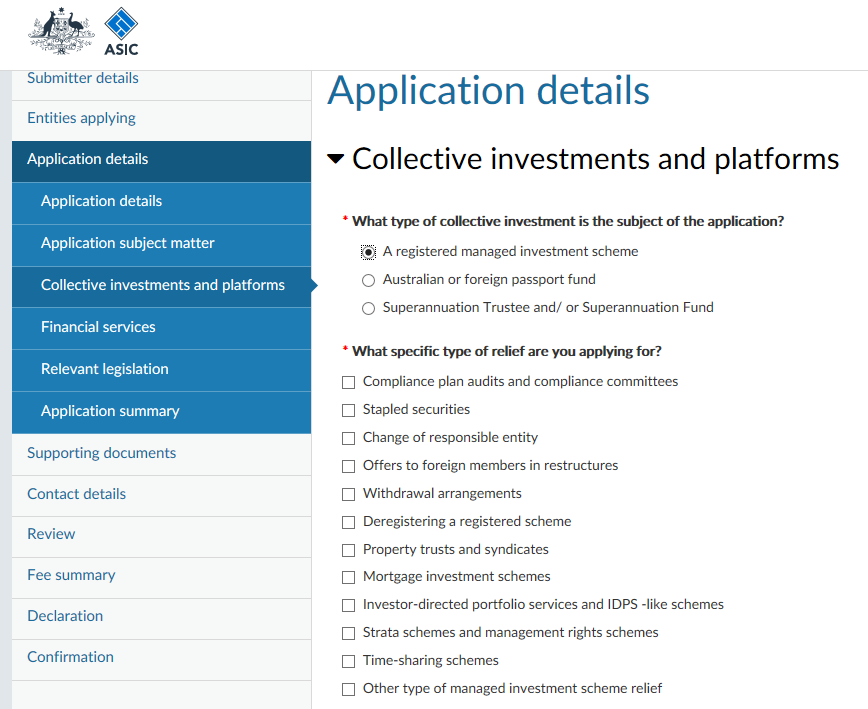 Choose from a list of options the category that best describes the financial product or financial service your relief application relates to.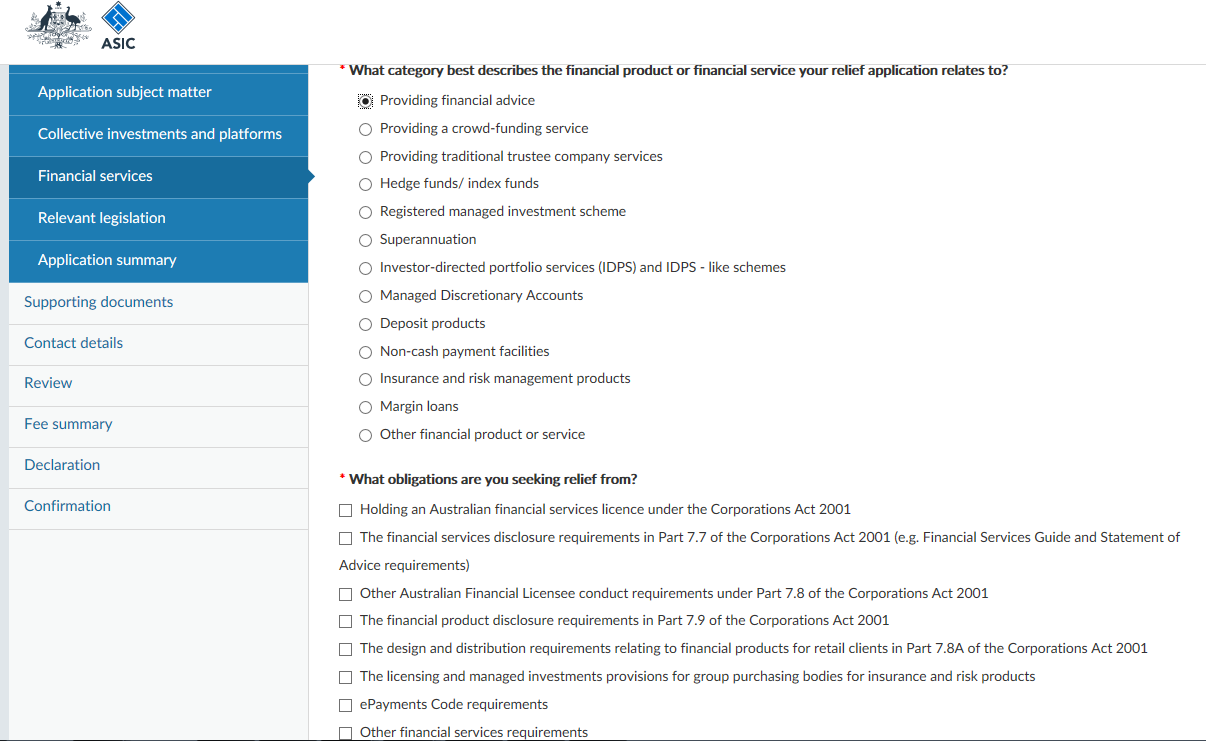 What obligations are you seeking relief from?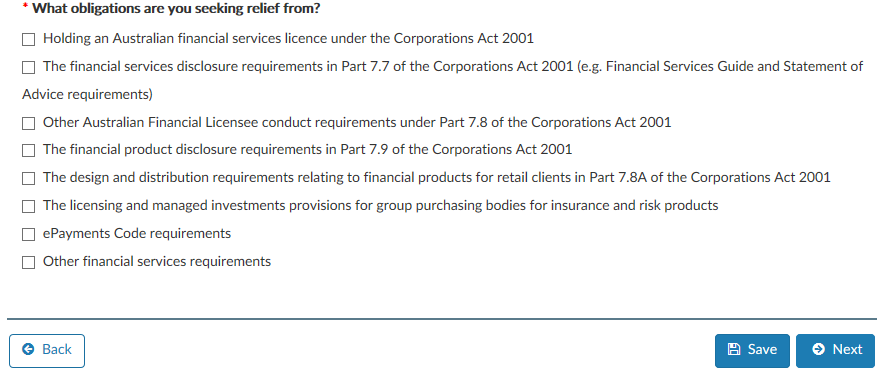 From a pick list, you will select the substantive area of law, relevant legislation and head of power in relation to your application. You can add multiple.
Different options will appear based on which substantive area of the law and relevant legislation you select.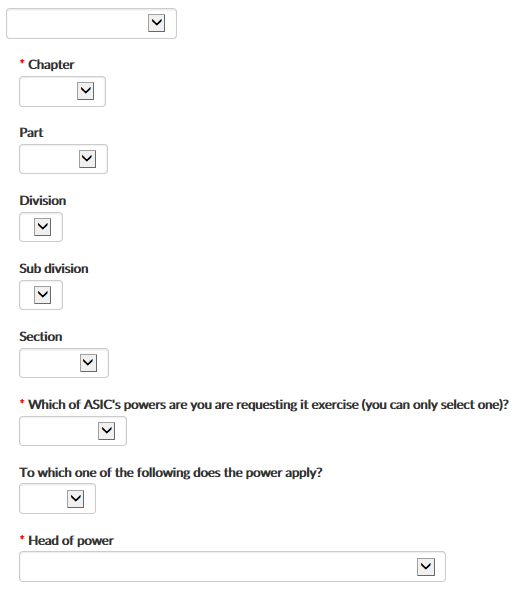 There is a free text field where you will add a brief explanation of why you are applying for relief.