InFocus June 2021 - Volume 30 Issue 4

Fee Indexation 2021
As of 1 July 2021, some ASIC fees may change based on an increase in the Consumer Price Index (CPI).
Our fees for commonly lodged documents page has been updated to compare the current fees against new indexed fees effective from July 1.
For more information about fee indexation, visit our website.
Upcoming changes for Norfolk Island companies
The Territories Legislation Amendment Act 2020 (Amendment Act) amends a range of Commonwealth legislation to extend their application to the territories of Christmas Island, the Cocos (Keeling) Islands, Norfolk Island and the Jervis Bay Territory with the rest of Australia.
As a result of the Amendment Act, all Norfolk Island companies must be registered under the Corporations Act 2001 by ASIC on 2 August 2021.

Eligibility for existing Norfolk Island Companies
ASIC must transfer the registration of Norfolk Island companies if:
it is a registered company under the Norfolk Island Companies Act 1985 (NI), other than a foreign company registered under Part 25 of that act (foreign companies will remain registered in their host jurisdiction),
the company is not a Chapter 5 body corporate (as defined in section 9 of the Corporations Act 2001),
no application to wind up the company has been made to the Supreme Court of Norfolk Island that has not been dealt with, and/or
no application to approve a compromise or arrangement between the company and another person has been made to the Supreme Court of Norfolk Island that has not been dealt with.
Upon registration, Norfolk Island companies will be issued with an Australian Company Number (ACN) and a certificate of registration. Companies will be registered in Norfolk Island or the relevant Australian territory as the State/Territory of incorporation and their company details will be searchable on the public register.
For more information, visit our website.
Don't get caught out - know the key dates for your company or business name
If you're running a business or company, it's essential to understand your responsibilities with ASIC.
One of the most important things is to be aware of key dates, like the date of your business name renewal or company annual review.
ASIC will send you a reminder when your renewal or annual review is due. It's good practice to take note of the date, as this will help you keep your registration current and avoid potential late fees, even if you miss our reminder.
For companies, generally, we'll send your annual statement within a few days of your company's annual review date (which is usually the anniversary date of its registration). The company must pay the annual review fee within 2 months of the annual review date.
For business names we'll send a renewal notice 30 days before the business name renewal is due. If you receive a business name renewal notice before the 30 days, it is unlikely the email is from ASIC and may be either from a private service provider or a scam email. 
You can check your renewal or review date by searching your business name or company on ASIC Connect.
Visit our website for more information about renewing your business name or what you need to do with your company annual statement.
A reminder to be wary of scam emails claiming to be from ASIC
Scammers pretending to be from ASIC have been contacting Registry customers asking them to pay fees and give personal information to renew their business or company name.
These emails often have links that customers can click on for more information, which may infect your computer with malware if opened.
An email is probably not from ASIC if:
it asks for your credit card or bank details directly by email or phone, 
it does not address you by your name or business name, or
the sender's address does not end in '@asic.gov.au'.
To help protect yourself, we strongly recommend keeping your anti-virus software up to date and avoid clicking on any links in suspicious emails.
For more information on how to protect yourself from a scam, visit our website.
Top tips for using our online services
Tip #1
Business name applications are case sensitive! What's entered on the application is exactly what will appear on the register.
If your business name is in CAPITAL LETTERS on your business name registration application, it will appear on the register in CAPITAL LETTERS. This may happen when business names are registered through the Business Registration Service or a Private Service Provider.
However, a business name can be displayed in any manner, as long as the characters used are identical to the name that appears on our register.
This means business name holders can display the business name in any font, casing or size of the character they choose.
Find out more about registering a business name on our website.
For more helpful information about lodging online, visit our FAQs for online services.
Note: This tip does not apply to companies as all company names are registered in CAPITAL LETTERS.
Tip #2
You can get copies of documents you've lodged from your online account.
Company officeholders and ASIC registered agents can access copies of documents they've previously lodged for up to 90 days. Simply log into your online account and select 'Forms submitted' from the left-hand menu.
If you'd like to access a document that was lodged more than 90 days ago, you can purchase a copy by searching our registers.
Tip #3
Including attachments when you lodge documents.
Sometimes, when you're lodging forms online or submitting an online enquiry with us, you need to provide an attachment. Some customers experience issues attaching documents, especially when lodging financial reports with us.
Here are a few things to be aware of when providing an attachment:
Up to five attachments are allowed per lodgement. They should be in TIFF (.tif/.tiff), PDF (.pdf) or RTF (.rtf) format.
The largest file size that you can attach varies between forms. For most forms, it can be up to 10 MB. File sizes vary depending on the type of file being used. Some files provide the user with the option of reducing the file size. For information on reducing the file size, refer to your software support.
For security reasons, we reject any PDF documents containing encrypted data, active content (e.g. JavaScript, PostScript), and attached objects or executables. We also reject word-processing and spreadsheet documents.
For more information about including attachments when you lodge with us, visit our website.
Tip #4
ASIC registered agents: check both your online accounts regularly.
A reminder for registered agents to regularly check your EDGE and ASIC online service accounts.

Company Annual Statement Packs (ASP) will be sent through both channels.
If you collect the ASP from your EDGE software first, the ASP will also still be available in your online service account inbox. However, if you collect the ASP from your online service account first, the ASP will not be available through your EDGE software.
Find out more about where a company's ASP is sent on our website.
Unfair contract terms for small business
If a term of an existing contract is varied on or after 5 April 2021, the protections will generally apply to that term but not the rest of the contract.
This means that the law will protect small businesses from unfair terms in insurance contracts as well as contracts for other products and services.
Visit our website more information.
Small Business and the Australian Taxation Office Webinars
The Australian Taxation Office are committed to delivering a better client experience for small business. Helping you to improve your skills and knowledge to be successful in your small business venture is an important part of this commitment. The ATO are offering free webinars on a variety of topics. There are general topics that suit all small businesses and others that are specific to particular industries or circumstances.
Some are also offered in Chinese, Arabic and Vietnamese.
When registering for a webinar the times listed will be in:
Australian Eastern Standard Time (AEST)
from October to March, Australian Eastern Daylight Time (AEDT).
The webinars are interactive online seminars presented by experienced tax officers. They are live and you can ask questions to help you apply the information to your situation. If you register for a webinar, make sure you're online by the start time as the session will be locked 10 minutes after the webinar begins.
Visit the ATO website for more information.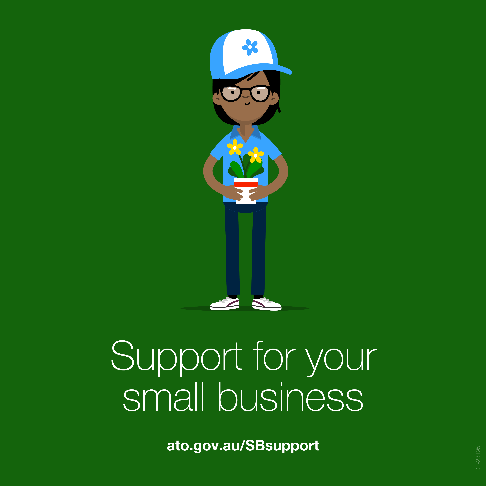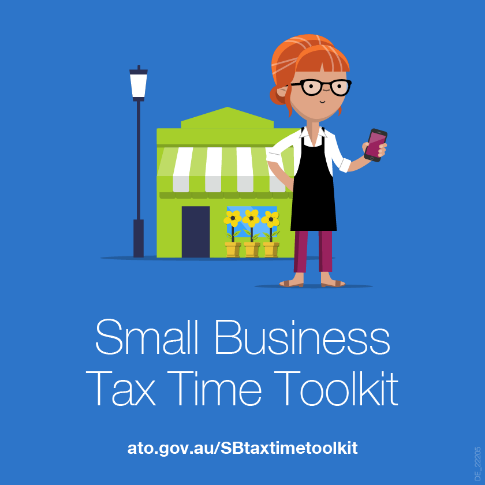 NewAccess for Small Business Owners
Being a small business owner is a unique experience which can involve stress and pressure coming from many directions.
If you aren't sleeping, struggling to concentrate, or are just feeling overwhelmed by day-to-day challenges, consider NewAccess for Small Business Owners. Developed by Beyond Blue, NewAccess for Small Business Owners is a free mental health coaching program offering flexible phone and video call support options for small business owners so they can manage stress and improve their mental wellbeing.
Coaches of the NewAccess for Small Business Owners program all have a small business background, allowing them to better understand the challenges small business owners may face. No doctor's referral is required. "One great thing about NewAccess was the accessibility. I was under so much stress financially and it was free." — NewAccess participant.
To find out more or enquire today visit the Beyond Blue website, or if you know a small business owner, let them know about the new program.