ASIC Corporate Insolvency Update - Issue 1
Issue 1, September 2016
Registered liquidators - What does 'good' look like?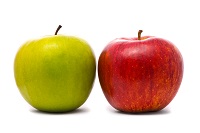 ASIC's Corporate Plan 2016–17 to 2019– 20, published 31 August, sets out how we seek to achieve our strategic priorities over the next four years. The plan identifies a number of key ASIC focus areas for 2015–16 where we see particular risks or concerns around:
gatekeeper culture and conduct
misalignment of retail product design and distribution with consumer understanding
digital disruption
cyber threats
cross-border businesses, services and transactions
Here's what good looks like for RLs:
they direct actions to ensuring cost-effective, timely and appropriate outcomes for creditors
they act independently and competently
they perform their role in accordance with proper standards of professional conduct.
In 2016–17, our main programs seek to promote better conduct through:
removing more RLs who don't meet the 'fit and proper' test including those who facilitate illegal conduct including illegal phoenix activity
improving compliance via our project testing outstanding statutory lodgements and publication of notices (including insolvency, and external administration-related notices) on the ASIC published notices website
a new project to test RL independence and remuneration.
The impact of law reform on registration and maintaining registration as a liquidator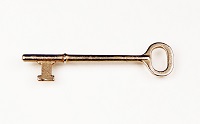 Applications to become a registered liquidator under existing law
A new committee based registration process commences on 1 March 2017.
A person who wants ASIC to assess their application under the current law should lodge it as soon as possible and ensure that it:
includes all the required information
provides sufficient information about overseas qualifications and experience, if relevant, to enable ASIC to assess whether it is equivalent to Australian studies in accounting and commercial law
clearly sets out the period of the applicant's work at a senior level
includes information that clearly demonstrates a broad range of experience dealing with complex issues at a senior level
includes a completed professional indemnity and fidelity insurance questionnaire and a certificate of currency for the policy of professional indemnity and fidelity insurance that will apply if ASIC approves the application.
ASIC will return incomplete applications to applicants to rectify deficiencies.
If ASIC cannot complete its assessment by 1 March 2017, the applicant must make a fresh application under the new process.
Renewal of RL registration
The new law requires RLs to renew their registration.  Failing to renew by the renewal date results in loss of registration (subject to a Court order to the contrary).
The first 12 months of the reforms will see all currently registered liquidators renew their registration.
We propose writing to RLs informing them of their renewal date and, in early 2017, contacting those whose renewal falls due on or shortly after 1 March 2017.
Raising director awareness of the risks of poor advice

Since early July, directors of companies that become subject to winding up applications receive an ASIC letter warning them about untrustworthy advisers.  See our sample letter.
We've received very positive feedback and market intelligence about untrustworthy advisers and so-called, "friendly liquidators".
The letter forms part of ASIC's work aimed at curbing illegal phoenix activity.  Our recent activities include better information sharing between government agencies, disruption activities and enforcement action against advisers, (see for example, media release 16-127MR).
Certain advisers use public information, like ASIC's Published Notices Website, to identify companies subject to debt recovery proceedings. They 'cold call' the directors offering advice.
We look to improve our communication with directors by:
making it easier for directors to find a registered liquidator (RL) in their local area so they can get competent advice.  Shortly, our website will show regional lists of RLs based on our professional register
identifying financial distress at the earliest possible time to warn directors before untrustworthy advisers contact them
surveying directors who received our letter to gauge its effect on their decision-making
identifying other ways (e.g. partnering with organisations/agencies) to broadcast ASIC's message about untrustworthy advisers.
We can't do this work alone. If you know of misconduct involving advisers and/or RLs, (and can provide evidence), please report that alleged misconduct to us. You can do this anonymously if you wish, (see our website - Report misconduct to ASIC).
Appointments where an improper purpose exists could cost you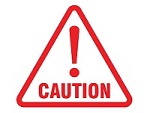 With a history of poor corporate compliance and serious concerns about mismanagement, ASIC sought orders to wind up former ASX listed company, Planet Platinum Ltd (in liq) (the company) on just and equitable grounds. We also sought interim orders appointing a provisional liquidator. 
In an effort to circumvent ASIC's regulatory action, the directors appointed Gideon Rathner as voluntary administrator under s436A of the Corporations Act 2001 (the Act) in circumstances where the directors lacked the requisite bona fide belief that the company was or will become insolvent.
Notwithstanding the Court found in ASIC's favour and wound up the company – also terminating Mr Rathner's appointment – ASIC was compelled to act further on the strategic appointment which it considered contrary to the object of Part 5.3A of the Act.  The Court agreed that Mr Rathner's appointment was not for a proper purpose and declared the appointment invalid, void, and of no effect. The Court also found that he failed to take reasonable steps to confirm the validity of his appointment.
The fundamental difference between this case and the Granger[2] case (where the Court also found the appointment invalid, but cured the invalidity under s447A), is that the Granger case involved an administrative deficiency rather than a misuse of Part 5.3A.
The case shows the Courts' preparedness to remove an RL and limit claims for fees and/or costs. Mr Rathner lost his statutory lien and indemnity from company assets to pay his fees, and is now only entitled to remuneration on a quantum meruit basis if he can demonstrate work performed incontrovertibly benefited the company.
---
[1] ASIC v Planet Platinum and anor [2016] VSC 120
[2] Granger v ACN 165 098 617 Pty Ltd [2016] FCA 474