Apply for a no-action letter
This transaction is for an entity or person to apply for a no-action letter from ASIC. A no-action letter states that we do not intend to take regulatory action over a particular state of affairs or particular conduct. In the transaction we will ask you to:
provide details of all entities (including a natural person) applying for a no-action letter
provide details of any third parties whose interests would be adversely affected by the granting of a no-action letter
indicate the market sensitivity of the application
indicate the urgency of the application
indicate the regulatory subject area of your application (substantive matter) – you can add multiple subject areas
indicate the regulatory issue(s) the application relates to.
Shown below are some of the questions and some of the functionality you can expect from this transaction in the portal. This overview does not show every aspect of the transaction.
You will be asked to select what the application primarily relates to from a pick list.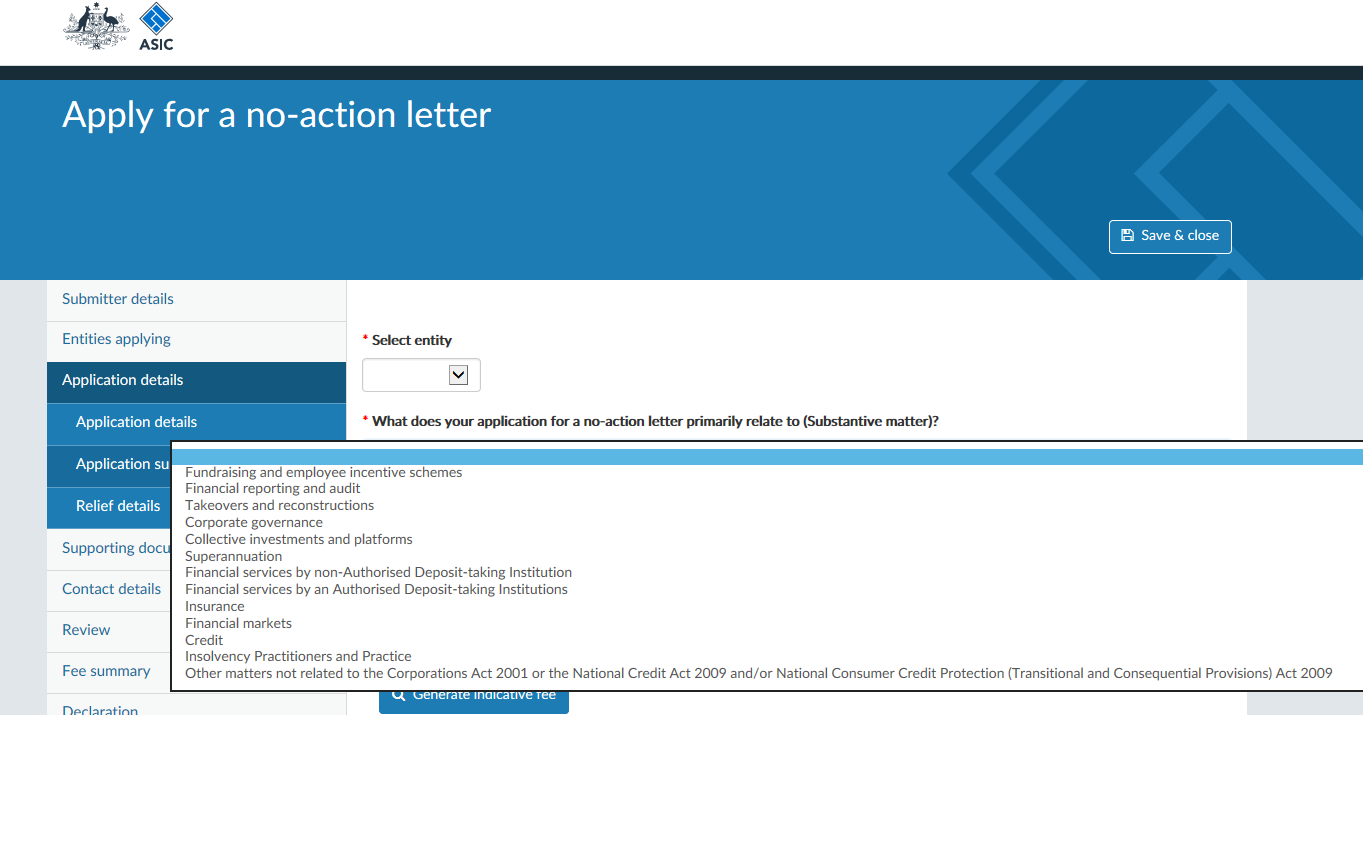 Similarly, you will also select the regulatory issue the application relates from a pick list.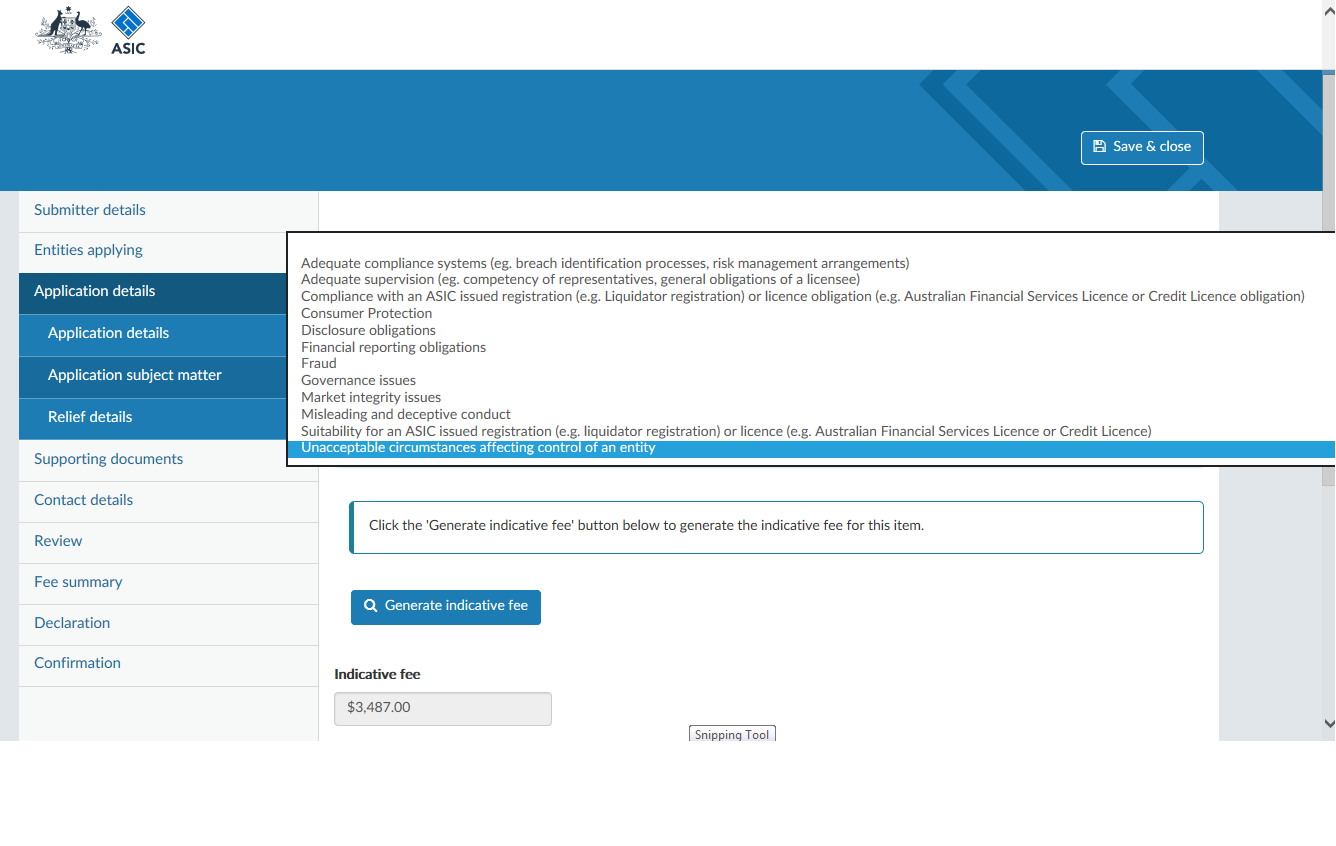 There are questions that relate to whether your application has addressed the factors in Table 1 of Regulatory Guide 108 No-action letters (RG 108).